Digital Velocity Love Stories
Every year on February 14th people exchange cards, candy, and flowers to express their love for their special Valentine. At Digital Velocity, our customers are also expressing their love and partnership with Tealium through innovative success stories on how they are powering their customer data strategies.  
Now in its eighth year, Tealium's Digital Velocity Conference will be taking place in San Diego, May 14-15 at the Pendry San Diego. This year's event will have over 600 attendees from more than 175 companies, with over 30 speakers and conference attendees from more than 15 industries.
Invite your colleagues and take advantage of our 'Buy One Get One Free' offer to #DVSD with discount code 'DVLOVE' by Friday, February 15th.
We can't wait to share the love stories this year at Digital Velocity San Diego. Tealium customers make up the majority of speakers and sessions held at the DV events and there is no shortage of Tealium love when sharing their success stories from the main stage. From retail to healthcare, to professional sports teams and more, brands from a variety of industries come together to share how they leveraged Tealium to innovate and solve real-world customer data challenges.
Digital Velocity Love Stories
The below clips were taken from our 2018 Digital Velocity sessions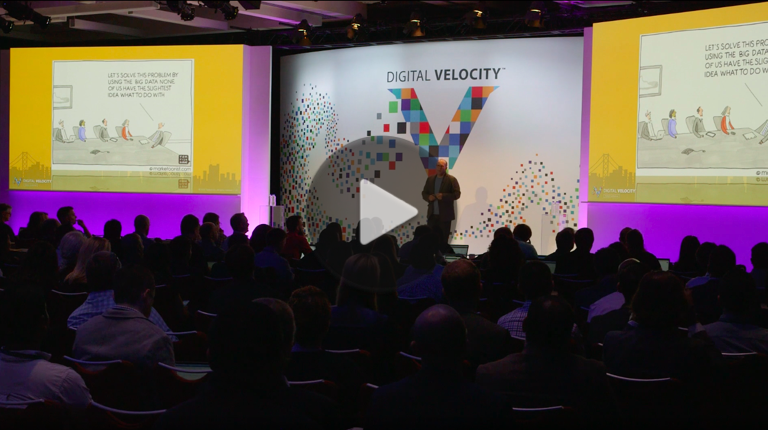 From how to focus on data quality and consistency, to driving new initiatives that deliver an exceptional customer experience, Chris Chapo, Senior VP, Data and Analytics, shared how Gap built an effective customer data strategy partnering with Tealium.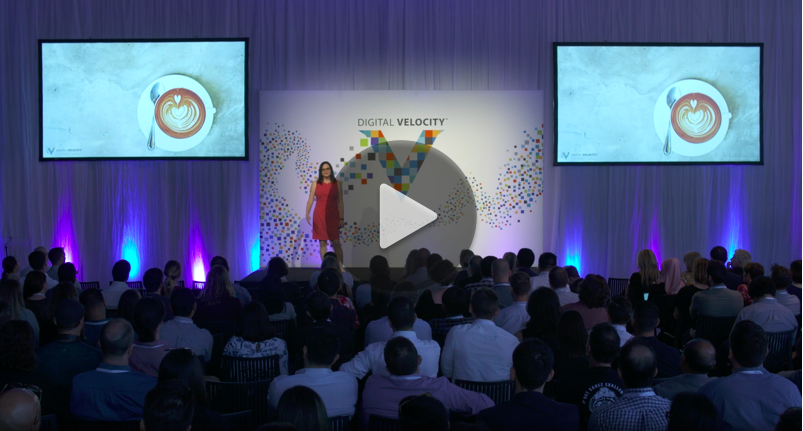 Madelyn Mills, Director, Marketing Platforms at Providence St. Joseph Health, shared her organization's partnership with Tealium to use online and offline data to provide consistent, personalized patient interactions across digital touch points and channels.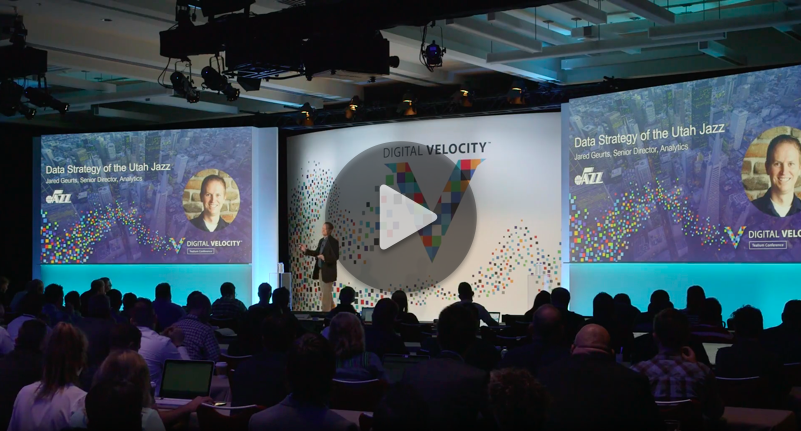 Together, the NBA Utah Jazz and Tealium unlocked the power of their customer data to offer personalized ticket packages and offers. Their previous strategy – where all users received the same marketing messages at the same time – did not utilize customer data insights and served only to promote the offers the team thought were best, rather than listening to the needs of customers. Jared Geurts, Senior Director, Marketing Analytics at the Utah Jazz, wanted to adopt a new approach that enabled them to fully understand each individual customer and serve personalized offers according to their past behavior and preferences.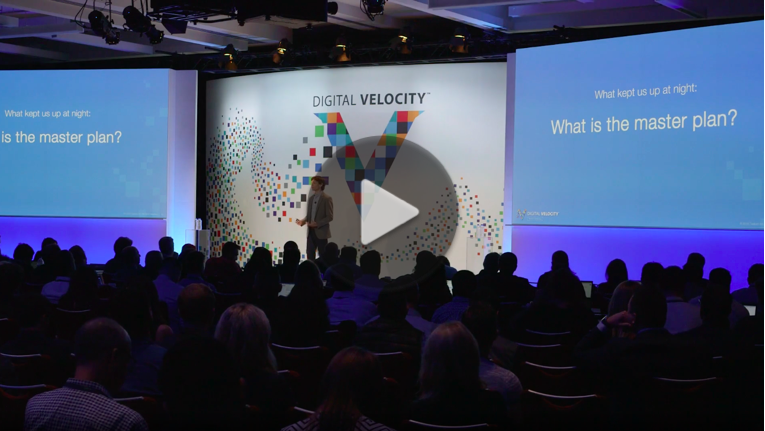 With Tealium, Fracture transformed their approach to data and analytics at a foundational level.
Developing data-driven companies has been discussed for years, yet it often remains a broken and unfulfilled promise. Fracture Data Scientist and Head of Analytics, Dave Lucas, said the challenge lies in the inability of organizations to use data to its full potential and not get derailed by ad hoc use cases.
Share The Love With Your Colleagues
We want you too to experience the Tealium Digital Velocity love so we encourage you to register for DV today and invite another colleague at your organization and receive their registration on us. Use code: 'DVLOVE' by Friday, February 15th.
Register today as we look forward to seeing you there!