Unleash your inner CX trailblazer
Wow! In case you missed it we held our annual, cornerstone Tealium CX focused event yesterday – Digital Virtualocity! 
This high-energy, action-oriented event reminded everyone of  the awesome CX potential they've always had, immersed attendees in customer data know-how alongside fellow savvy industry change-makers and hopefully inspired us all to unleash the inner trailblazer we've always been. 
Not to mention it included a superstar speaker lineup like no other with customer experience change makers – who we're lucky enough to also know as Tealium customers, partners and employees.
From personalization, to third-party cookie loss, data agility, digital transformation, CDPs, the always evolving ad ecosystem, loyalty and retention use cases and so much more – this event covered all the things that help brands like yours take their CX from good to great!
Here is a quick recap of the 5 most-attended sessions from Digital Virtualocity North America!
And trust us when we say there is SO much more amazing Tealium customer CX story goodness you'll want to dive into by checking out all of the on-demand sessions here. We're sure you'll agree that all of our Tealium customer sessions are seriously incredible! 
Hotwire, New Balance & Bed, Bath and Beyond on 'Driving Powerful Digital Transformation with a Robust CDP'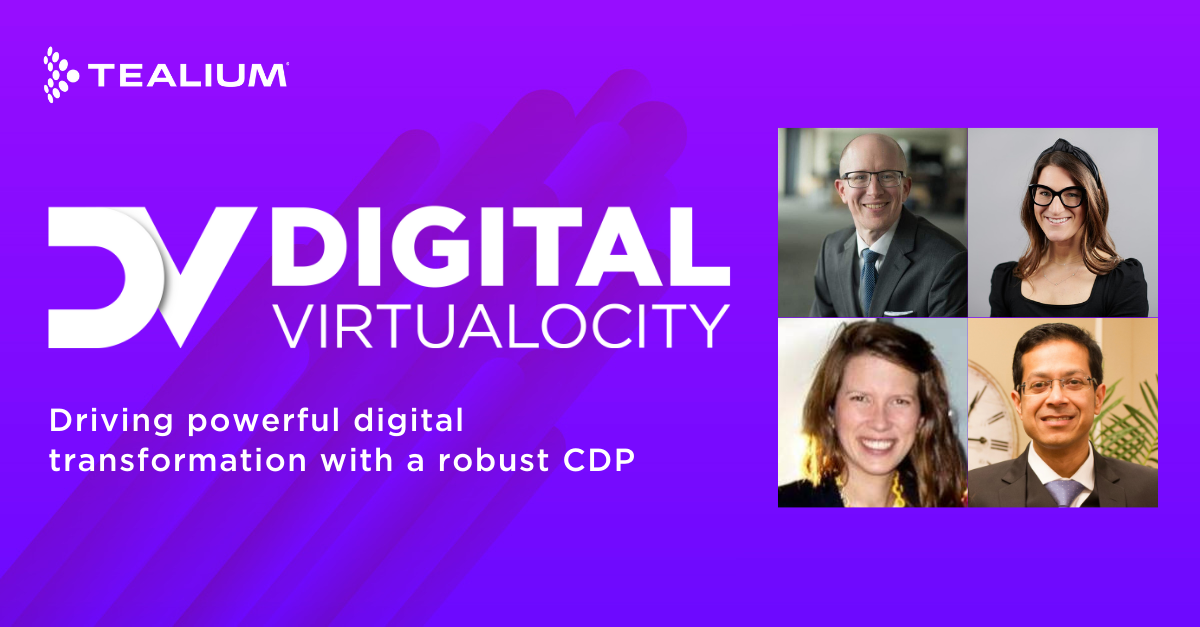 See Rob Anderson (Marketing Operations at Hotwire), Sarah Stalnecker (Consumer Analytics at New Balance), Mukesh Singhania (Director, Architecture at Bed Bath & Beyond) and Elizabeth Marshall (Director of North America Solutions Consulting, North America at Tealium) in this super lively discussion as they all share how a CDP enabled them to drive personalization efforts while also improving customer experience! Not only do they share helpful details of their Tealium journey but they also reveal tips and tricks on how to get the most out of your CDP. Watch the full on-demand session here.
Humana on How To 'Build a Playbook for Better Personalization Across the Customer Journey'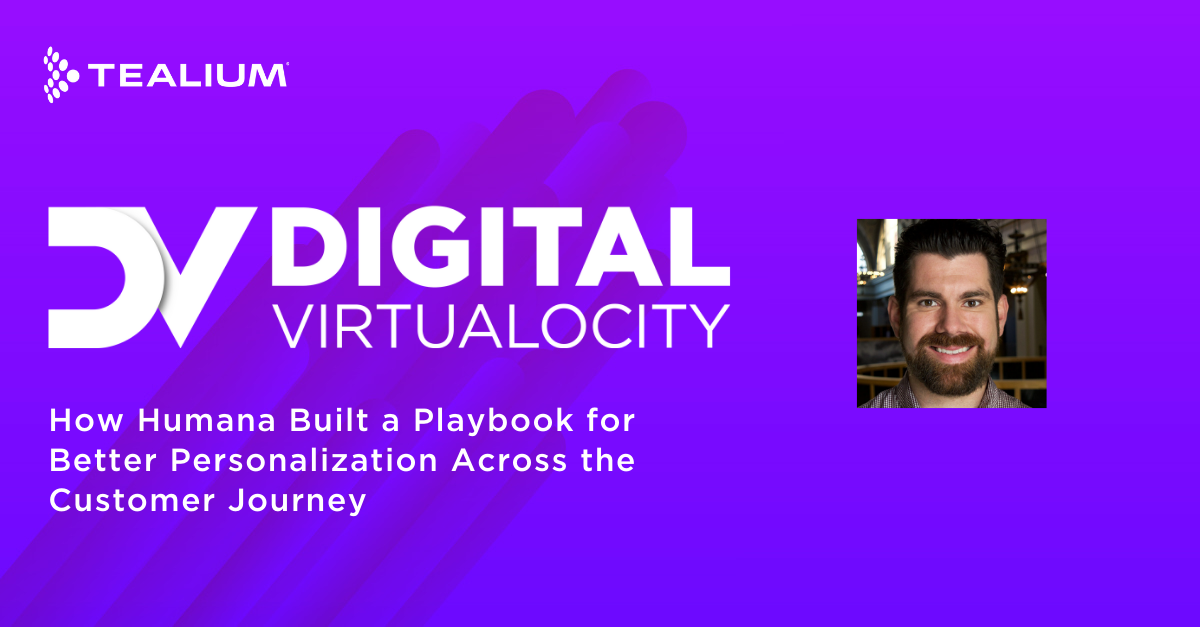 See Erik Snyder (Business Intelligence Lead at Humana) share the steps they took to create a repeatable playbook for better personalization across the customer journey. Digital personalization isn't a new concept – yet even though we continue to see countless consumer surveys tell us all that businesses who get personalization right can drive growth, improve retention and increase revenue – it still remains a huge challenge for brands to actually get right. See how connected customer data helps you master the art of personalization across every customer touchpoint to fuel better customer experiences. Watch the full on-demand session here.
Bluestem Brands & Tealium on 'Next Level Customer Insights: Using a CDP for NPS, ML, Omnichannel and more!'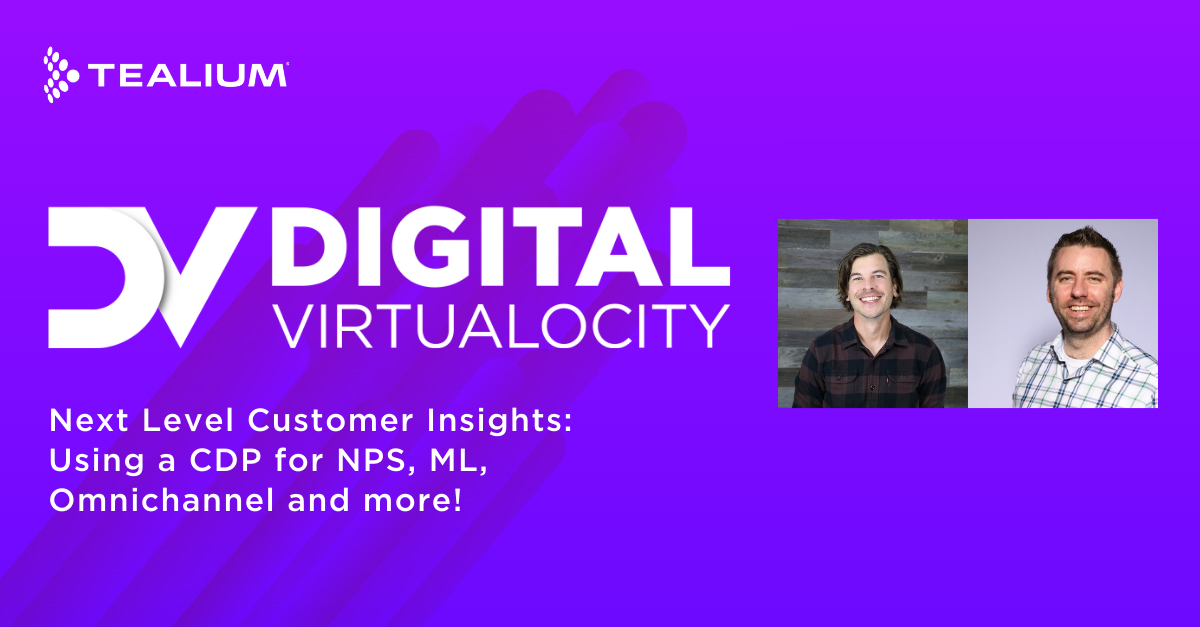 See Ben Thompson (Director, eCommerce Analytics and Tag Management at Bluestem) and Matt Parisi (Director, Product Marketing at Tealium) as they show how to use customer data for revenue-driven initiatives that improve NPS. As a long-time Tealium user, Ben also shares how Bluestem has grown their use of the Tealium Customer Data Hub and how  Tealium AudienceStream with Predict ML has become an integral hub for their digital operations. Watch the full on-demand session here.
Facebook, ASICS Digital, Wunderman & Tealium on 'Staying Agile and Adaptable in the Ever Changing Ad Ecosystem'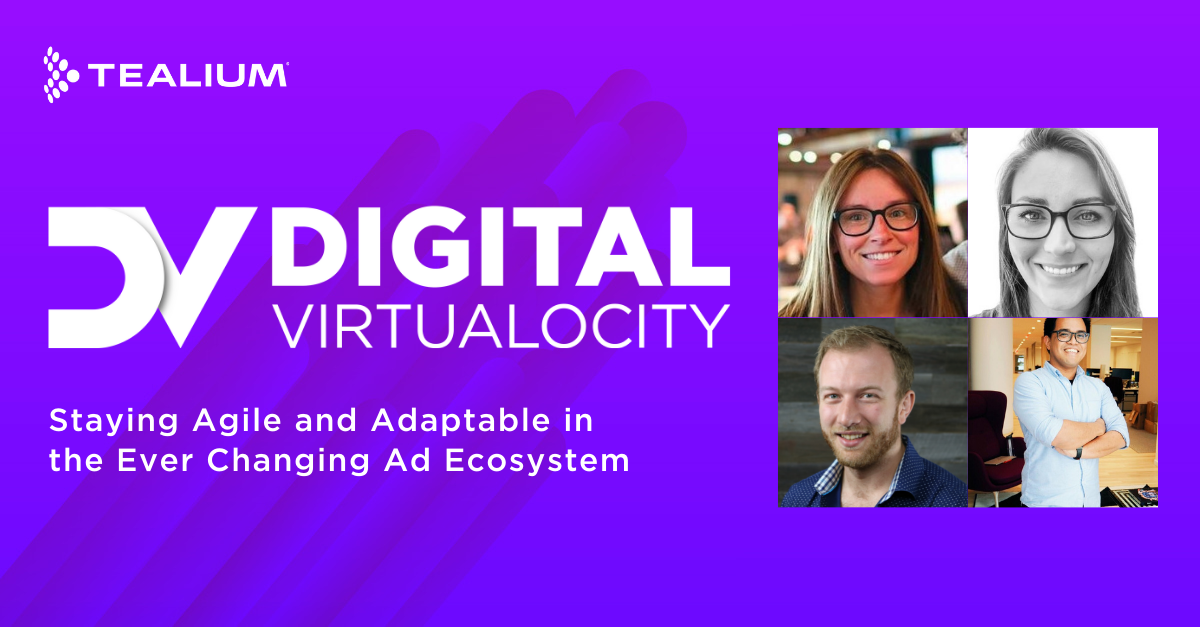 Check out this panel discussion with Francis Guinto (Tech Lead at ASICS Digital), Emily Wilson (Product Growth Manager at Facebook), Alyssa McDermott (Solutions Engineer at Wunderman) and Travis Cameron (Regional Vice President – Strategic Partners at Tealium) as they talk all about the ever evolving ad ecosystem. Hear the strategies they're putting into play to deal with the changing regulations, products and consumer engagement trends. They share top tips and great insights about how to continue providing personalized customer experiences while navigating impending cookie loss. Watch the full on-demand session here.
CVS Health & Tealium on 'Lessons on Data Agility During Digital Disruption'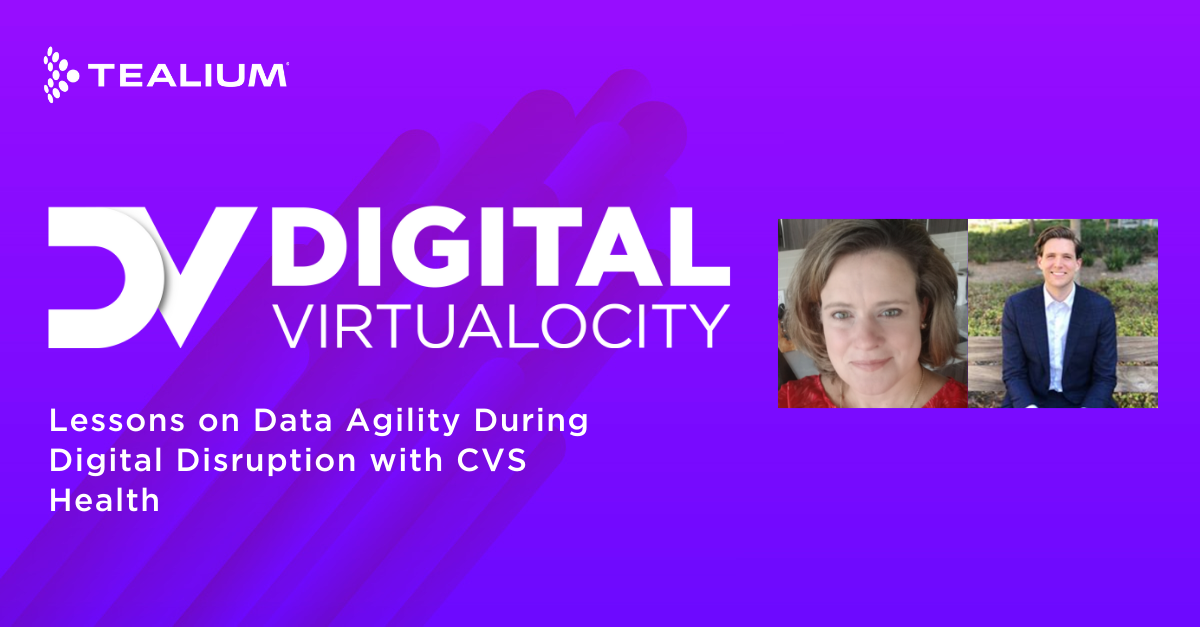 See Amy Brink (Digital Analytics Implementation at CVS Health) and Jake Spencer (Director, Product Marketing at Tealium) share the health journey that CVS Health has been on – where they started, where they are today and where they're headed. Hear how this leading healthcare brand leverages Tealium to stay agile in the healthcare industry while providing the trusted, care-focused experiences their customers have come to expect. Watch the full on-demand session here.
Turn followers into who fans who are obsessed with your brand when you learn how to take your CX from good to great today!