Women In Tech: Tealium Celebrates Female Inventors With Conference Room Names
We've all heard of Alexander Graham Bell, Albert Einstein, and Thomas Edison – and in fact, these inventors and scientists are celebrated at Tealium by having conference rooms named after them. But what about Margaret Knight who invented a safety device for textile looms that eliminated the need for workers to assemble flat-bottomed shopping bags by hand? Or Katharine Burr Blodgett who invented a non-reflective glass that is used in camera lenses, movie projectors, eyeglasses, windshields, and computer screens?
Even though these inventions by women are extremely important and have played a vital role in the world of innovation, history has shown us that they are often overlooked. Tealium wanted to change that by celebrating how the notable contributions of these inventors have helped shape technology today and recently announced they would be honoring female inventors by naming additional conference rooms at their San Diego headquarters after them.
I wanted to hear more about the approach to the new name change, which females we would be featuring, and why we chose each that we did, so I sat down with Tealium Founder and CTO, Mike Anderson, to get the inside scoop.
Julie: I was thrilled to hear that Tealium was acknowledging female inventors by naming some of our conference rooms after them. Can you tell me more about why Tealium has chosen to do this? What inspired you about female inventors? What was your approach in choosing the new names?
Mike: When we first started Tealium and were choosing the names for our conference rooms I knew I wanted to use names or words that would inspire and resonate most with our employees. I chose inventors for our first-floor conference rooms like Da Vinci, Newton, Alexander Graham Bell, Einstein, and Edison to not only honor greatness in the field of invention and innovation, but to also hopefully inspire future achievements here at Tealium with our own team.
Technology has historically been a male-dominated space and it honestly was just a complete oversight that I had only chosen male inventors. I run the Engineering team, and as we began to hire more and more female engineers, with our latest and greatest hire being a female Data Scientist, I realized we needed to ensure inclusivity in celebrating women. A member of my team actually asked me why Tealium didn't have any conference rooms named after female inventors and it was a great question – one I didn't have a great answer to. So I decided to change that.
I sat down with our team to look at the impressively long list of female inventors and scientists we've had throughout history that have made a huge impact on life as we know it today. We then narrowed down the list to align with creations and inventions that were in the same realm as the Tealium solution.
Julie: Who are the female inventors that now have Tealium conference rooms named after them?
Mike: Grace Hopper, Hedy Lamarr, and Sophie Wilson. Each of them has a unique story with a profound impact on the way the world works today.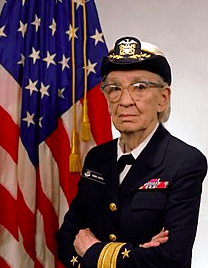 Grace Hopper invented the first compiler and was one of the first programmers of the Harvard Mark 1 computer. Based on her popularization of machine-independent programming languages, the high-level programming language COBOL was developed and is still in use today.
Grace believed that programming languages could be based on English terms so she created the ability to have her compiler invention convert English terms into machine code that was understood by computers. She was also a United States Navy rear admiral, acquiring the nickname "Amazing Grace."
Fun fact – While she was working on a Mark II Computer her associates discovered a moth that was stuck in a relay and the moth delayed operations of the relay. While neither Hopper nor her crew mentioned the phrase 'debugging' at the time, the case was held as an instance of literal "debugging." The terms 'bug' and 'debugging' are still used in engineering today.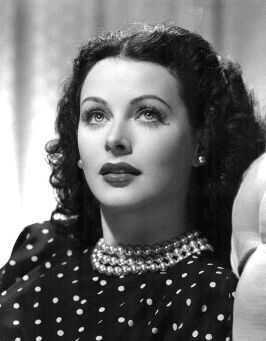 Hedy Lamarr invented Spread Spectrum Technology which are techniques and methods that enable a signal to be spread farther within a frequency domain which results in the signal having a wider bandwidth. This pioneering wireless communication technique later led to the development of WiFi, CDMA and Bluetooth capabilities.
Hedy was the first woman to receive the Invention Convention's BULBIE Gnass Spirit of Achievement Award, known as the "Oscars of inventing" in 2014, and was inducted into the National Inventors Hall of Fame for her frequency-hopping spread spectrum technology.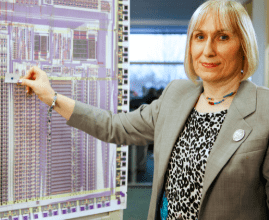 Sophie Wilson is a computer scientist and software engineer who designed the ARM (Acorn Micro Computer) processor instruction set, which is now utilized in smartphones around the world. Sophie was named as one of the '15 Most Important Women in Tech History'.
Julie: How do these women tie into Tealium's own story? Do you think the new names of these conference rooms will have an impact on culture?
Mike: Grace Hopper and Sophie Wilson are both known for their computing innovations and Hedy Lamarr for her telecommunications innovation. All three were pioneers in the technology space, just like how Tealium is the pioneer in the tag management and customer data orchestration arena. We set out to do what no one else had, and the creation of this company has changed the way brands interact and engage with their customers, just like their inventions affected multiple facets of technology advancements.
From a culture perspective, I truly believe we are just scratching the surface in how Tealium can better recognize women in tech and my hope is that this conference room name change exercise starts a chain reaction of invoking more awareness and action for honoring women in the industry. And of course, celebrating more women at Tealium.
Tealium has been blessed with smart, savvy, and extremely driven female professionals all working towards the same goal of helping brands create exceptional experiences with their customers. The more we celebrate each other, and honor both the men and women who have influenced the way the world works, the more we all win.