Key Takeaways from Digital Velocity Europe
Just five months after the success of Tealium's inaugural user conference in San Diego, last week's Digital Velocity Europe, our first user conference this side of the Atlantic, was overflowing with digital marketers and data-driven professionals from 10 European countries. Our unique one-day format blended the theoretical and practical with a mix of inspirational thought leaders and client presentations in the morning, and hands-on learning courtesy of Tag Management University in the afternoon. The event was held in central London.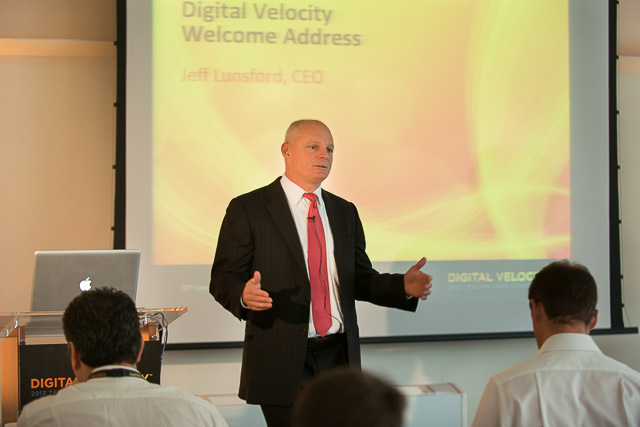 As in San Diego, Tealium CEO Jeff Lunsford got proceedings underway by welcoming attendees and detailing the key role their success plays in achieving the Tealium vision of evolving the company into "the place to go for digital marketers to be successful."
Next, Econsultancy Co-founder and CEO Ashely Friedlein delivered his keynote presentation – "Digital Marketing at Velocity."  What Ashley doesn't know about digital marketing isn't worth knowing and attendees were treated to an enlightening and interactive journey covering the state of marketing today, the direction it is headed and the opportunities that await them. These points were underlined by videos from Nike, Band-Aid, American Express and, probably most surprisingly, Ant & Dec and Labour leader Ed Milliband.
Ashley shared highlights from The Modern Marketing Manifesto and how the 12 tenets need to be considered to address these key trends in digital marketing:
1)   Content marketing
2)   Multi screen: beyond mobile
3)   Bringing it all together to ensure customer experience
4)   Velocity = 'marketing in the moment' + agility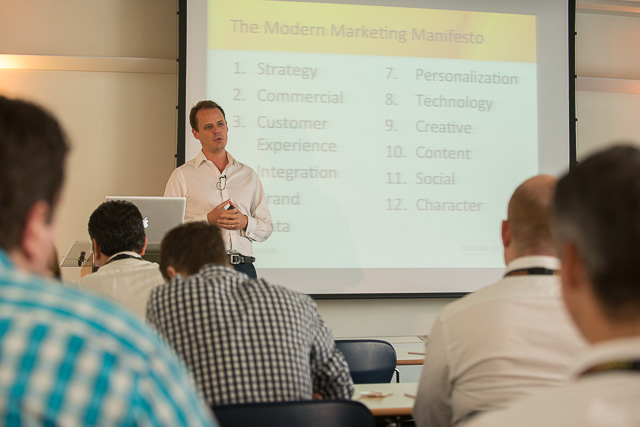 Jeroen Jaspar of Vodafone Germany, alongside Koen Penders of Tealium partner Adversitement, gave a fascinating presentation into how Tealium iQ helped solve their issues with managing tags across the enterprise. Their list of do's and don'ts provided invaluable advice and highlighted the importance of methodically evaluating a tag management solution and gaining stakeholder buy-in from the start.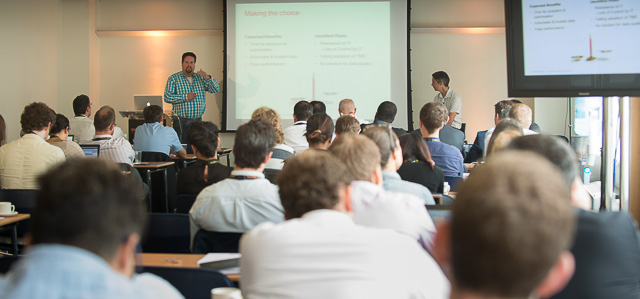 For our discussion on the 'The Future of Tag Management', we assembled a panel of marketing experts to tackle this pressing topic.  Moderated by Tealium's Iain Murphy, questions were put to James Murray (GM of Splunk EMEA), Martijn van Vreeden (web analyst at PON) and Julian Brewer (respected digital industry authority), and while many interesting points were discussed, the use of a TMS to solve big data initiatives was an overarching theme. James Murray pointed out that, "Mixing operational data from the caves of IT and marketing data from Tealium can be quite powerful. It's all about getting insight in real-time, which is actionable, rather than getting it from a data warehouse three weeks later." Martijn van Vreeden added that "before tag management, our marketers were limited by IT. Now they are limited only by their imagination."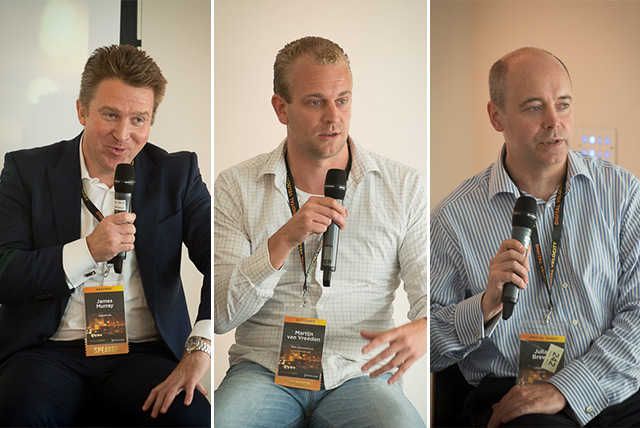 The afternoon of Digital Velocity Europe marked a first for Tag Management University as they delivered two simultaneous tracks of learning to ensure that both fundamental and advanced issues were covered. In the main room, Tealium Director of Education Services Clint Ivy worked with advanced users of Tealium iQ to help them get more from the solution while next door, Cara Mulson, led a roomful of intermediate users through various features of the platform. The sessions were well received with several attendees remarking they wanted to go home and play with the UI that night!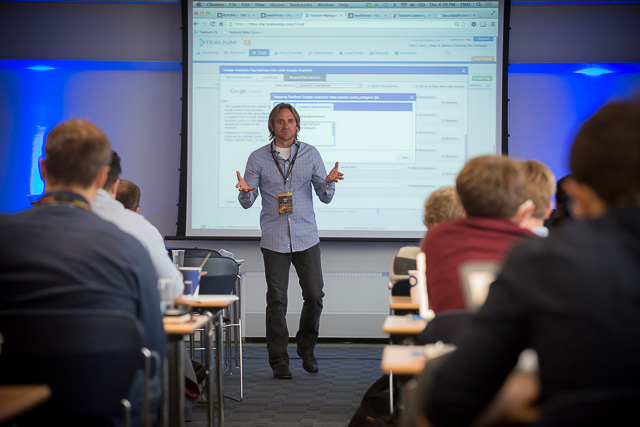 After a busy and fulfilling day, we headed to the nearby Bleeding Heart restaurant for the Delegate Dinner and a few relaxing drinks. Delegates took the opportunity to unwind and network with much of the conversation revolving around the day's insights and learning.  We all agreed that the time invested had been thoroughly worthwhile and while it may seem a long way off, with such positive feedback we look forward to welcoming you again for Digital Velocity Europe 2014!