SiteCatalyst Toolbox
We are happy to announce the general availability of the SiteCatalyst Toolbox for users of Tealium Tag Management Console. So what does it do?
With Tealium, customers can simplify and streamline their page tagging by deploying just one tag on their site. Users can then log in to Tag Management Console and use the SiteCatalyst Toolbox to manage their complex SiteCatalyst implementations.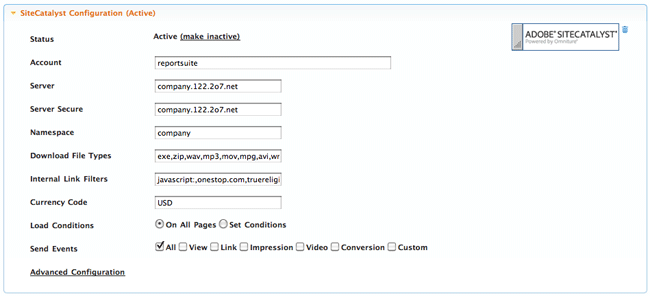 Some of the capabilities of this toolbox include:

Variable mapping: allows users to configure how data can be passed to the various props, eVars and events. For example, users will be able to trigger certain events based on desired criteria such as failed searches or purchase types.
Merchandising evars: allows users to get detailed reporting on merchandising attributes, such as popularity of products by size, color, brand and other attributes.
Incrementor Event support: also known as numeric or currency support. For example, users will be able to easily measure the value associated with gift certificate redemption using such implementation.
The SiteCatalyst Toolbox is available effective immediately for all users of Tag Management Console.
Next Step: