Tealium Now a Member of Yahoo! Web Analytics Consultant Network (YWACN)
Tealium is proud to be a new member of the Yahoo! Web Analytics Consultant Network (YWACN). This certifies Tealium as one of the few organizations to implement and support Yahoo! Web Analytics. It also allows retaining customers to gain access to Yahoo! Web Analytics for free.
Yahoo! Web Analytics is a full-featured, enterprise analytics solution developed as part of the IndexTools acquisition by Yahoo!. It provides detailed segmentation, audience demographics, click-stream and campaign analysis features using a customizable user interface.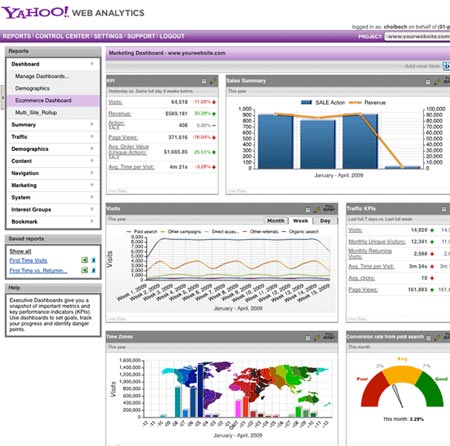 Some key features within Yahoo! Web Analytics include:
Real Time Reports: information provided within minutes of the activity
Custom Dashboards: create customized dashboards, including KPIs based on needs
Custom Reports & Custom Fields: custom fields let you collect information beyond that captured by default web analytics. Examples include content date, author, genre, etc.
With custom reports, you can get more detailed reporting using custom/multiple dimensions and metrics
Custom Alerts: get automated notifications based on criteria that's important to your organization
And more
You can contact us to learn more about Yahoo! Web Analytics or for a live demo.