A Silicon Valley Networking Event for Marketing and IT Leaders
Moving smarter, faster, and leaner with customer data
Details
Date: October 27, 2016 at 5:45 p.m.
Location: Rosewood Hotel, Palo Alto, CA
Cost: Complimentary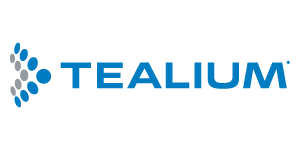 Network, share, and learn from executives and industry thought leaders at the luxurious Rosewood Sand Hill.
Join Tealium and Slalom for an evening of food, drinks, and networking as we explore building strategies for smarter, faster, budget-conscious decisions with marketing technology and customer data.
According to Gartner, 9 out of 10 companies expect to compete on the basis of the customer experience. The lifeblood of this experience is data – it fuels decision-making, contextually relevant engagement and profitable growth strategies. But data remains a top challenge for marketing and IT – dozens of disparate marketing tools, exponentially growing volumes of data, tight budgets, evolving consumer demands, and never-ending pressure to acquire and retain customers. Together, we'll attack these topics head on:
How do you future-proof investments in the customer technology stack?
How do you connect and activate data you already have – amid tight budgets, fewer resources, and rising competitive pressures?
What does it take to leverage data effectively – from a people, process, and technology standpoint?
In a panel led by some of today's most innovative brands, Hewlett-Packard will discuss redefining storytelling for an always-on world, and explore the important role of leveraging real-time data for opening new possibilities for conversion, engagement and success.
Timely data is no longer just a nice-to-have, but a must-have in today's hyperconnected world. Come away with a practical take on how to differentiate your business with data, maximize on your investments, and extract value from connecting data across your entire technology stack.
Space is limited –  RSVP and secure your slot today.
---
Who Should Attend: This is an invitation only event for digital professionals with responsibility for the customer experience, customer data, or marketing technology. Network and connect with peers from leading brands in the Silicon Valley right in your backward.
Need a few more reasons to attend?
I like food and an open bar.
I want to meet other executives with similar challenges.
I want to improve our customer experience – and cut costs.
I like to know who's "setting the bar", so I can set my business goals even higher.
We respect your privacy and will never sell, rent, or share your personal information.