弊社のお客様は、Tealiumをデジタルマーケティングのコアコアプラットフォームとして活用し、複数のデジタルマーケティングテクノロジーやソリューションとのシームレスな実装と統合を実現しています。Digital Velocityにご参加されるお客様は、ベストプラクティスを学ぶためだけでなく、より良いソリューションやパートナー企業を把握するためにご来場されます。ぜひこの貴重な機会をご利用ください。
ポイント
最新のテクノロジーソリューションに関心のある多くの意思決定者と交流でき、高品質のリードを獲得獲得することができます

グランドハイアットの広いホワイエに設置されたパートナーパビリオンで貴社製品やサービスのデモを行うことができます

Tealiumの経営陣やパートナーチームとの親交を深めることができます
この貴重な機会をぜひご活用ください。
枠に限りがございますため、お早めにお申し込みください。
参加者について
Digital Velocity Tokyoは、昨年実績で30以上のさまざまな業種から180社、500名が来場しました。2019年は広い会場に移動し600名以上のTealiumユーザー様および見込み顧客、ならびにパートナー企業の皆様の来場が予想されます。
以下のフォームに必要事項をご記入のうえご送信ください。
ObservePoint
ObservePoint is an automated platform built to validate marketing tags and optimize digital analytics implementations to give you accurate and actionable data. We make it easy, so you can get it right.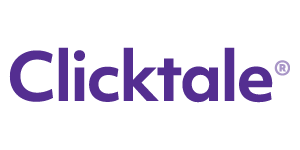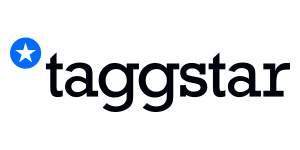 Quantum Metric
The Quantum Metric platform drives unparalleled visibility into every customer interaction across all devices, and delivers faster data-driven decisions by automatically prioritizing both technical and behavioral insights. Performance and security are the foundation of the platform, enabling customers to gain real-time user insights securely and at scale.
Optimizely
Optimizely is the world's leader in customer experience optimization, allowing businesses to dramatically drive up the value of their digital products, commerce and campaigns through its best in class experimentation software platform. By replacing digital guesswork with evidence-based results, Optimizely enables product and marketing professionals to accelerate innovation, lower the risk of new features, and drive up the return on investment from digital by up to 10X. Over 26 of the Fortune 100 companies choose Optimizely to power their global digital experiences. Optimizely's impressive customer list includes eBay, FOX, IBM, The New York Times and many more global enterprises. To learn more, visit optimizely.com
Blast Analytics & Marketing
Blast helps organizations identify and solve unique business problems through analytics and digital marketing intelligence. By combining Insights + Action, we support leaders to EVOLVE their organizations. Enterprise companies work with us to help them make decisions that are driven by data, and guided by experience. Visit us: www.blastam.com
Domo
Domo's mission is to be the operating system for business, digitally connecting your people, your data and your systems, empowering them to collaborate better, make better decisions and be more efficient, right from their phones. Domo works with many of the world's leading and most progressive brands across multiple industries.
Thank you to our 2018 Sponsors