CCPA Compliance: 3 Key Things Brands Should Know
The California Consumer Privacy Act has been in the works for a long time; however, CCPA compliance went into effect January 1, and it is now officially being enforced as of July 1. So now what? Do most organizations know what it means for how they handle their data, and the privacy around that data? If a brand hasn't done anything around CCPA is it too late? I sat down with Tealium's Senior Counsel, Maltie Maraj, to find all of this out and more.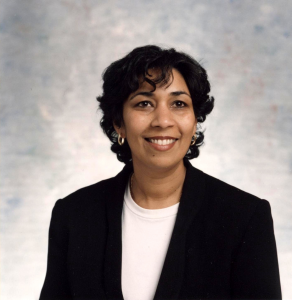 Maltie Maraj, Senior Counsel
What is CCPA?
Before we get to Maltie's thoughts, let's review what the CCPA is and why businesses need to know about CCPA compliance.
Passed into law on June 28, 2018, the CCPA protects personal information of California consumers. The CCPA defines "consumer" as "a natural person who is a California resident."
Who does the CCPA apply to?

The CCPA applies to companies worldwide who do business in California or handle California residents' personal information – making its impact far-reaching. The law will expand and enforce the rights of California consumers in several areas and businesses will be required to be extremely transparent about how they are collecting, using and disclosing their customers' personal information.
CCPA compliance is so important for businesses because the law allows consumers to take collective and, in certain cases, private action against companies who mishandle their data.
Interview: Maltie Maraj on CCPA Compliance
Julie Graham: Maltie for brands who haven't taken any action yet, what should they be doing now to amp up their regulation practices around their data strategy? 
Maltie Maraj: There are 3 main things brands need to do when it comes to CCPA. 
#1: Know your data 
Where it comes from, what data you're collecting, how you're collecting it, how are you storing it, what use are you putting to it and understanding what you can do with that data when you no longer want or need it. It's crucial brands know their data and fully understand it to see the complete picture on each consumer. 
#2: Be able to respond to data access requests confidently 
The CCPA has given people the ability to know what data you have about them, what you do with it, and also the right to ask your company to delete that data . If you have those processes in place now you'll reduce the probability of data issues coming up.  
#3 – Understand this isn't a static process
This is a dynamic process – brands shouldn't just be saying  "I know what my data is" because data changes so much over time. You need to constantly be reviewing and refining any policies and processes around the data you hold to make adjustments along the way. 
JG: How is CCPA an opportunity for brands? 
MM: There's an impetus towards people becoming more savvy to where their data is. They are aware of the fact that data is a commodity – the fact that their data means something and that it has value. It's becoming more imperative outside of the legal obligation for brands to recognize that the value that customers are recognizing needs to be honored.
Let people know what you're doing with their data – tell them how you're collecting, why you're collecting it, and what you're going to do with that data that adds value to their experiences. 
Transparency is a fundamental aspect of any and all privacy regulations. It's so important brands are noticing and honoring their audiences preferences. 
If brands understand now that privacy is an opportunity to really stand out amongst their competition and show that they value their consumers and their data – they'll be better prepared in the future to comply with any and all privacy regulations that come up. 
JG: Thank you Maltie!
Get more information on how Tealium can help you build a data foundation that's protected so you and your customers can stay connected here.