Industry Insiders Lunch
Winning in the Data Stakes
You are exclusively invited to be our guest at Tealium's Industry Insider Lunch, on 5th December 2018, at Vue du Monde's Private Dining Room, Melbourne.
Over a peer-to-peer executive luncheon, Niall Keating, Head of Marketing Technology and Data at Sportsbet, will take us through the cultural role data plays in a high stakes environment. Niall will share how Sportsbet are future-enabling the way they manage one of the most important assets an organisation owns – first-party customer data.
With data at the very heart of customer experience, lines are now blurred around technology ownership with Marketing, IT, Data & Business teams often struggling for control. Over lunch hear insights into how Sportsbet successfully bridged that gap between cross-team and technology silos to effectively and securely leverage data across the enterprise.
In addition, you will hear:
Why Sportsbet chose a CDP to supercharge their martech stack
How their data-led marketing approach has enhanced how they engage with their customers
Ways in which Sportsbet are taking engagement to the next level with Machine Learning
RSVP By 30 November  2018
Looking forward to seeing you there!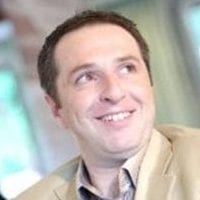 Niall Keating Bio:
Over the past 20 years Niall has accumulated extensive experience in product vendors, system integrators and service providers. His key skill is making technical solutions 'work' with a focus on customer experience, revenue generation, cost & operational efficiency, innovative product development, and last but not least sustainable long-term strategy. Niall's current role within the Sportsbet Marketing Department is to lead the automation and scaling of commercial operations in Sportsbet.
'My key focus is improving the use of real time data and analytics capabilities to drive personalisation and consistent customer and prospect experience.'
Date: 
5 December 2018
Time: 
12:30 guest arrival – 2:30pm finish
Venue: 
Lady Nelson Private Dining Room, Vue du Monde, Rialto Towers, 525 Collins Street, Melbourne VIC 3000
RSVP: 
By 30 November 2018
Cost: 
Complimentary
私達はお客様のプライバシーを尊重し、個人情報を販売・貸出・共有することはありません。