Tealium is run by a top leadership team consisting of technology, Internet, software, enterprise, and digital marketing industry veterans who know just what it takes to create solutions that solve major pain points for marketers and data-driven professionals in organizations across the world.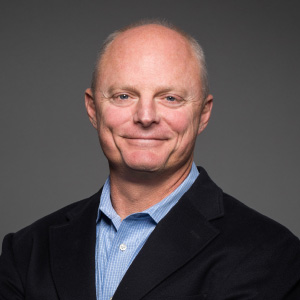 Jeff Lunsford
Chief Executive Officer
Jeff Lunsford has more than two decades of experience as a technology and Internet executive and leader. Jeff previously served as President, CEO and Chairman at Limelight Networks, which he took public in 2007 as part of a $240M IPO. From 2003-2006, Jeff was the CEO of WebSideStory, a SaaS-based web analytics pioneer that went public in 2004 and is now part of Adobe Systems. Prior to that, Jeff was the CEO of TogetherSoft, a software development tools company that was sold to Borland Software. A former naval aviator, Jeff received a B.S. in Information and Computer Sciences from the Georgia Institute of Technology.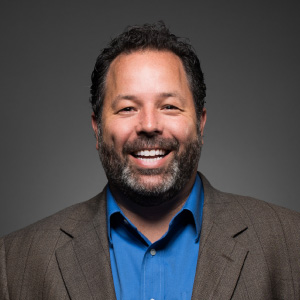 Mike Anderson
Founder & Chief Technical Officer
Mike Anderson founded Tealium in 2008 and has served as the chief architect behind the company's market-leading tag management and unified marketing platforms. He previously worked at WebSideStory (Adobe Systems), where he served as a senior engineer on the core architecture team. As the builder and leader of the company's professional services team, he oversaw analytics tag implementations for Disney, Best Buy, Target, Cisco, Citi, FedEx, and more. Mike studied electrical engineering at the University of California, San Diego, and computer science at California State University San Marcos.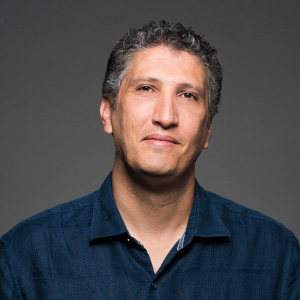 Ali Behnam
Founder
Ali Behnam founded Tealium in March 2008, helping design and launch the company's enterprise tag management platform, Tealium iQ. Prior to Tealium, he worked at WebSideStory (now Adobe Systems), overseeing all product management and product marketing for the company's enterprise-class products. Ali later transitioned to the company's professional services team, where he led online business optimization consulting for major brands. Ali holds an MBA from the Anderson School of Management at the University of California, Los Angeles. He studied structural engineering at the University of California, San Diego.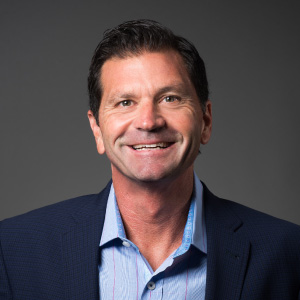 Doug Lindroth
Chief Financial Officer
Doug Lindroth brings nearly 25 years of experience as a senior global financial executive in the technology industry, including eight years as a public company Chief Financial Officer and board member. Doug previously served as a Senior Vice President and CFO at Limelight Networks (Nasdaq: LLNW), where he completed several M&A transactions and raised capital in the public markets. Prior to that, he was the Senior Vice President, CFO, and board member at Bakbone Software, which was acquired by Quest Software. From 2003-2006, he was the CFO and a board member at Memec Group which was sold to Avnet, Inc. Doug is a CPA and received a B.A. in Business Administration from San Diego State University.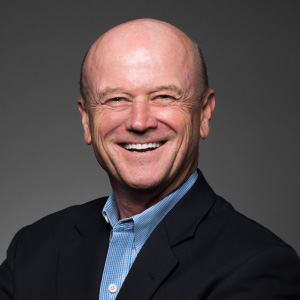 Phil Maynard
Chief Legal Officer
Phil Maynard serves as Chief Legal Officer for Tealium. Previously, Phil was Senior Vice President and Chief Legal Officer for Limelight Networks, where he developed significant patent litigation experience that brought him through the Court of Appeals for the Federal Circuit and the U.S. Supreme Court. Prior to Limelight, he held senior legal positions at IBM and FileNet Corporation. Phil graduated magna cum laude from Loyola Law School.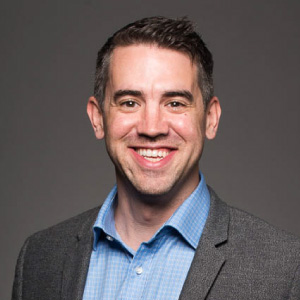 Adam Corey
Chief Marketing Officer
Adam Corey leads Tealium's marketing and is responsible for driving awareness around the power of Tealium and cultivating alliances with best-of-breed customer data solutions.  He has over 13 years of experience in digital analytics, marketing and business development.  Prior to joining Tealium, Adam led the solutions consulting groups at Upsight and CrowdFactory (now part of Marketo).  He also previously led technical production efforts at ABCNEWS.com.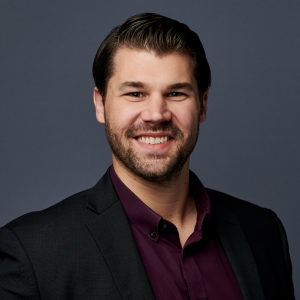 Chris Andres
VP, Worldwide Customer Success
Chris is a business and marketing strategy leader with over a decade of experience spanning a wide variety of functional areas including customer support operations, software development, analytics, project management and the various aspects of digital marketing. Prior to Tealium, Chris was founder and CEO of Upbuilt LLC, which specialized in game development and content syndication reaching millions of daily active users. Earlier in his career he worked as a Technical Account Manager in support of customers at WebSideStory and then Omniture. Chris has a B.S. in Information Systems from San Diego State University.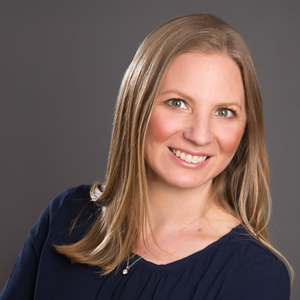 Laurie Schrager
VP, Revenue Operations and Education
Laurie leads Tealium's global sales operations as well as the company's enablement programs.  She has over 15 years experience in technology and strategy, helping to foster data-driven optimization efforts at growth-stage organizations.  Prior to joining Tealium, Laurie led business operations at MuleSoft and sales operations at Limelight Networks. Laurie holds an MBA from the Amos Tuck School of Business at Dartmouth College and a BA in economics and BS in math and computer science from the University of Illinois, Champaign-Urbana.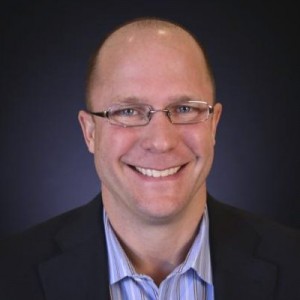 Neil Graham
Area VP, Americas
Neil Graham has been leading and inspiring sales organizations to exceptional results for 2 decades. He's been Vice President of Sales, Americas at Tealium since November, 2016 and served as its VP of Enterprise Sales since April 2015. Prior to Tealium, Neil served as Regional Vice President of Sales at Jive Software, Inc. where he helped take the company public and drive records growth from $72M to almost $200M in revenue. During his 4 years at Jive he helped the company reach a $2B valuation, and Neil received "VP of the Year" honors at the company in 2013. Earlier in his career, Neil served in various sales and sales management roles from 1995 – 2011 at both Salesforce.com and Oracle Corporation, consistently overachieving in product, services and renewal revenue. Neil graduated with a dual major in International Relations and Economics from Syracuse University's Maxwell School of Citizenship, and he currently lives in Carmel, California with his wife and 3 daughters.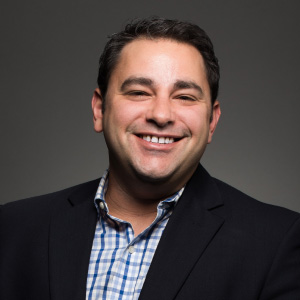 Jay Calavas
Chief Innovation Officer
Jay Calavas has more than 15 years of proven digital marketing experience, and is responsible for helping promote the global adoption of the Tealium brand and products. Prior to this role, Jay first ran global sales at Tealium, helping grow the company into the market leader for enterprise tag management. After that he orchestrated the global launch of AudienceStream, the first real-time segmentation and action engine designed for marketers. Before Tealium, Jay provided his leadership skills across the digital marketing ecosystem with companies such as ExactTarget, TouchCommerce, Visual Sciences and WebSideStory (now Adobe Systems). Jay studied marketing and finance at James Madison University.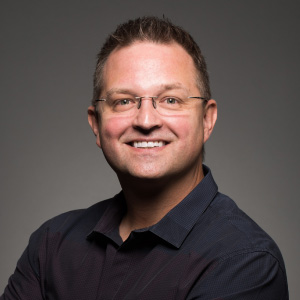 Charles Glommen
VP, Engineering
Charles Glommen brings more than 15 years of technical product management and software architecture and engineering experience. Charles' responsibilities at Tealium include executing product strategy and growing a highly efficient engineering team. Prior to Tealium, Charles started as an early core developer for WebSideStory (now Adobe Systems), producing the industry's first tag-based web analytics solution, and successfully scaling it to the enterprise. After WebSideStory, Charles joined TouchCommerce as their software architect, later becoming director of software development.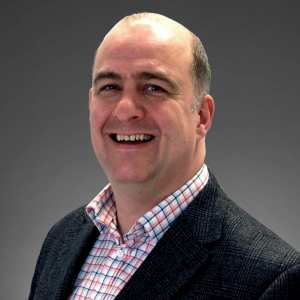 Lindsay McEwan
VP & Managing Director, EMEA
Lindsay McEwan has almost 20 years of proven strategic leadership and commercial management expertise gained within leading marketing and technology businesses. His previous roles include Director of Sales at Adobe Systems UK, Managing Director at Neolane Software (acquired by Adobe) as well as positions with Oracle, TIBCO & Kana.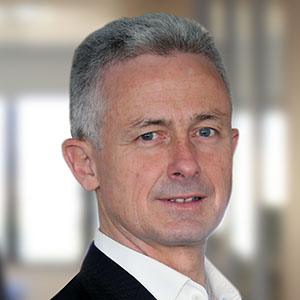 Nic Dennis
VP and General Manager of Asia Pacific
Nic Dennis brings more than 20 years of leadership experience to the role. Nic will oversee growth across Asia Pacific, working closely with Tealium's strategic partners and helping drive customer success. Based in Sydney, Nic is responsible for increasing Tealium's growth in the wider Asia Pacific region including Tokyo, Singapore, Australia, and Hong Kong, key areas of focus for the company.