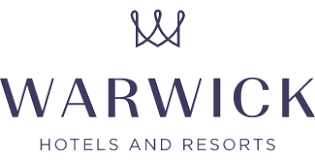 How a single customer view drives new customer experiences and greater engagement
Warwick Hotels and Resorts deployed Tealium to improve traffic and sales through its owned website booking platform – while prioritising data privacy and hygiene
Challenge:
Warwick Hotels and Resorts is a luxury hotel brand, with over 55 locations across five continents. Its commercial success relies on its presence and identity as a global brand coupled with a unique and personalised customer experience.
As with all operators in the hospitality and travel industries, online travel agents (OTAs), such as Booking.com or Kayak.com, are business critical. While these bring in significant volumes of bookings, Warwick Hotels also wanted to encourage greater engagement through its owned platform and customer services. This approach can help to deliver the customer insights required to personalise experiences, upsell services, and establish loyalty.
This can't come at the cost of privacy, however – the consumer is aware of the value of their data, and how it can be exploited. The major third-party booking systems compromise this integrity through holding the customer data, so Warwick Hotels was looking for a partner which matched their own values and allowed it to own all the data linked to its customer base.
The launch of a new website offered Warwick Hotels the chance to effect change from the ground up but required a partner which could match the accelerated change required. A close-knit, direct-access roll-out alongside the Tealium account management team ensured Warwick Hotels was able to become as agile as possible in just a matter of weeks.
Solution:
Keeping the customer returning is an acute commercial priority as holidaymakers begin to book breaks after the relaxation of restrictions enforced by the Covid-19 pandemic.
Some customers will naturally go to OTAs to book and do so on price or reviews, while a significant proportion use this to 'window shop' and browse before going direct to the hotel website to complete a booking. Those who take the second route need to have a personalised experience to ensure they come back directly next time. Equally, those who browse outside of OTAs and go direct also need to be made to feel understood, so they return.
Warwick Hotels chose Tealium to enhance personalisation and thus establish these direct relationships with customers – an opportunity reliant on a full understanding of the customer. This personalised experience underpins the performance of the new Warwick Hotels website.
Connecting the booking engine with the front-end website allows the team to follow users from the second they open the webpage, to when they place a booking, using a sophisticated tag management solution. In doing so, Warwick Hotels can build a single view of the customer.
This is further built on when arriving at the hotel, when front-desk personalised promotions or special offers from commercial partners can be recommended. Such on-site upsell – from services as simple as breakfast or room service, through to money off in local shops – isn't possible through OTAs. Handled properly, this can be a major personalisation opportunity and drives further data into the customer view.
Tealium's independence was a key influence on the decision. It is paramount to Warwick Hotels that its partner reflected its own ethos and values, with privacy and control over customer data pivotal. Warwick Hotels offers all customers access to the data held on them as standard, effectively extending the EU-mandatory GDPR policy across the globe. Warwick Hotels believes that all customers should be entitled to data equality, with Tealium's ability to establish a clean dataset on the customer being key to this.
With a freshly launched website, having the Tealium solution in place demanded a rapid deployment. This was achieved through highly focused technical support from, and direct access to, Tealium.
Christopher Chauve, Regional IT Manager Europe at Warwick Hotels, explained: "Warwick's commitment to our guests is that they are entitled to full GDPR rights, irrespective of their nationality or where they book from. Our business is aligned with Tealium in this sense, considering privacy as a key pillar of the user journey." 
Results:
Following the deployment, Warwick saw a three-point increase in the number of bookings made. By understanding client interactions through more advanced and unified data, Warwick was able to drive more bookings through its own platform.
This was supplemented by using data insights for targeted marketing; Warwick can include and exclude specific clients from campaigns based on their customer profile. The increase in personalised marketing output did not come at the cost of privacy either, with Tealium aligning with Warwick Hotels' commitment to data protection rights.
Resource Type: Case Study
Topic: Customer Data Platforms, First-Party Data, Governance, Personalization, Retail, Tag Management
Product: TiQ Tag Management
Vertical: Hospitality, Travel
Business Issue: Single View of the Customer (Personalization/Experience)