Discussing the Tealium UX Research Program and How It Impacts the Customer Data Hub User Interface
I recently had the pleasure to sit down with Jennifer Nguyen, UX/UI Designer, and Ada Powers, Information Developer here at Tealium. The topic was our UX research process and how that impacts our customers. In light of our recent UI updates to Tealium iQ Tag Management and across the entire Customer Data Hub, we wanted to take a closer look at what goes into those decisions. Read on to hear how our UX research program affects the design process…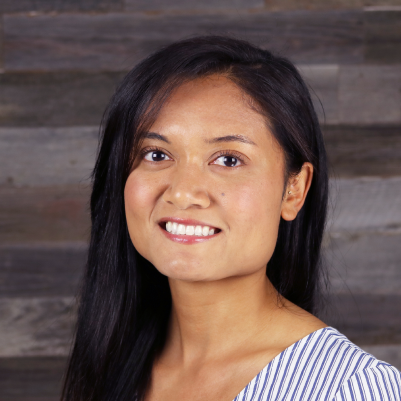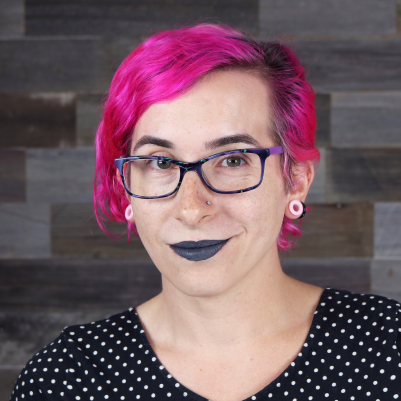 Q: Brief intro of your role here at Tealium with a few examples of the types of things you work on
A: (Ada) I work under the Information Architecture team as an information developer. It's a hybrid role—on any given day I could be doing tech writing, product writing, dev or user research.
A: (Jennifer) I'm a UI/UX designer. My goals are to primarily design features in AudienceStream, EventStream, and DataAccess so that they're easy to use.
Q: Could you give us just a quick overview of what is meant by "UX Research"?
A: (Ada) UX research looks like a lot of things, but most generally it's learning more about our customers and how they use our products. We then use that information to make that experience more effective and enjoyable.
Q: What types of UX research do we do?
A: (Ada) We use both qualitative and quantitative research methods.
Qualitative methods are concerned with emotions, thought processes, and the personal context of someone using our product. Examples might be interviews, field studies, focus groups and usability testing. (Usability testing is when we ask a person to think aloud while they're using our product.)
Quantitative research methods involve using statistical and product usage data to uncover high-level patterns and insights about our how customers use our products.
Q: Can you describe Tealium's process at a high level?
A: (Jennifer) The process starts by gathering requirements – get stakeholder and user info, how they're using the product, and what they want to see. Then we brainstorm the use cases we want to evaluate moving forward. We figure out which use cases we want to design for and how that flow looks. Then we start prototyping – drawing it out, etc. We go through two stages of drawing – low fidelity (pen paper and whiteboard) and high fidelity (actually creating it). We then test the designs, make changes to the design and iterate that process until we feel it's ready to go to Development -> QA -> Public.
Q: As a designer, it's interesting to think about how you can use research and the resulting data to drive the creative process. In general – what kind of data influences the design? How do you use qualitative and quantitative data as it relates to what you're producing?
A: (Jennifer) First, qualitative helps us uncover what isn't working with the design. If users are stumbling with wording, where it's placed, etc it helps us realize the design isn't as intuitive as it could be. This helps inform us, knowing what area of the design to focus on, what needs improvement, what is/isn't working, etc. Then, quantitative data helps us pinpoint what part of that feature do we notice some stumbling.
Quantitative data answers the "what". Qualitative answers the "why."
Q: Can you talk about what our goals are and how we're going about achieving those goals with these changes? What are our goals when making a change?
A: (Jennifer) The high-level end goal is to make the product more self-serviceable. A novice user can then jump in and have little to no hand-holding – they "get it" and don't need a lot of help or assistance from the solutions or deployments team so people can just get to work.
A: (Ada) Most of the changes we've rolled out were the result of usability testing. The beautiful thing about the process is that we can point to any high-level recommendation that was made, and trace it back to recordings of the individual interviews it came from.
Q: At a high level, how can research help bridge the gap between developing a UI for someone who requires a visual interface vs someone who prefers the nitty gritty experience?
A: (Jennifer) That's always a challenge with design across all companies and industries. How do you build one thing for people who want multiple and different things? If novice users can get through that flow with little resistance that's good. If advanced users can get through that flow by digging more and navigating around, we don't put everything in front of the novice user.
A: (Ada) Qualitative research is good at striking that balance. We have assumptions about the different kinds of customers who use our products, but we don't know exactly what their goals and motivations are, and the jobs they're trying to do, until we sit down and ask them.
Something we're excited to start doing is talking to our customers more in an exploratory sense (rather than testing usability only), so we can develop robust composites of our customers and what they find important that we can keep in mind when we sit down to work on the product. The advanced and novice users may show that they have shared things in common we're not considering. It helps greatly with segmentation – learning when we need to consider certain users as different or similar.
Q: How will this give more and better insight?
A: (Ada) Validating assumptions is a huge part of that. We have amazing, talented people here. And we have a lot of people whose job it is to understand the trends of the market and the kinds of things that people in the industry that we're trying to serve are hoping to accomplish. But research allows us to take it down to the individual level and discover how the actual people in the roles trying to do the actual tasks are faring with those tasks. This is a pursuit that research is uniquely positioned to answer.
A: (Jennifer) We're all professionals, but no one is a mind reader.
Q: We might have some customers reading these details. If interested, how can customers become more involved in Tealium's UI research?
A: (Jennifer) Talk to your AM (account manager), reach out to them and let them know you're interested. The AM will then direct them to the UI research team.
Q: What kind of people are you looking for?
A: (Ada) We have an ongoing list of questions that we're trying to answer, and at the time that people reach out we can figure out what questions they might be best suited to help us with. I'd love it if customers wanted us to come work with people who are using the product in their natural work environment. That's a qualitative researcher's dream – to be right there in the jungle with them.
Thank you both!