34%
The Utah Jazz personalized cross-channel customer experiences and increased revenue per fan by 34%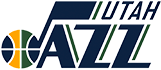 "Because Tealium was able to tie our campaign, the Jazz site, and Ticketmaster data together, we were able to build our own attribution models. We could see the performance not only just on individual campaigns but also on each of our channels" Jared Geurts
Senior Director, Analytics, Utah Jazz

175%
With Tealium's Customer Data Hub, nib Health was able to enable their internal teams to quickly create campaigns, without relying on third-party vendors increasing marketable leads by 175%.


"We often relied on third-party marketing vendors to generate our campaigns. Now, we have the enablement, we're able to move really quickly and speed things to market by doing things ourselves." Josh Griffiths
Direct Sales Manager, nib Health funds
1000
With a centralized data platform, SPRING has been able to create dynamic, personalized advertising, improve operational efficiency, and better align teams with 1000 different combinations live testing for each audience.

"It eases the work of the campaign manager. You can focus on optimizing instead of setting up targeting because this is all now done in the CDP. And another nice thing is that AudienceStream works not only for programmatic but cross-channel campaigns." Leonard Kehl
Senior Product Manager Data, SPRING Axel Springer