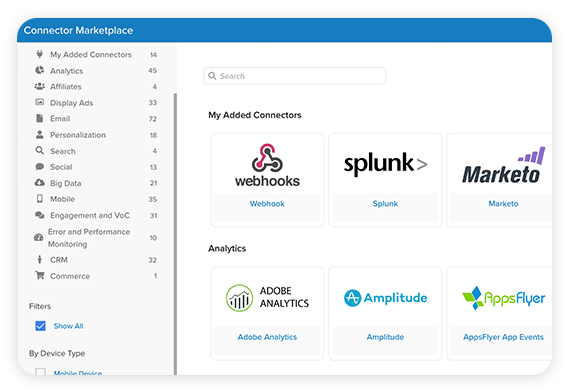 A Vendor-neutral Approach
We get it. Your business relies on a lot of systems. But no matter the CRM, social marketing platform, marketing cloud, or analytics suite you use, Tealium focuses on delivering trusted data to your business. We work with what you already have and make it better…even legacy systems!

Our vendor-neutral approach provides a key piece of the technology puzzle by providing deep integrations with the leading tech providers to help your teams and tools work together to drive budget efficiency, increase technology utilization, and create consistent customer experiences.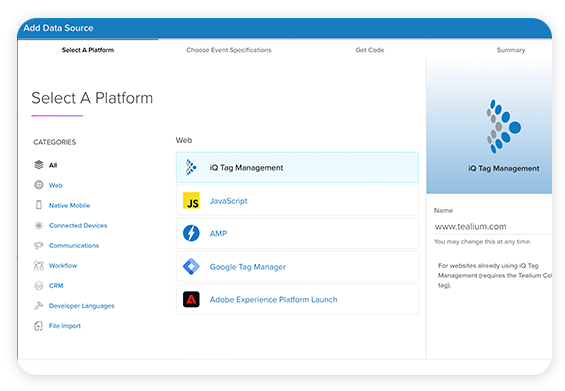 Many Ways to Integrate Your Data
Businesses need to integrate new tools and data sources in minutes, not weeks. Tealium gives you options to bring together customer data from web, mobile, connected devices, CRM, and offline sources, then use it to power hundreds of tools across your stack in real-time.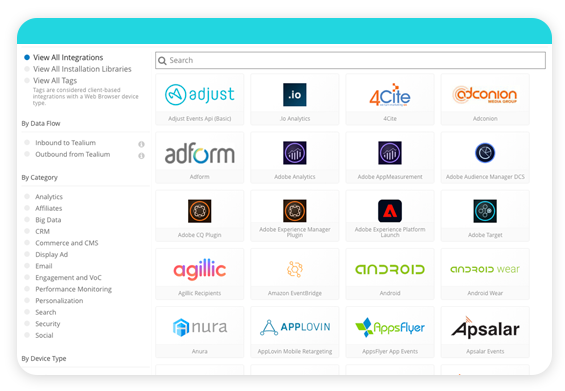 Connect Teams and Tools
To deliver the best experiences anywhere your customer is, it's critical for both teams and technology to work as one. Tealium provides integrations across analytics, marketing, customer support, experience, enterprise clouds, and other tools so your customer's experience is centered around the same set of trusted customer data.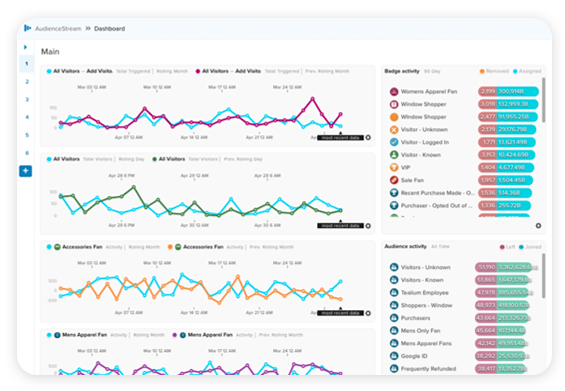 Speed Time-to-value
A foundational data strategy makes it simple for you to add new engagement tools and quickly test new scenarios, all while ensuring your entire stack is working off the same set of trusted data.

With Tealium, customer data is sent to all the tools and marketing clouds you already have today— and the ones you may have in the future. Our vendor-neutral approach ensures you realize value sooner.