Taking Your Test Platform to the Next Level
Last week, Tealium announced new and improved functionalities to help organizations more effectively deploy testing & optimization vendor tags. In a nutshell, the new features allow organizations to take their test platforms to the next level by letting business users manage their own tests without creating an additional burden on IT. Below is a summary of these enhancements detailing the major advantages for marketers.
Adobe Test & Target support within Web Companion
Tealium Web Companion is a browser plugin available for free to all Tealium customers. Using Web Companion, customers can define their data layer and create load rules logic for deployment of their tags. Customers are now also able to use Web Companion to select any portion of a web page and add mboxes to the page without involving IT. This provides a great deal of agility to organizations by allowing them to create Adobe tests in a very small amount of time.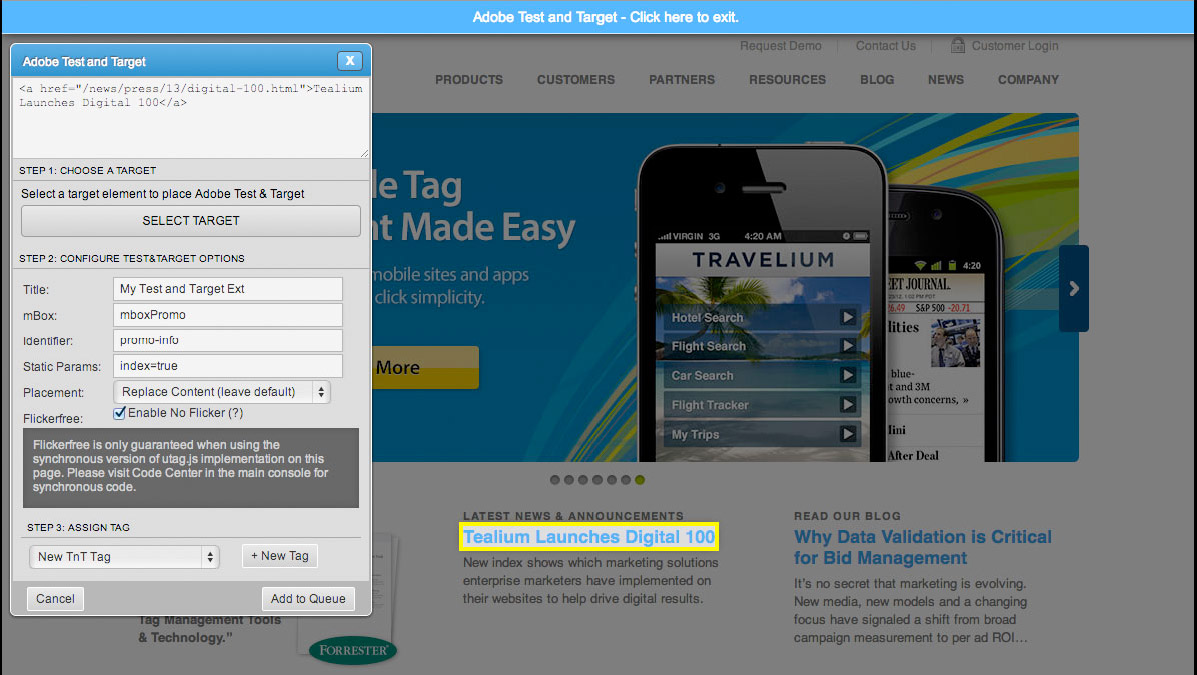 Flickerless support
Adobe Test & Target customers can leverage the new extension created just for them. Using the extension, users can define their mboxes, and in addition users now have the ability to run tests without flicker. We recommend learning more about flicker and its implications by reading our recently published white paper.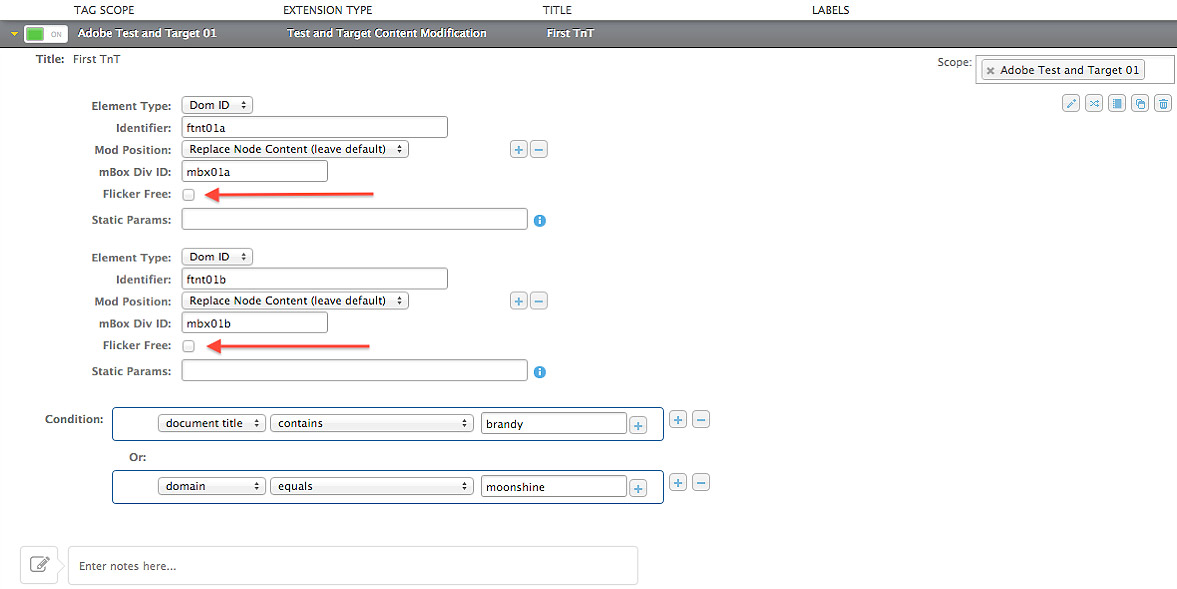 Add winning content to site
Once a test is complete, organizations should change the site content with the one yielding the best result. This is another process that requires IT involvement and follows release cycles. However, in the meantime, customers can use the Content Modification feature available within Tealium to make the winning content available to all visitors and avoid paying for extra test traffic or server calls while the final content is being published.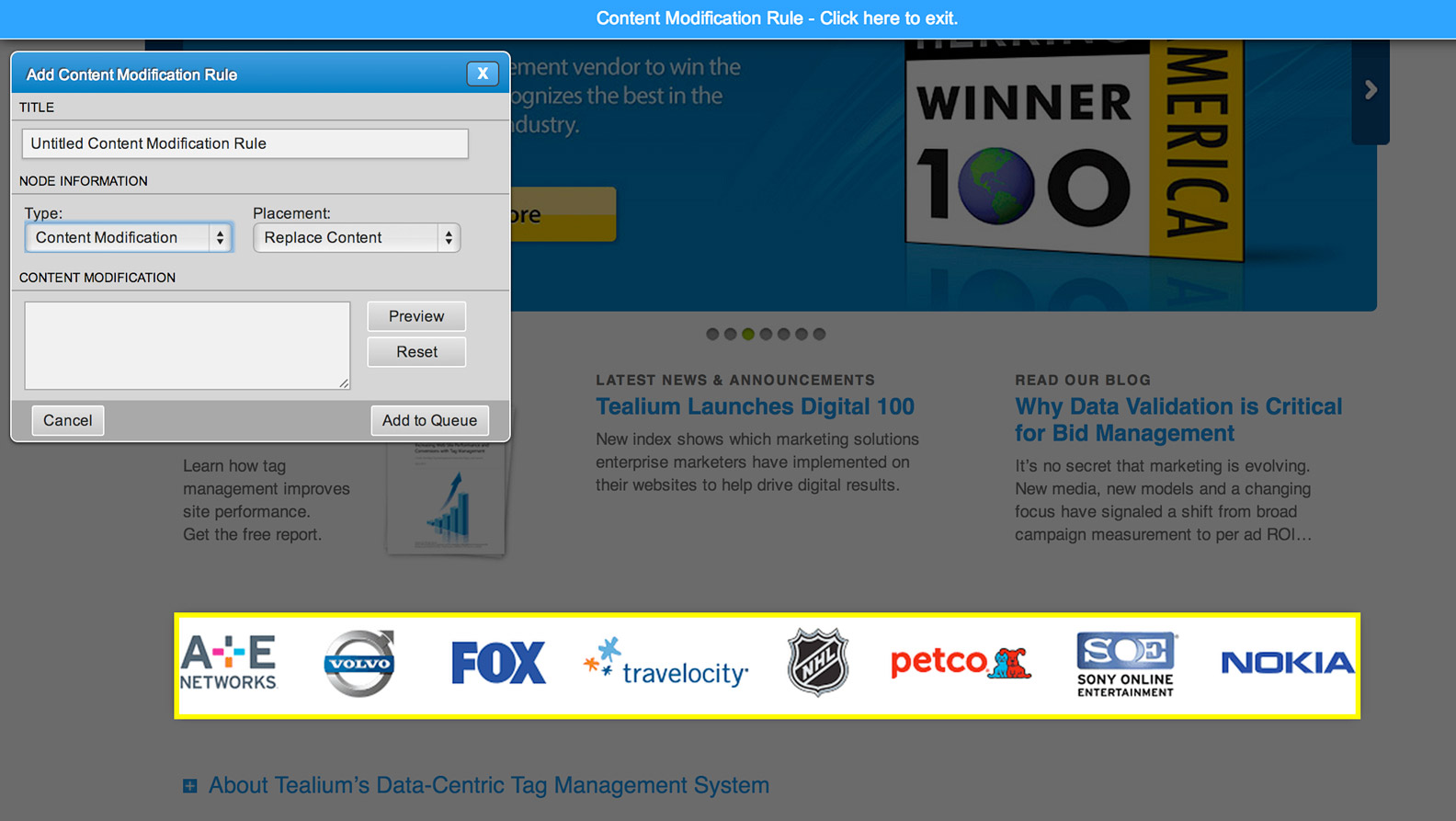 Integrate test data with analytics
Want to integrate your test data into your web analytics solution? By managing your tests via Tealium, you can pass the test data directly into your analytics deployment, allowing you to correlate your test data with your various visitor segments (i.e. new/repeat visitor, returning customers, etc.).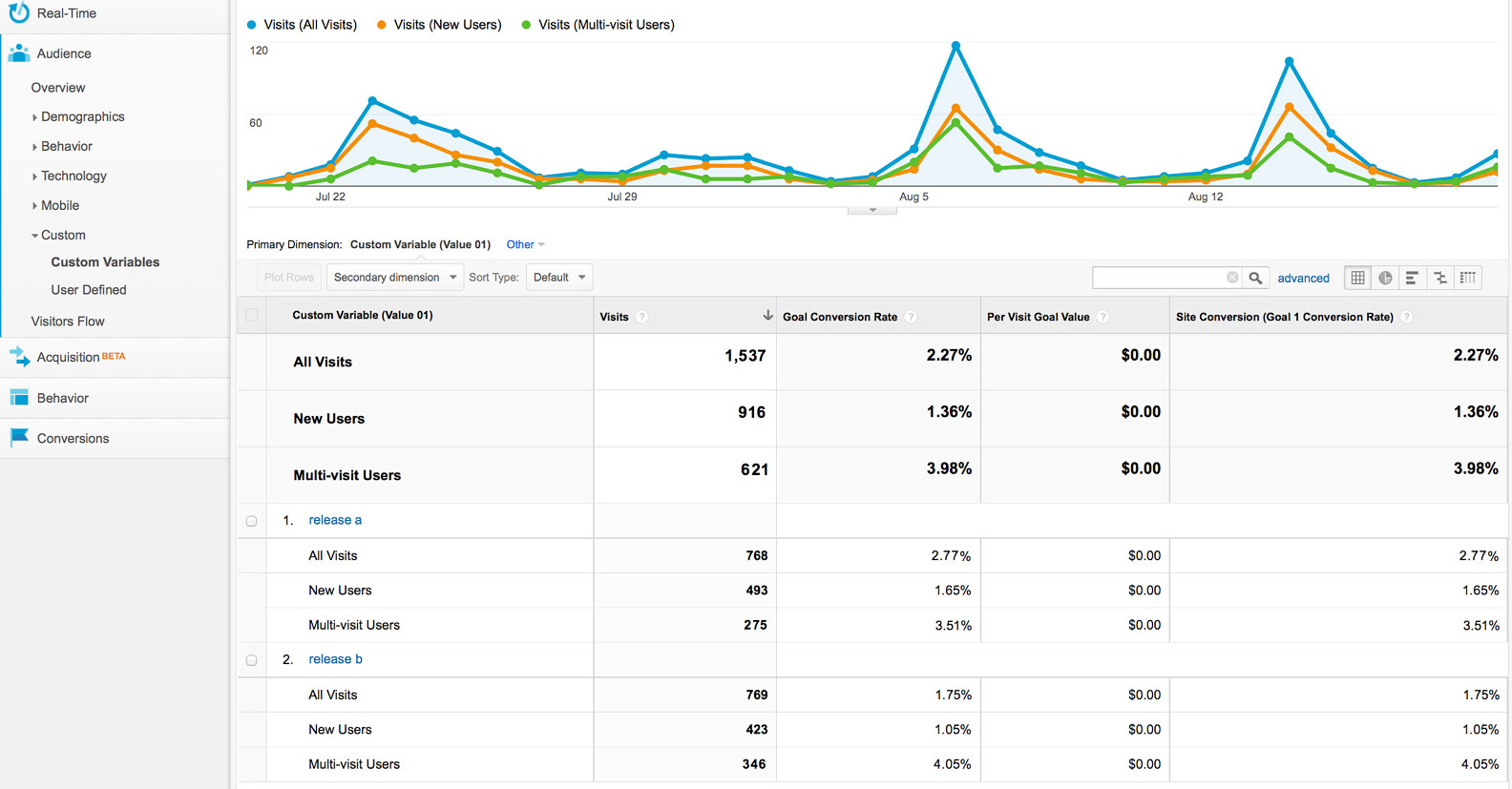 Enable testing by segments
Using Tealium's load rules, you can design your tests to be only run for a segment of your audience. For example, you may want to run an A/B campaign that tests a "free shipping" or "20% discount" to only your existing customers. This allows you to see what offers are most effective for specific segments.
Enable nested tests
In the event that you're running simultaneous tests that may potentially collide, you can use the advanced load conditions inside Tealium to create nested rules. For example, run an A/B test only for visitors who viewed an offer from another test.
Avoid code freeze
For many ecommerce organizations, one of the best times to run tests is during the holiday season when the traffic is at its highest. However, many organizations administer a code freeze during such a period. Tealium lets you continue to run tests during a code freeze in order to  capitalize on the shopping season.
If you run tests and optimizations, we invite you to take advantage of these new functionalities. Download our free white paper to learn more.  For Tealium customers, please contact your account managers.