WHITE PAPER
The Case for the Real-Time Customer Data Platform
Customer Data Platforms (CDPs) have emerged in recent years as a way to help marketers build a complete customer view.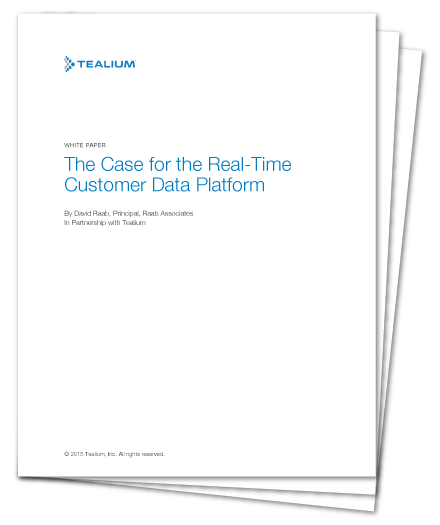 Executive Summary
CDPs are a relatively new type of system. The first generation started appearing about ten years ago, when pioneering firms built the cross-channel database primarily to support other functions offered by the vendor, such as predictive modeling or campaign management. This was necessary because the lack of such databases was preventing vendors from selling their tools. In the past few years, "pure" CDPs have emerged that provide the database alone. The demand for such systems has grown as marketers recognize that…
Fill out the form and download the full report now!
Download the full report
Fill out the form below to get your free copy of this comprehensive report.
Resource Type: Whitepaper
Topic: Customer Data Platforms
Product: AudienceStream Customer Data Platform