The Beast, The Coins, and the Digital Velocity Emporium
Every year, as part of our annual Digital Velocity Conferences, we like to add a little something special by utilizing different technologies with our conference mobile app to deliver creative attendee experiences. We do this to inspire innovation and showcase the versatility of Tealium's Customer Data Hub technology.
This year we decided to encourage more significant interaction between attendees, sponsors, and speakers by creating a unique online shopping experience within the conference app, called The Emporium. Wait, what? You may be thinking: How can a digital store experience promote people to be more engaging in real-life?
Well, hear me out.  People often attend conferences either by themselves or with very few co-workers. They know they should be using the event to meet as many new people as possible and learn about new technologies, but often fall into the habit of staying with their small group, just speaking to those they already know or using breaks to just do work.  
The Digital Velocity event series uses the conference app to reward attendees for doing what many already came to do, network with other people and immerse themselves in all things data and martech. Behind the scenes, we give attendees in-conference currency, called Beastcoins, for checking out partner booths, watching demos, attending specific sessions and networking events, and posting their conference activities on social media channels.
We then place a physical shopping presence, the Emporium Store, at a central location during the conference that showcases all the swag items that can be purchased with Beastcoins. Attendees can then make purchases either at this physical setup or via the in-app storefront. An overwhelming majority of conference-goers went with the online option, making their selections and checking the Emporium out during breaks or as sessions were wrapping up. Once their orders were ready, we send out a text message for shoppers to swing by the store for pick up.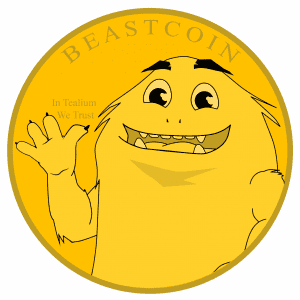 After Digital Velocity San Francisco quite a few guests told us that they met and engaged with more attendees, sponsors, and partners than they usually would have. This general assertion is backed by the lead scan data we received as well. On average, each sponsor scanned 45% more attendees than they had at our previous Digital Velocity conferences where the Emporium wasn't used.
For information on our next Digital Velocity conference check out https://digitalvelocityconference.com/.  Stay tuned for Part 2 of our Digital Velocity Emporium blog post that will include more details on the technologies we used to build our unique online shopping experience within the conference app.