Privacy and Regulatory Compliance: CTO Mike Anderson On Securing Customer Data
To keep up with evolving technology and customer behavior, it's essential for companies to work with partners sharing similar long term approaches to address current and future challenges. Read below to learn about Tealium's guiding product development beliefs that help ensure new products and features deliver significant value.
This is Part 4 of a 7-part Series. Read other parts: Part 1 | Part 2 | Part 3 | Part 5 | Part 6 | Part 7
Matt Parisi, Interviewer: (cont'd from Interview Part 3) Core Belief #3, "Companies must follow global regulations. Companies must also preserve and secure customer data to preserve brand trust."
Are there any certifications or examples of how Tealium enables a secure, safe and private approach to customer data?
Mike Anderson, Tealium Co-founder and CTO:
First, we need to understand the scope of the data we're talking about. As customers start to look at tag management vendors, which is a common entry point of their relationship with data, in some cases they think it's about adding javascript tags to a web page.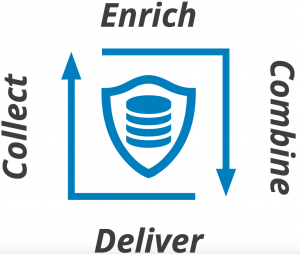 We want to take it a step further – we really are a Customer Data Hub, that contains tag management, server-to-server API hub capabilities and a customer data platform. It's about the data, not how it's collected, whether that be javascript, APIs, etc. This includes accessibility to the data in an event AND audience-level capacity. Ultimately, this all impacts how you secure and control the data flow for privacy, regulations, building trust, etc.
As they look at you (us, Tealium) as their data partner, expectations start to come into play…
In all of these needs "Data" keeps coming up – as we become the world's leading data partner, the expectations our clients have start to enter into the legal realm (ie: a German company must have data that originates and stays in Germany) and as their data partner we have to be the one that solves that problem because we're their data partner.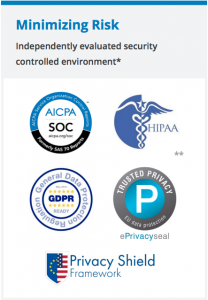 Talk about collecting data behind the wall in China – it's not easy and it's not the same as the US. We've done all that because we have 20 years of data collection experience. We're focused on providing that capability to control data for all purposes— including security, privacy and compliance.
From a certification perspective you get into GDPR for Europe, privacy and consent management, all of those solutions we continue to invest dev resources in because we know the importance. We do the consent management for Healthcare.gov. We have a lot of European partners and customers that need and use that solution.
We're the first vendor in the space to provide a HIPAA compliant cloud. We are SOC2 compliant. As we're very focused on future data compliance needs in general, there's a lot of other certifications we have and will have moving forward.
End of Interview Part 4. Read other parts here: Part 1 | Part 2 | Part 3 | Part 5 | Part 6 | Part 7
This was part 4 of a 7-part interview with Tealium CTO, Mike Anderson, about how Tealium's core beliefs guide product development. Please check back for future installments of this interview.