Besuchen Sie Tealium auf der DMEXCO 2016!
Halle 6 F041/G042
Details
Date: 14-15th September
Location: Hall 6 / F041 G042
Relaxen Sie bei einem Spiel an unserem Tisch-Kicker ! Erleben Sie unsere Customer Data Platform!
Relaxen beim kickern?
Tealium läutet eine neue Aera des Omnichannel-Enablement's ein, wir verbinden die physikalische mit der digitalen Welt !!
Erfahren Sie mehr über Ihre Kunden, über multiple Touchpoints innerhalb und ausserhalb der digitalen Welt, Tisch-Kicker ist erst der Anfang !!
Wir generieren eine echte, vollständige Kunden-Ansicht !
Wenn Sie daran interessiert sind mehr über unsere Möglichkeiten zur Generierung von wirklich nutzbahren User-Profilen zu erfahren vereinbaren Sie einfach einen Termin für ein Gespräch oder eine Produktdemonstration.
Wir freuen uns auf Sie !
Team Tealium
Wednesday 14th September: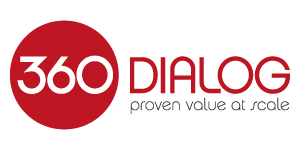 Sprecher: Gerrit Rodes, Verkaufsleiter
Titel: Integrierte Mobile Marketing Automation Lösungen 360dialog/Tealium – Use Cases und gemeinsame Produktvorstellung
Zusammenfassung: 360dialog und Tealium bieten ihren Kunden integrierte Lösungen, um deutlich mehr Flexibilität in der Erhebung, Nutzung und Segmentierung von Daten, für die mobile Kommunikation via Push/Web-Push & In-App Messaging, IoT and Retargeting, zu ermöglichen. Aus der Zusammenarbeit zwischen Tealium und 360dialog sind gemeinsame Produktansätze entstanden, die im Rahmen der dmexco vorgestellt werden sollen. Einen Fokus werden wir dabei auf die Mobile Marketing Automation Lösung setzen, die es Tealium-Kunden ermöglicht, ohne die Implementierung des SDKs von 360dialog, mobile Kommunikation mit ihren Kunden umzusetzen.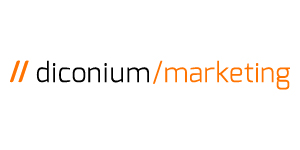 Sprecher: Marcus Nowak-Trytko, Director Digital Analytics
Titel: Komplex Realsierungen smart ungesetzt – Trackingmanagement mit Tealium iQ
Zusammenfassung: Tag Management Systeme sollen Website-Betreibern helfen Tags zu handhaben. Doch Tag Management Systeme können noch viel mehr. Marcus Nowak-Trytko, Director Digital Analytics der diconium marketing GmbH, stellt anhand von Beispielen komplexe Aufgabenstellungen beim vertaggen von Websites und Applikationen vor, die ohne ein Tag Management kaum umzusetzen wären.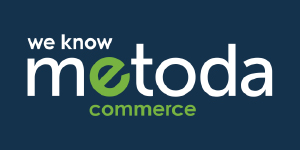 Sprecher: Peter Eck, CSO Metoda
Titel: Conversion-Boost – Optimales Retargeting durch Trendinformationen!
Zusammenfassung: Retargeting wird durch metoda und Tealium auf das nächste Level gehoben. Anreicherung Ihrer Kampagne durch Trendartikel-Informationen von metoda wird durch Tealium in Echtzeit umgesetzt. Dieses neue Konzept für die Conversions-Optimierung basiert auf Produktdaten aus Ihrem Shop angereichert mit globalen marktrelevanten Trenddaten, um Ihren Kunden das optimale Produktangebot anbieten zu können.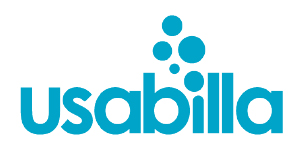 Sprecher: Mathias Lutz Rackow, Director of Business Development DACH
Titel: Optimiere deine Customer Journey mit Empathie für deine Nutzer
Zusammenfassung: Im heutigen Unternehmen ist die digitale Transformation die treibende Kraft der Veränderung. Die Kundenbeziehungen ändern und entwicklen sich ständig weiter. Trotz dem geringem physischen Kontakt mit unseren Kunden, wissen wir jedoch mehr denn je über sie. Von einer reinen Daten Perspektive ist das wohl war, aber Mitgefühl, Emotionen, Motivation und Gedanken sind wir uns jedoch nicht bewusst. Usabilla, in Kooperation mit Tealium, zeigt euch eine Möglichkeit, Einsicht in die emotionale Ebene eurer Kunden zu bekommen, die Bedürfnisse und Herausforderungen eurer Kunden zu erkennen, eure Marke zu stärken, sowie die Conversion zu erhöhen mit außerordentlicher UX.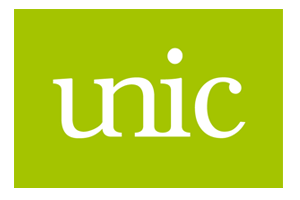 Sprecher: Carlo Bonati, Principal Consultant bei Unic
Titel: Tealium bei der Schweizerischen Post: Evaluation und Einführung
Zusammenfassung: In 2013 hat die Schweizerische Post entschieden, im Rahmen des anstehenden Relaunch des Portals www.post.ch verbunden mit der Anbindung von über 80 verschiedenen Onlinediensten, die Evaluation eines Tag-Management-Systems durchzuführen. Tealium hat mit seiner benutzerfreundlichen Anwendung, dem Zugriffsrechte- und Workflow Management, den Bibliothek-Funktionalität und diversen anderen Features überzeugt. Carlo Bonati, Principal Consultant bei Unic zeigt auf, wie die Schweizerische Post dank der Integration eines Tag-Management-Systems eine durchgängige und konsistente Messlandschaft schaffen, die Effektivität von Kampagnen steigern und das Wissen über die Customer Journey ihrer Kunden erhöhen konnte.
We respect your privacy and will never sell, rent, or share your personal information.