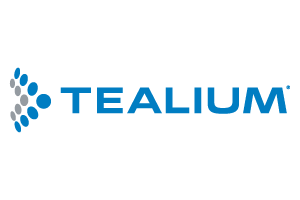 Better Together: Facebook and Tealium Customer Data Hub
Tealium's integrations enable businesses to utilize high quality, first-party data to improve their Facebook Ad Targeting and Analysis
Key Benefits
Tealium's integrations create better marketing and customer experiences

across every customer touchpoint.

More accurate customer insights

from both online and offline data sources.

Preparation for Industry changes:

As the regulatory and privacy landscape evolves, Tealium's integrations ensure consistent marketing performance regardless of industry changes.
Tealium's enriched customer profiles, built from online and offline data, enable Facebook advertisers to take action using a complete view of the customer. Leveraging trusted, first-party data from across the customer lifecycle, organizations can maximize their media investment while delivering a high-quality advertising experience.
"As a marketer, it can be frustrating to face limitations using data to engage customers how you want. Using Tealium and Facebook's integrations, brands get unparalleled flexibility collecting and using customer data on Facebook to increase agility and drive revenue."
– Heidi Bullock, CMO, Tealium
We're here to help:
Request a live demonstration of Tealium's native support for Facebook to see how Tealium makes it easier to implement and enrich this part of your tech stack. Please include additional contacts to be copied in the "Notes" section below.
Videos
Watch videos to learn how Tealium and Facebook work better together:
Digital Virtualocity Presentation: Preparing Your Business For Ad and Data Ecosystem Shifts (Coming soon!)