Drive Better Customer
Experiences and Insights
with Data-Driven Predictions
Learn How With Tealium Predict ML™
A MACHINE LEARNING TOOL THAT'S MARKETER-FRIENDLY AND DATA SCIENTIST POWERFUL
With Tealium Predict ML you can:

Create better marketing and experiences by anticipating customer behavior

Use predictions to target only the sweet spot of customers to drive improved performance, reduced costs and operational efficiency

Configure your model based on your own goals and then use the scores to drive action all in the same platform

Create, train, fine-tune, and activate a model in under 5 minutes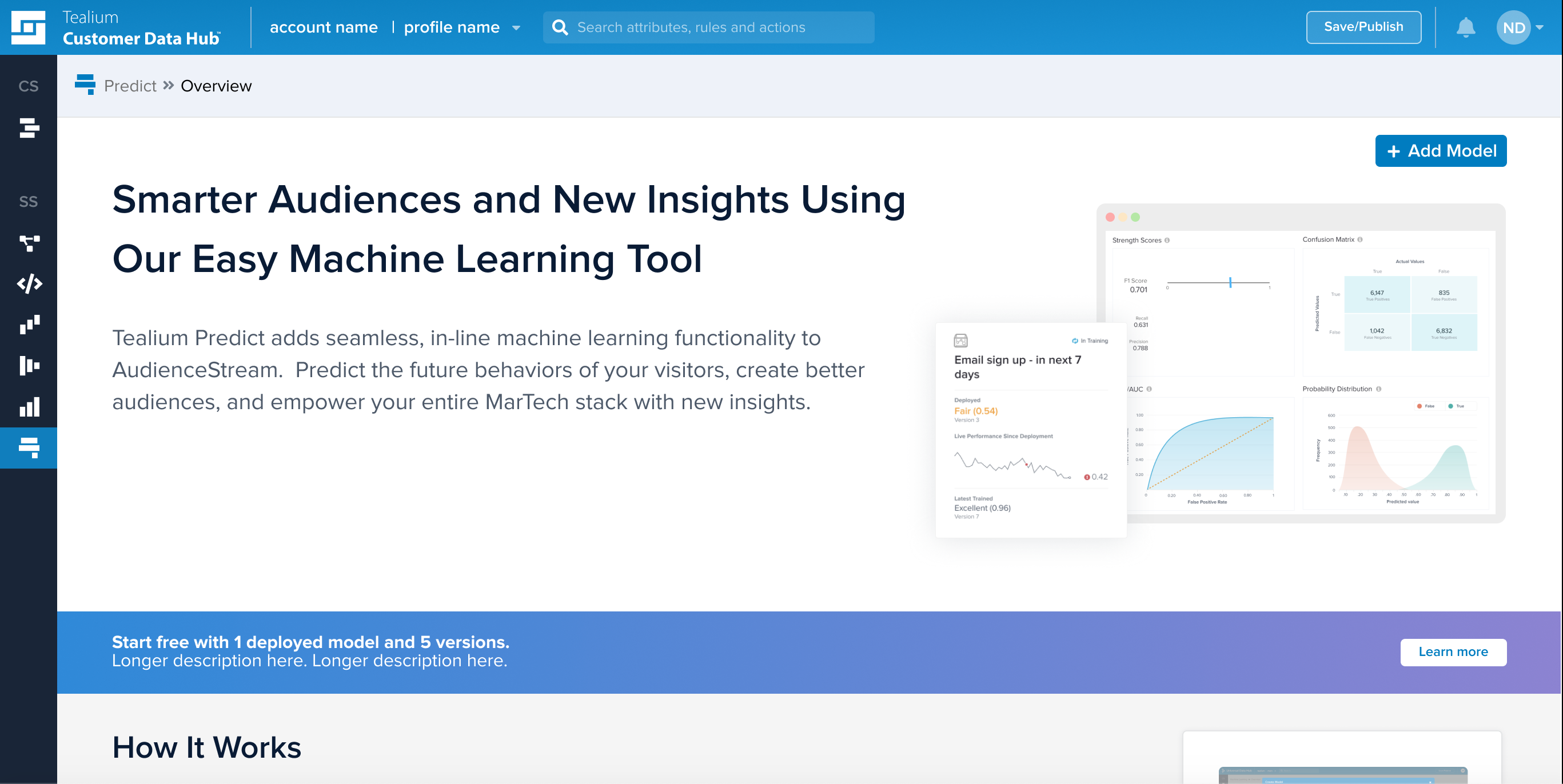 Get a Sneak Peek
See Tealium Predict ML in action!


For the first time, anyone can create a machine learning model, without writing any code or needing a degree in statistics. It takes about one minute and 5 clicks.
Dave Lucas, Sr. Director Product, Tealium