Customer Whitepaper

3 REASONS YOUR DIGITAL TRANSFORMATION COULD FAIL
Travelling towards success and avoiding the pot-holes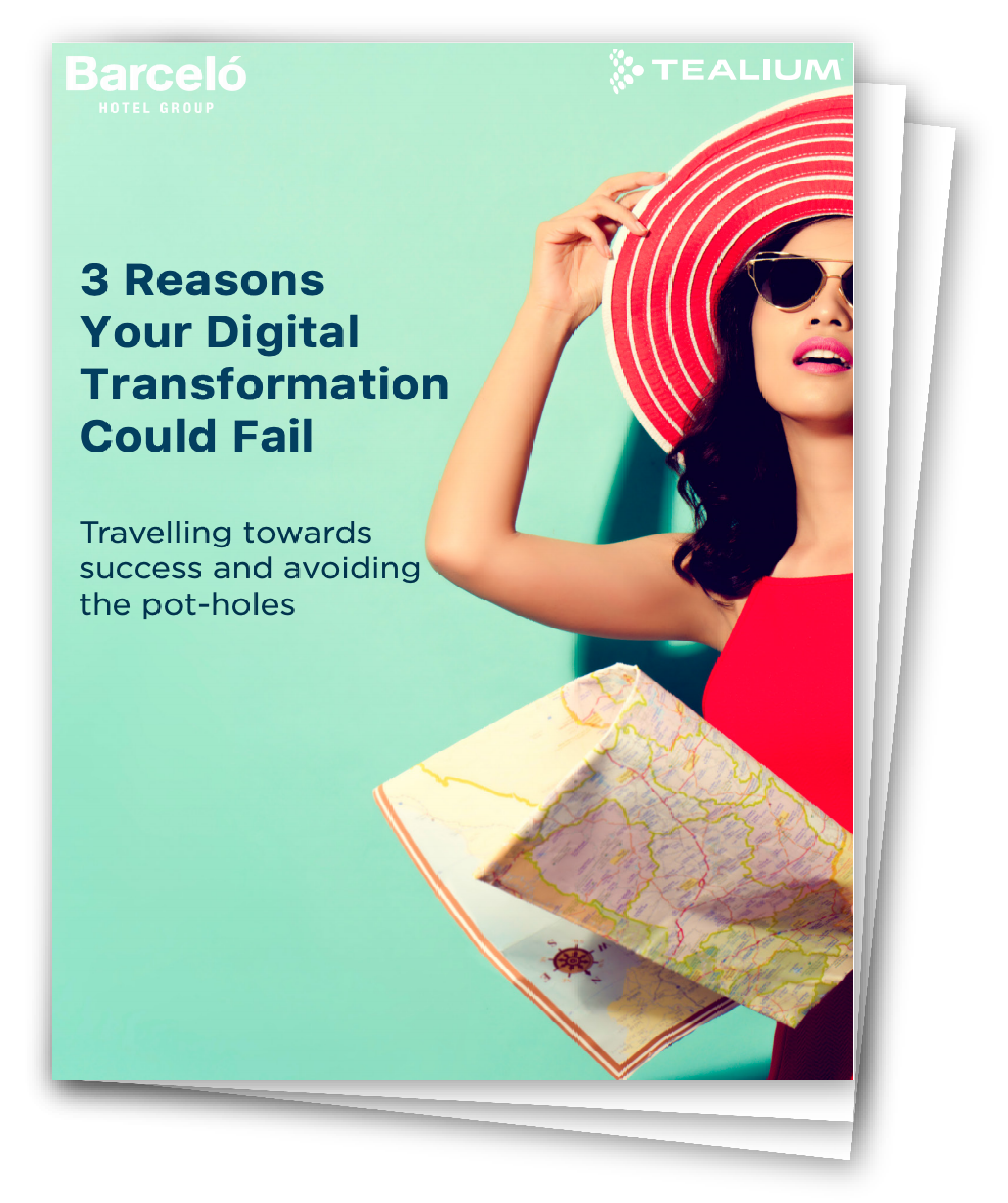 Digital Transformation strategies are at the forefront of everyone's mind right now. Write one, implement one, accelerate one or finish one. This can lead to new technologies stacked up one on top of the other with overlapping or conflicting functionalities which ultimately may just be storing up more problems for the future.
Organisations can get quite far down the digital transformation road without asking themselves the most fundamental question. What do they need this technology to do? What problem does it need to solve?
Johanna Alvarez, Web Analytics, AdTech & Attribution Manager at Barceló Hotel Group and Cristian Ciccioli, Director, Business Relationship Management at Abbott, shared with us their learnings on the challenges a Digital Transformation can face, and strategies to avoid pot-holes.
Download our latest guide to ensure you are traveling the road to success which covers advice on: 
The essential questions to get your planning off on the right foot

How to exceed the skyrocketing expectations of digital transformation 

Understanding the indivisible trinomial: Technology, talent, and processes

How to measure and define success in a digital transformation project
Fill out the form below to get your complimentary copy of this comprehensive report.
Resource Type: Whitepaper
Topic: Customer Data Platforms, Data Layer, First-Party Data, Machine Learning, Predict, Sports
Product: AudienceStream Customer Data Platform, DataAccess, EventStream API Hub, Tealium Predict ML, TiQ Tag Management
Vertical: B2B, Entertainment, Media, Retail,B2b,Hospitality,Healthcare,Financial,Media,Digital Services, Sports, Whitepaper
Business Issue: Deeper Customer Insights