POLAND 2020
Ecommerce Country Report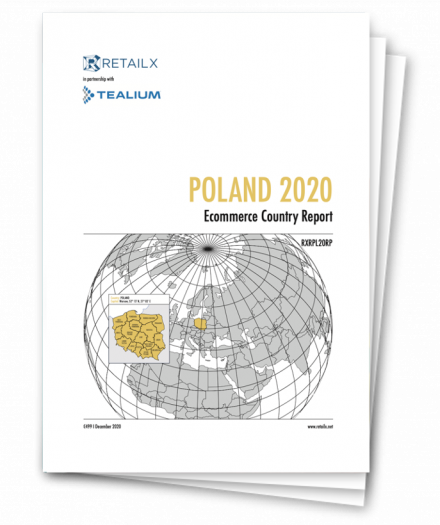 Poland has the sixth-largest economy in Europe and yet it represents a market where there are still huge opportunities for growth within the retail sector and ecommerce.
Retailers and brands from outside Poland – both those that can shape their offerings to appeal to these most well-travelled and well-to-do consumers, and those competing primarily on price – can certainly find success in Poland. Going the other way, there is a demand for Polish brands and goods from the country's émigrés.
Together with RetailX, Tealium has examined the Polish market more closely. In our "Poland 2020 Ecommerce Country Report" you will also learn:
The maturity of ecommerce and how consumers shop online.
The country's entrepreneurial spirit and the new business models that are emerging.
The impact of Covid-19 on national and regional retailers and how they are reacting
Fill out the form below to get your complimentary copy of this comprehensive report.
Resource Type: Whitepaper
Topic: Customer Data Platforms
Product: AudienceStream Customer Data Platform