WHITE PAPER
How Brands Can Prioritize Privacy in the Age of Data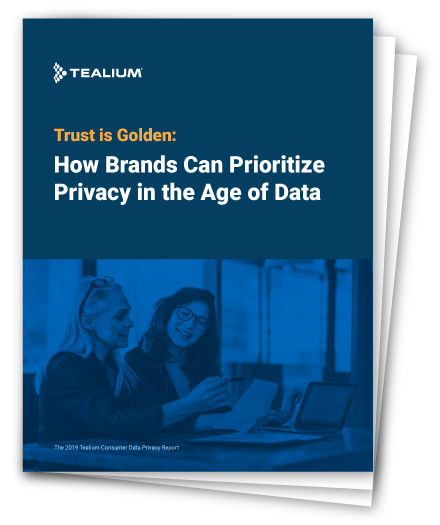 In our survey of 1,000 U.S. consumers, we found that consumers' expectations have turned data into a great opportunity— and source of risk— for companies seeking to build lasting relationships with customers. Today's consumers are trusting towards the brands they know and love, but once that trust is broken, they're unlikely to forgive data abuses and leaks. Now that consumers are waking up to what's happening to their online data, brands need to make being a good data steward a top priority across the organization.
Along with insightful data regarding consumers' sentiments towards data privacy, this research gives solutions and best practices to help companies deal with the shifting privacy landscape. From providing greater transparency for consumers to creating a data foundation designed to meet future regulations, this report shows companies simple starting points to become a privacy leader in their industry — and to keep their customers' trust.
Download this report and learn:
Why it's important to create transparent data usage policies
How privacy regulations play into consumer's sentiments towards their data privacy
Why companies are making their data privacy policies an integral part of their consumer relationships— even going so far as to use it as a marketing strategy
Fill out the form below to get your complimentary copy of this comprehensive report.
Download form coming soon!
Resource Type: Whitepaper
Topic: Customer Data Platforms, Governance, Privacy
Product: AudienceStream Customer Data Platform