How to Get Buy-in for a Customer Data Platform (CDP)
Learn the Strategies to Get Cross-functional Buy-in From the Start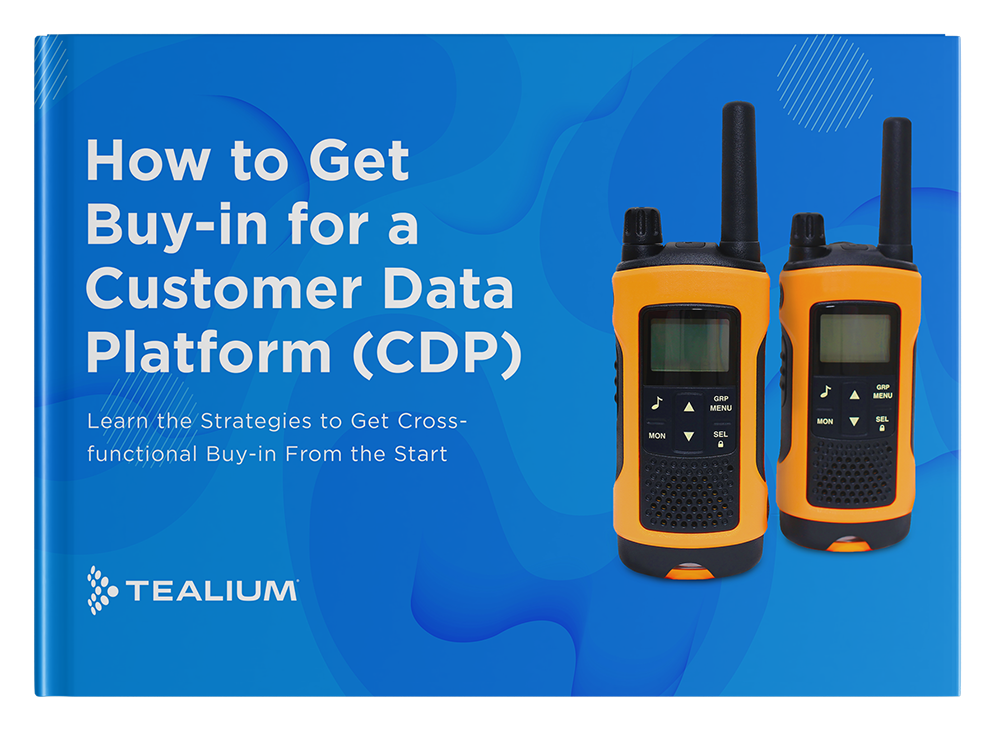 Each team in your organization could have different ideas about what a CDP is and what it can do, so it's important for the cross-functional stakeholder or team responsible for it to have a single, clear vision (with executive sponsorship) that will move the purchase process and implementation forward.
Read this eBook to unlock access to proven tips for buying a CDP, including how to:
Avoid two of the most common wrinkles in the CDP buying process
Get buy-in with a foundational use case
Nail the RFP with 7 proven tips
Achieve buy-in at the C-level and create cross-functional buy-in during the purchase process
This report will provide the strategies for getting cross-functional buy-in to your CDP project from the start. Read it now!
Resource Type: Whitepaper
Topic: Customer Data Platforms, Data Orchestration, First-Party Data, Governance, Healthcare, Identity Resolution, Integrations, Machine Learning, Personalization, Predict, Privacy, Retail, Sports
Product: AudienceStream Customer Data Platform
Vertical: B2B, Digital Services, Entertainment, Financial, Healthcare, Hospitality, Media, Retail, Sports, Travel, Whitepaper
Business Issue: Data Readiness, Digital Transformation, Single View of the Customer (Infrastructure), Single View of the Customer (Insights), Single View of the Customer (Personalization/Experience)