MIDDLE EAST 2020
Ecommerce Country Report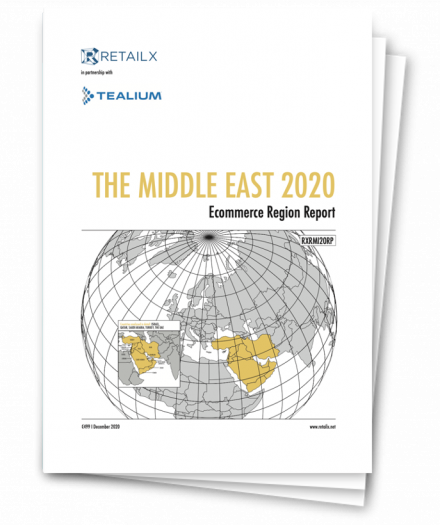 The Middle East is a region where many nations have only recently begun to develop their digital economies. This in itself has made many international retailers cautious about launching in the region.
There are a lot of good reasons for brands and retailers to launch in the region. Many countries in the Middle East, buoyed by oil revenues, have young and relatively affluent populations. Their governments want to diversify away from an over-reliance on energy exports and so they are keen to channel investment into the digital sector.
The Middle East is currently opening up to the wider world. For those retailers and brands prepared to invest and to work with strategic partners that have local knowledge, the Middle East is rich with possibilities. This report's up-to-date, factual and commercial information aims to help businesses looking to launch or to increase their presence in the region.
Together with RetailX, Tealium has examined the Middle East market more closely. In our "Middle East 2020 Ecommerce Country Report" you will also learn:
The maturity of ecommerce and how consumers shop online.
The region's entrepreneurial spirit and the new business models that are emerging.
The impact of Covid-19 on national and regional retailers and how they are reacting
Fill out the form below to get your complimentary copy of this comprehensive report.
Resource Type: Whitepaper
Topic: Customer Data Platforms
Product: AudienceStream Customer Data Platform