REPORT
Quantify How Well You Unify
Exploring the business impact of marketing technology integration.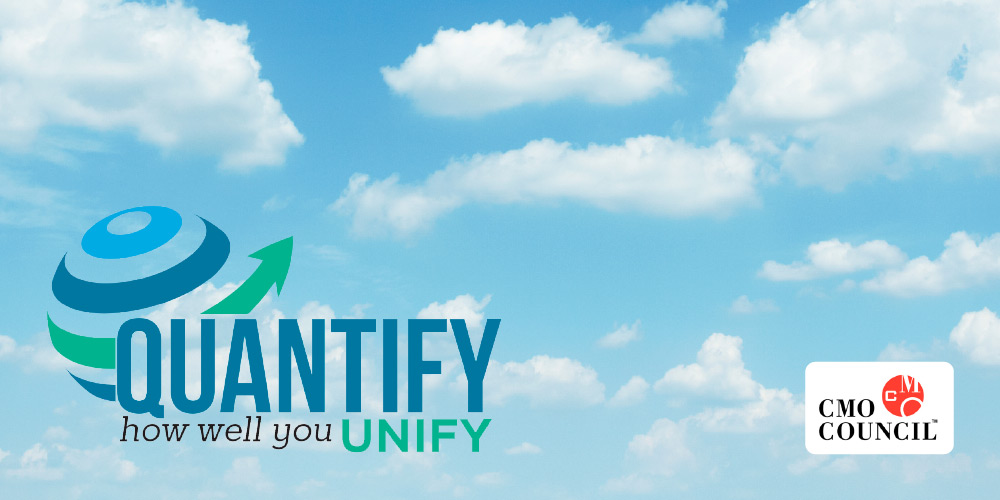 Executive Summary
With an increasing number of technologies being added to the marketing
toolkit, marketers are beginning to view technology as a key component of
their overall strategy. Without question, marketers are at the apex of digital evolution. Functional marketing silos are going away, and data and applications are now being tightly connected for improved customer lifecycle management, omni-channel marketing and advanced marketing automation. And while these platforms are providing deeper insights into customer behaviors and engagements, marketers often lack connectivity across all platforms to gain a single, cohesive view of the customer.
Marketers are challenged to improve the economics and value of random and disparate marketing technology investments across multiple platforms and solution areas. Proliferating marketing technology applications, digital engagement channels and customer-driven interfaces are spawning vast volumes of data and insight, which need to be integrated and unified across diverse silos and ever-growing digital data stacks without investing heavily in back-office data warehousing projects.
The first and perhaps most critical step to establishing a long lasting
digital strategy is…
Fill out the form and download the full report now!
Download the full report
Fill out the form below to get your free copy of this comprehensive report.
Resource Type: Whitepaper
Topic: Customer Data Platforms
Product: AudienceStream Customer Data Platform