THE BENEFITS OF A REAL-TIME CUSTOMER DATA PLATFORM (CDP)
Learn how CDPs deliver the experiences customers want and the business results you need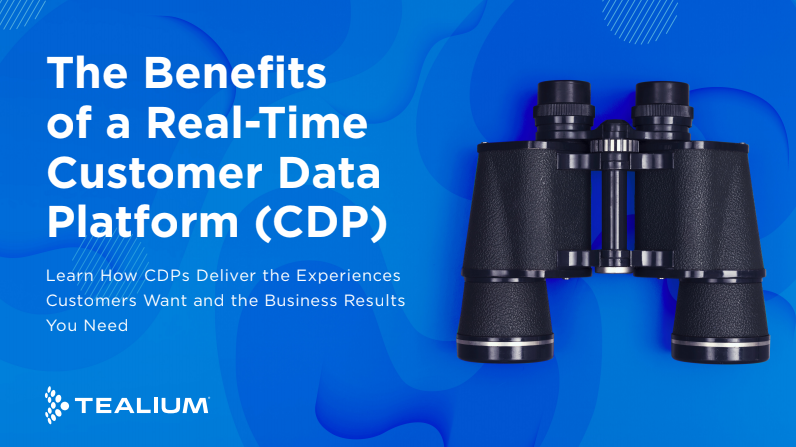 The key to a great customer experience lives in your customer data.
Want to improve customer acquisition, loyalty, retention, or your overall brand experience with personalized experiences – then you need a CDP!
Read this eBook to learn:
How CDPs work – Your CDP 101 overview

The main benefits of a Customer Data Platform

How CDPs compliment the teams and tools you have today  

The value of having a single view of your customer
Sportsbet, an online betting and entertainment company, saw a 10-15% uplift in reach by integrating their CDP with their CRM.
Resource Type: Whitepaper
Topic: Customer Data Platforms, Data Orchestration, First-Party Data, Governance, Healthcare, Identity Resolution, Integrations, Machine Learning, Personalization, Predict, Privacy, Retail, Sports
Product: AudienceStream Customer Data Platform
Vertical: B2B, Digital Services, Entertainment, Financial, Healthcare, Hospitality, Media, Retail, Sports, Travel, Whitepaper
Business Issue: Data Readiness, Digital Transformation, Single View of the Customer (Infrastructure), Single View of the Customer (Insights), Single View of the Customer (Personalization/Experience)