TEALIUM STATE OF THE CDP REPORT EUROPE
How Organisations Buy, Implement and Use CDPs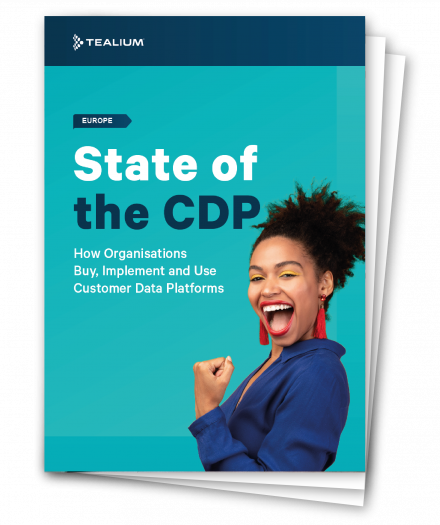 Customer data is your most valuable asset. It has to be the driving force behind any digital transformation strategy if it is to achieve the success of investment demands. But do you understand how organisations like yours Buy, Implement and Use a Customer Data Platform?
800 European marketing, analytics, and data decision-makers shared with us how they leverage a Customer Data Platform, the challenges they face, and their future plans to deliver what customers want, in real-time!
Download now to discover why 85% of respondents measure CDP success based on the increase in data quality as well as:
Make sense of the CDP landscape

Understand how CDPs are utilised across teams, saving valuable resource time 

See how you can future proof your data strategy 

Begin to set up your organisation for data success
Fill out the form below to get your complimentary copy of this comprehensive report.
Resource Type: Whitepaper
Topic: Customer Data Platforms
Product: AudienceStream Customer Data Platform