Report

STRIKING THE BALANCE
Revenue and Responsibility in Gaming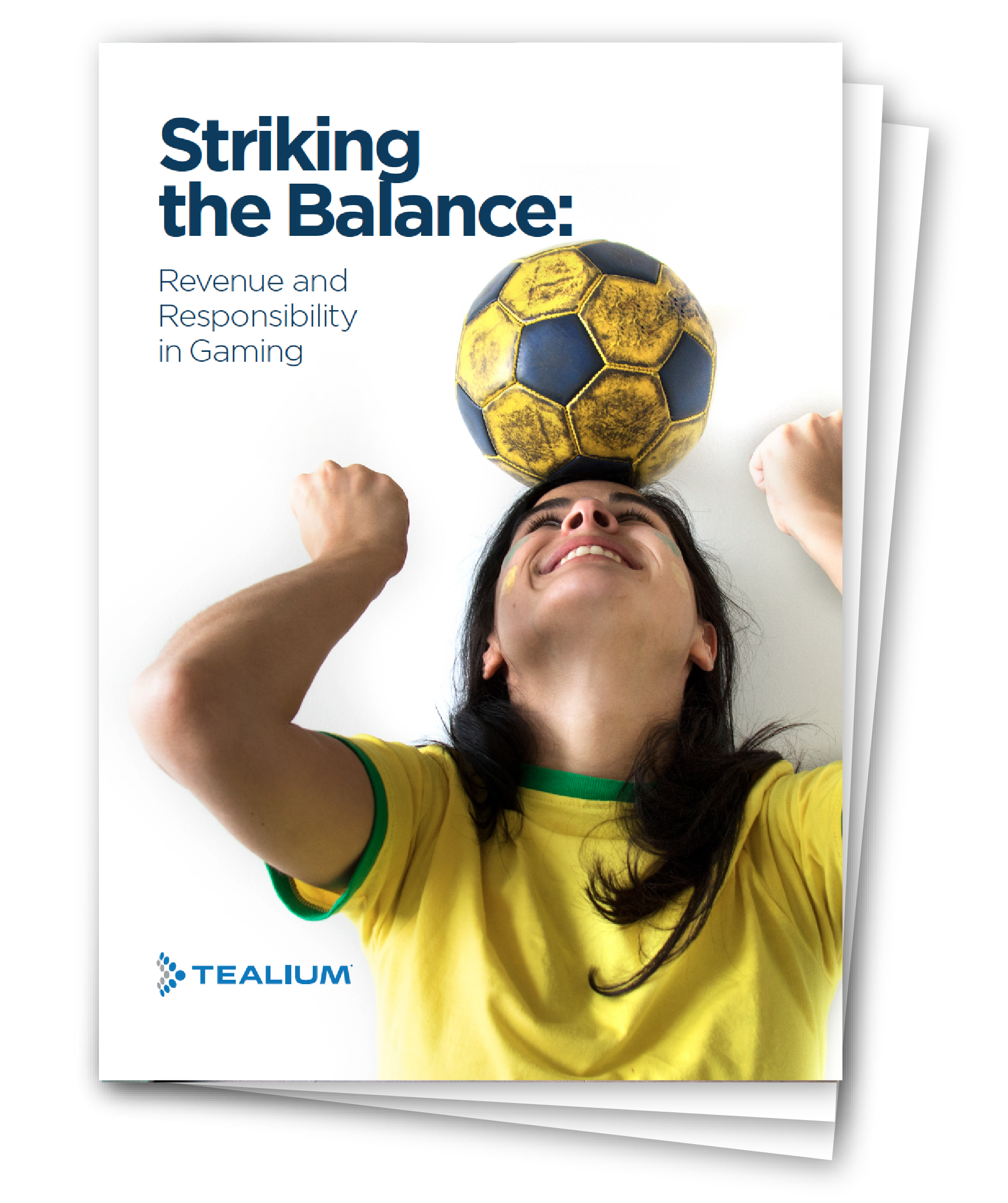 The gaming sector has a fine line to tread. On one hand, the gaming industry has an underlying need to operate profitably through increasing customer spend, avoiding churn, and driving loyalty, alongside the commercial model sits their responsibility in maintaining gaming as exciting and fun!
Yet with great power comes great responsibility, and identifying problem gamblers and those who show behaviours that indicate potentially damaging gaming, must remain at the core.
Download our latest report to hear industry insider views, genuine consumer perspectives and tangible advice on how to do the best for both your business and  your customers
Fill out the form below to get your complimentary copy of this comprehensive report.
Resource Type: Whitepaper
Topic: Customer Data Platforms, Data Layer, First-Party Data, Machine Learning, Predict, Sports
Product: AudienceStream Customer Data Platform, Tealium Predict ML
Vertical: B2B, Entertainment, Media, Retail,B2b,Hospitality,Healthcare,Financial,Media,Digital Services, Sports, Whitepaper
Business Issue: Deeper Customer Insights