RESEARCH REPORT
Switched-On Consumers –
Their Data, Their Terms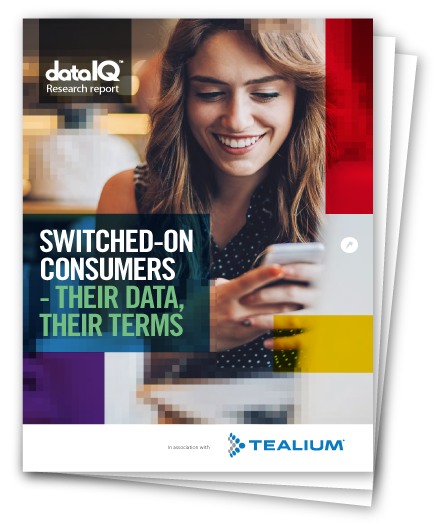 Privacy matters to all consumers. But it matters to some consumers far more than others. In fact, a majority (55.1%) say it is extremely important to them. That puts brands on notice to demonstrate they are respecting the concerns and sensitivities of their users and customers.
DataIQ, in association with Tealium, carried out a research project among consumers exploring their awareness of how personal information is being requested and used on web sites and apps they use, as well as what influences their attitudes during this data-value exchange.
Download this research report to discover how respondents:
Feel about privacy and personal data
Trust brands with personal data online
View the data-value exchange
Are aware of data protection rights
Download the full Report
Fill out the form below to get your complimentary copy of this comprehensive report.
Download form coming soon!
Resource Type: Whitepaper
Topic: Governance, Privacy