WHITE PAPER
Top 8 ROI Considerations for Tag Management
Not All Tag Management Systems are Created Equal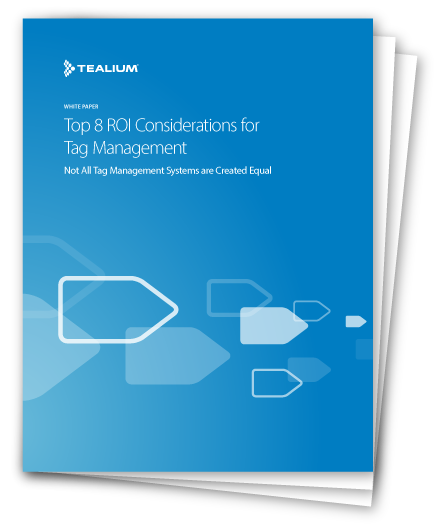 Executive Summary
'Why should my business pay for a tag management system (TMS) when there are free services available?'
That certainly is a valid question. While a free TMS can be a viable option, it is important to understand that "free" does not always mean "without cost."
There are a number of differences between free and enterprise tag management solutions to consider, but in this whitepaper we focus on one of the most important elements of your decision: ROI.
How will your selection affect strained IT resources?
Which TMS enables you to build the best MarTech stack for your business?
Are you appropriately and legally managing your data?
How much revenue is being lost on missed marketing opportunities?
Download your complimentary copy of the whitepaper, 'Top 8 ROI Considerations for Tag Management,' to learn more.
Download the full Report
Fill out the form below to get your complimentary copy of this comprehensive report.
Resource Type: Whitepaper
Topic: Tag Management
Product: TiQ Tag Management