Optimizing Website Strategy: 5 Questions with Ektron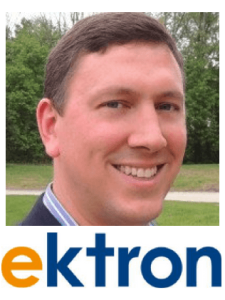 Editor's Note: This is part of an ongoing interview series with digital marketing leaders, including many of the 500+ marketing vendors and partners that are integrated into the Tealium tag management platform. This week, we interviewed Bob Canaway, VP of Marketing at Ektron, a CMS that helps organizations get the best ROI on their website investment. We recently partnered with Ektron to provide our Tealium iQ solution to customers using Ektron 9.
1. Tell us about Ektron and how the company started.
Ektron's CEO, Bill Rogers, founded the company in 1998 from his home basement, starting with one client. Today, the company has over 3,800 customers, more than 12,000 public-facing and intranet websites throughout the world, and clients that include Microsoft, NASDAQ and Wendy's. Headquartered in Nashua, NH, right outside of Boston, Ektron has offices in the UK and Australia. We recently opened a new office in Singapore to continue the company's growth in the Asia Pacific region.
2. How do your solutions benefit marketers?
The Ektron CMS (Content Management System) is specifically designed to be an agile digital marketing platform, a CMS created for marketers that want to optimize their website strategy to increase traffic, leads and sales. For example, Ektron makes it easy to create and deliver personalized visitor experiences across both desktop and mobile devices. This allows marketers to create web pages that adapt to any screen size and display perfectly without needing a web developer to help.
With Ektron, marketers can create a website that determines the context of the visitor and then serves up relevant content. Relevant content  translates into more engaged visitors and better business outcomes. Our Managed Cloud offering lets businesses focus on their digital strategy, while Ektron manages their website infrastructure. And as our partnership with Tealium demonstrates, Ektron's "best-of-breed" approach of easily integrating enterprise applications with Ektron help marketers customize and personalize the site visitor's experience.
3. How will Ektron customers benefit from your partnership with Tealium?
As I noted earlier, Ektron is a CMS designed for marketers to get more value from their website. Everything we do is with the intention of making the implementation and management of a marketer's digital strategy easier to do and deliver better results. Rather than having to move from one system to another, with Tealium iQ integrated into Ektron, our mutual customers will be able to better manage their multi-channel marketing campaigns and digital marketing tags, including analytics, advertising, affiliate, and PPC search from within the Ektron CMS.
4. Currently, what are the most important trends you see in content management and digital marketing? What should marketers be doing more of?
In content management, adaptive content is the most important trend – content that adapts not only to the device being used to get the content, but that adapts based on your context. Are you walking down a city street and using a smartphone? Are you at home using your iPad? Are you at work on a laptop or desktop PC? You might go to the same website, but based on those different scenarios might see different content suited for that specific context.
In marketing, three major trends: Inbound marketing – getting yourself found. Content marketing –creating stories and content to engage your visitors along all stages of their journey and via all channels. Advocacy marketing – mobilizing your best customers to become your best  marketers.
5. What would people be surprised to know about Ektron?
Probably the breadth of our customer base. Among many others, Ektron powers websites for Sega, Rawlings Sporting Goods, Ringling Brothers Barnum & Bailey, Northwestern, Geek Squad, Kodak, and Carnegie Hall.
About Bob Canaway:
Bob Canaway has developed and managed revenue-oriented marketing organizations at some of the most prominent high-tech software and hardware companies in the world. At Ektron, he is focused on combining the power of Ektron content management and digital marketing solutions to help customers maximize the ROI of their website investment.