Ebook: A Data Strategy For Cookie Loss
How top marketers have prepared for cookie loss without sacrificing results
Marketers: You needed a strategy yesterday for third-party cookie loss. Amidst privacy concerns and regulatory laws, it's time to stop letting cookies hurt your performance and start using more advanced data strategies. 
Download this eBook to:
Learn key differences between first, second, and third-party cookies

Prepare for third-party cookie loss by getting the right tech in place now

Leverage 4 strategic steps in creating a first-party data strategy to combat cookie loss
Combat the Death of Third-party Cookies with a First-party Data Strategy
Third-party cook deprecation allows marketers to focus on first-party data collected directly from your customers. With this data, they are able to analyze how customers interact with their brands and provide truly personalized experiences to help retain existing customers, create new customer relationships, and ultimately drive revenue growth. Tealium helps fuel a first-party data strategy throughout the entire customer data supply chain.
"Ultimately, we experienced a 16.6% average increase in CTR across our email campaigns due to the higher quality, trusted customer data enabled by Tealium's
AudienceStream CDP."
---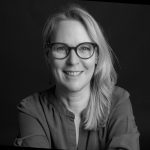 Kristel De Blezer
Digital Expert, Partenamut
"We converted almost twice the rate as the second-best team," says Geurts. "We were by far the best in the NBA, and we know that this is all due to Tealium and our data strategy."
---
Jared Geurts
Senior Director, Analytics, Utah Jazz