SOLUTION
Tealium for Lead Generation
Generating and nurturing leads are lynchpins in B2B marketing. Digital marketing is a powerful driver of leads and revenue, so efficient tag management can make a positive difference in your lead-gen and optimization efforts.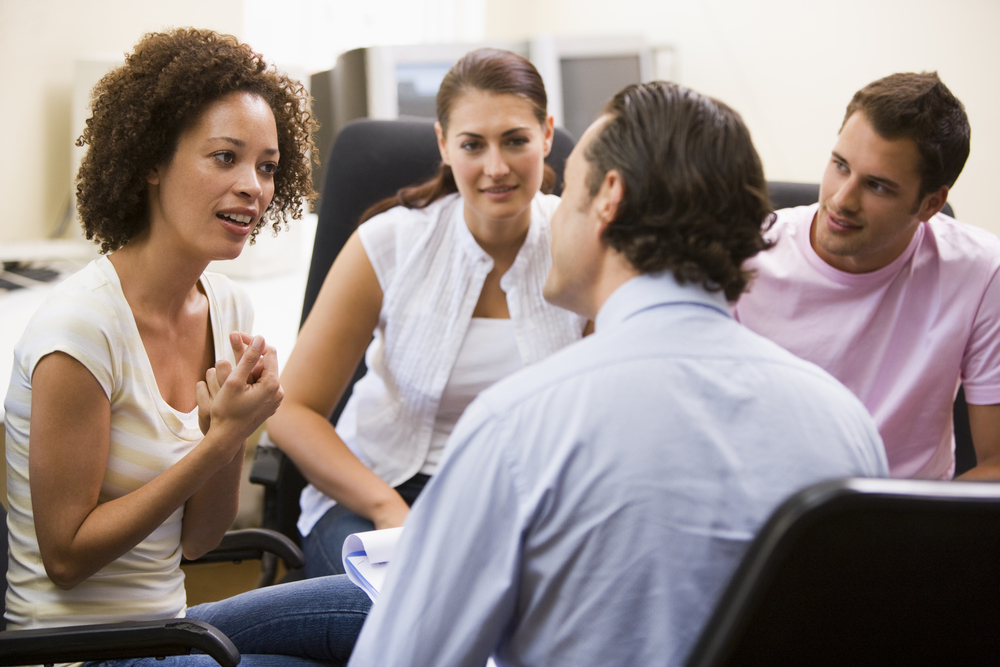 Continuously improve knowledge of your visitors by defining your own attributes and segmentation strategies
Build a complete understanding of your customers by unifying cross-device visitor profiles
Quickly evaluate new marketing strategies or technologies without costly technology development projects
Not only will it make your tag deployments more accurate, but the Tealium iQ™ tag management system will put you in control of your online solutions, making it easy to deploy new vendor tags and make edits to existing ones without burdening your developers. Tealium iQ supports all digital marketing tags across a wide range of categories, and is preconfigured, with over 950+ turnkey integrations. When you have Tealium iQ in place, the Tealium AudienceStream™ solution can leverage your first-party visitor data to improve conversions while lowering customer acquisition costs. Using data generated by your campaigns and programs, AudienceStream automatically triggers an action to your key marketing vendors, enabling right-time offers. The AudienceStream integrations with marketing automation, retargeting, and display advertising solutions make it possible to fuel better targeting, and create personalized messages for key audience segments. AudienceStream provides the foundation for your unified marketing efforts, driving more profitable real-time customer interactions based on audience behavior across all digital touch points.
Audience Enrichment: Discover your most successful segments
AudienceStream enables discovery of valuable audiences, connecting visitor activity and devices to enrich visitor profiles for more accurate segmentation. Visitor behaviors such as download or product views can be segmented using marketer-defined rules, then fed into analytics or customer relationship management (CRM) systems for lead enrichment. These enriched profiles and segments can give clarity to what is driving quality leads and conversions.
Enhanced Lead Nurture: Better target and integrate campaigns
Sending contextually relevant content to prospects can lead to a 208% higher conversion rate than that of batch and blast. AudienceStream streams real-time visitor behaviors and interactions into customized, marketer-defined segments, which you can then use to trigger automated targeted content for your marketing automation campaigns or customized remarketing offers. Relevancy and targeting can be part of every integrated campaign, enhancing engagement and interaction at every touch point.
The Ability to Learn Fast, Pivot Fast: Quickly test vendors and optimization strategies
You always need to test. Because testing is a normal part of your workflow, AudienceStream lets you choose vendors that allow you to test and optimize in minutes. Whether you want to A/B test an e-mail campaign, run a multivariate test, or optimize landing pages, you can add a new vendor or even customize a current vendor's program using AudienceStream—your predefined attributes or audience segments are streamed to your vendors automatically to enable the testing you want. Testing your vendors and campaigns with AudienceStream utilizes first-party real-time data you can act on, giving you quick answers and faster optimizations.
Fresh Data: Leverage real-time first-party data
When a visitor takes an action such as starting a free trial or adding a product to a cart but does not purchase, AudienceStream can send the visitor ID and cart contents to the e-mail vendor for an immediate e-mail offer. When that offer is made in real time, the engagement effectiveness improves by 40–55%. When visitors return after receiving the e-mail call to action, the likelihood of conversion is higher than on their first visit. AudienceStream enables faster remarketing and higher conversions.
Multiple Device Unification: Correlate the role of devices in the buyer decision cycle
AudienceStream correlates a user's behavior across his or her multiple devices, stitching together a cross-device profile. This unified view enables a holistic analysis of the buying funnel and decision-making, enabling smarter marketing and integrated messaging or right-time cross-device offers. This leads to improved engagement and conversion rates.
Connection with Your CRM: Distribute key insights to Salesforce.com
Using AudienceStream's Salesforce.com connector, you can enrich your Salesforce.com contact records with real-time lead information, giving your sales team powerful details on their prospects and customers. AudienceStream can collect attributes such as recent downloads, blog views, and open rates for your campaigns and automatically embed these results in Salesforce.com
Resource Type: Solution Brief
Topic: Customer Data Platforms
Product: AudienceStream Customer Data Platform
Vertical: B2B