Predictive Healthcare Experiences
How CDPs with Machine Learning Improve the Patient Experience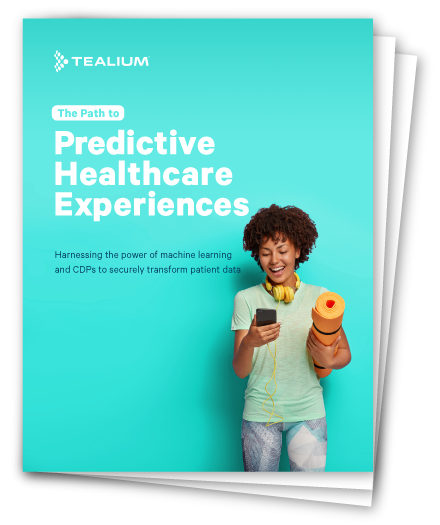 Machine learning and artificial intelligence have already transformed the way doctors treat patients. With a secure Customer Data Platform, healthcare companies can bring the power of machine learning to the rest of the patient experience.
Learn how a CDP with machine learning can help healthcare companies overcome the usual challenges associated with utilizing patient data— like remaining HIPAA compliant— to deliver online and offline improvements like:
Identifying patient experience issues that are preventing them from not seeking the care they need
Preventing coverage lapses by uncovering the characteristics of those likely to do so
Keeping patients on the right path to conversion
Patients expect better experiences than ever when dealing with healthcare companies— see how you can deliver a first-class online and offline experience.
Fill out the form below to get your complimentary copy of this comprehensive report.
Resource Type: Whitepaper
Topic: Customer Data Platforms, Privacy
Product: AudienceStream Customer Data Platform
Vertical: Healthcare