We're in a new era of dynamic marketing — Get TUNED into your customers with our Summer of Data Love Playlist  To win in the customer experience battleground, you need to be TUNED into your customer through their data. Here's how:

Trusted – Providing an experience where preferences are upheld
Unified – Unified customer data provides a relevant experience
Now – In-the-moment, accurate experiences with real-time data
Everywhere – Relevant and consistent experiences across multiple channels
Delight – Predict and provide the best experiences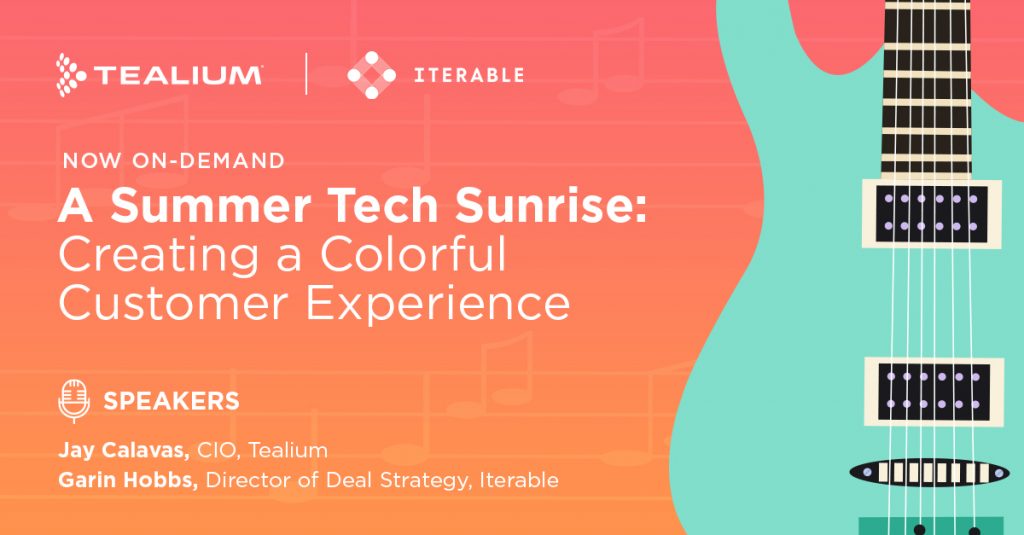 A Summer Tech Sunrise: Creating a Colorful Customer Experience
Join Jay Calavas, Chief Innovation Officer, Tealium and Garin Hobbs, Director, Deal Strategy, Iterable as they discuss how to integrate a growth marketing platform with a customer data platform to maximize customer engagement at every stage of the lifecycle journey.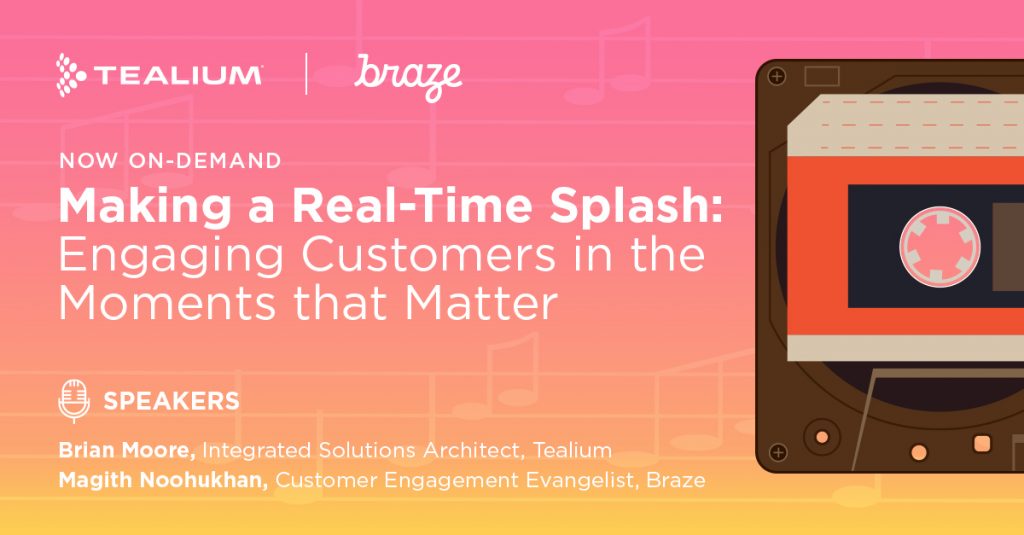 Making a Real-Time Splash: Engaging Customers In the Moments that Matter
Join Brian Moore, Integrated Solutions Architect, Tealium and Magith Noohukhan,
Customer Engagement Evangelist, Braze as they explain how to identify key moments along the buyer's journey that allow you to connect with them in meaningful ways.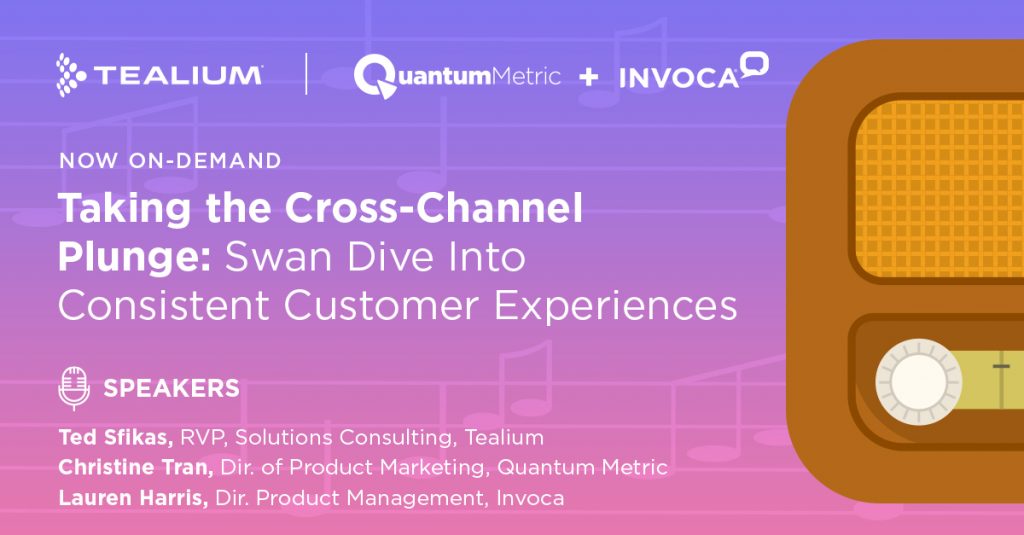 Taking the Cross-Channel Plunge: Swan Dive Into Consistent Customer Experiences
Join Ted Sfikas, RVP of Solutions Consulting at Tealium, Christine Tran, Director of Product Marketing at Quantum Metric, and Lauren Harris, Director of Product Management at Invoca as they share the secret to easily creating a seamless customer experience using the flow of cross-channel data.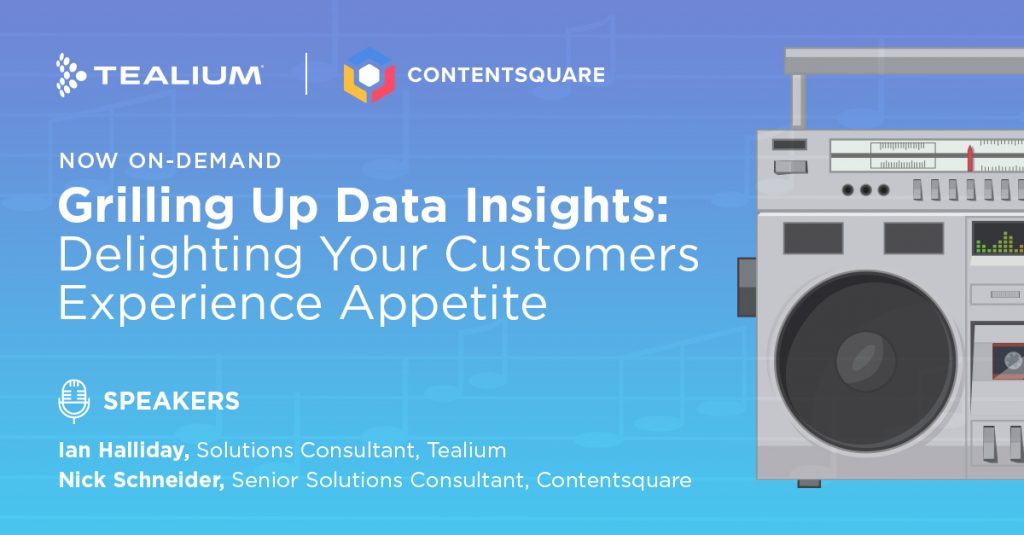 Grilling Up Data insights: Delighting Your Customers Experience Appetite
Join Ian Halliday, Solutions Consultant, Tealium and Nick Schneider, Senior Solutions Consultant, Contentsquare as they highlight how pairing unique data insights with real-time delivery provides the best customer experience possible.
Summer Sweepstakes
Live attendees for each webinar will be entered for a chance to win a $100 gift card to LiveNation, good for a future concert of your choice!
Additionally, if you attend all 5 webinars live, you will be entered for a chance to win your choice of the following:
Sonos Move smart speaker 
Bose Noise Cancelling Headphones 700
iTunes $300 gift card