3 Key Takeaways from Digital Velocity Australia
Continuing Digital Velocity's global tour, Digital Velocity Australia premiered at the Maritime Museum in Sydney on 1 November 2018. With the importance of data fueling digital transformation on the rise, the event's content and conversation centered around strategies and methods to better leverage customer data and insights.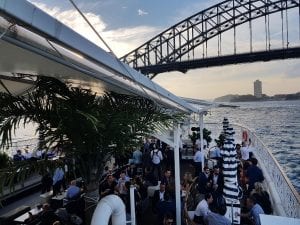 Over 300 data and analytics professionals from across Australia and New Zealand came together for Digital Velocity Australia. Delegates were a part of 14 sessions which included 11 customer speakers, 3 partner presentations, and an awards presentation. The day closed with an unforgettable networking event on an amazing cruise throughout Sydney's beautiful harbour.  
For those that couldn't join, we wanted to share 3 key insights from the event:
Go Boldly, Tread Lightly!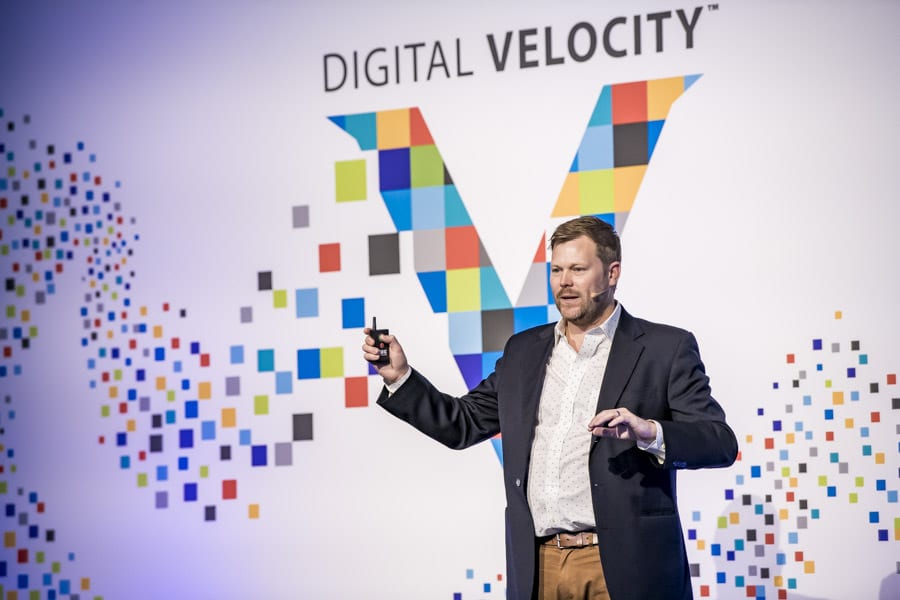 In this session, Chris Slovak, VP, Global Solutions Consulting at Tealium, shared his perspective on why every business is not necessarily ready to take on AI/ML. He advised that as an industry we should 'Go boldly, but tread lightly' and cited 4 areas to keep in mind as your organisation moves towards AI/ML initiatives.
Collection bias can be a problem, and your AI/ML results will only be as good as the data collected.

We shouldn't overcommit to what AI/ML can do, it's not magic.

A computer can't always pick the next best thing, brands need to continue to be storytellers.

We must avoid a 'set and forget it' mentality.  AI/ML is not something you just set-up, turn on and expect to replace everything and do everything.
Tech Is Not The Goal – The Goal Is What You Are Trying To Fix For Your Customer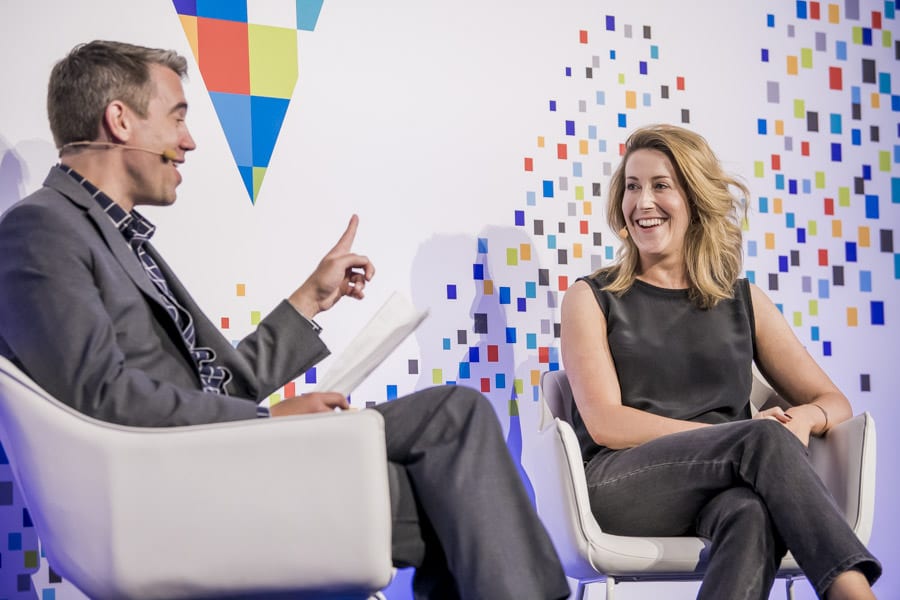 In this fireside chat with Tealium CMO, Adam Corey, Kate Morris, the Founder of Adore Beauty, discussed 'Responding to Retail Disruption.' With disruption in retail now a reality, brands are looking to technology to help navigate their way. Online experiences and knowing who your customers are, what they want, and how they want moments delivered is key to staying competitive in today's world.
At the core, the goal should always be the customer – not the next tech to purchase. Decisions should not be tech-driven, but rather customer driven.
Managing the Trifecta – Marketing, Technology, and Data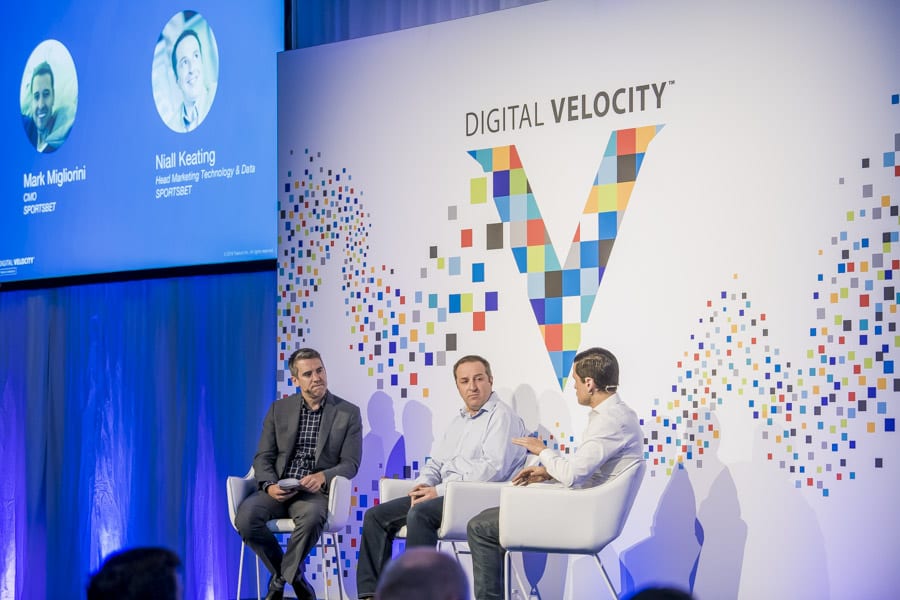 In this session with Mark Migliorini, CMO, Sportsbet and Niall Keating, Head of Marketing Technology and Data at Sportsbet, led a fireside chat on 'High Stakes Engagement.'
Most organisations don't have a Martech Team or someone that is responsible for translating strategy into action. With data being at the heart of the customer experience, lines are blurred around technology ownership with IT, Analysts, and Marketing often struggling for control. It's imperative to find the team or individual that can cross-over and bridge the gaps.
The ability to bridge the gap between cross-team silos to effectively and securely use customer data, along with an understanding of what data is needed and what is not necessary, will allow marketing to drive processes with the right implemented technology to help achieve business goals.
Learn more about our Digital Velocity event series here.
Interested in seeing customer presentations from Digital Velocity New York and San Francisco? You can watch them all on-demand.