Tealium Launches "2022 State of the CDP Report"
For our "2022 State of the CDP Report" we surveyed more than 1,000 global tech decision makers. The results show that businesses are relying on CDPs to achieve business objectives, comply with data privacy and security regulations, and improve customer experiences.
Today we have released the third annual "State of the CDP Report" which uncovered the growing centrality of CDPs to a businesses' success. We surveyed more than 1,000 marketing and business leaders in the financial services, healthcare, media, retail, and technology industries in the U.S., Europe, and Asia/Pacific to better understand why global businesses implemented their CDP, priorities for customer data management, and what's coming next in the age of data.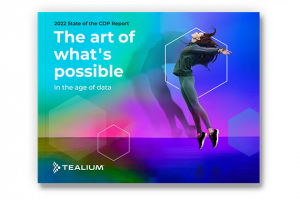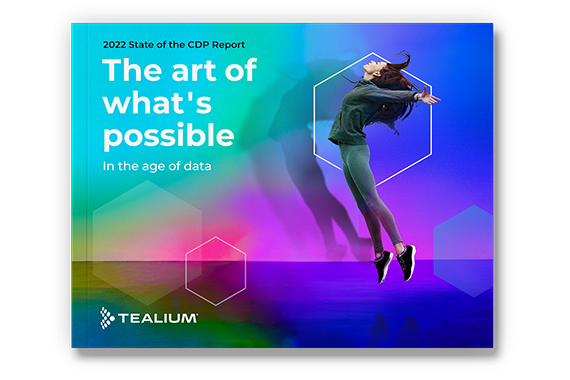 The report uncovered many valuable insights, most primarily that CDP's are no longer a nascent technology, but being adopted by a wide range of companies across many industries. The key decision is no longer whether to purchase a CDP, but which platform is best suited for the organization's needs.
CDPs – Where Privacy Meets Personalization
There are three main factors driving this robust move to CDP adoption: privacy, personalization, and the impact of the Covid-19 pandemic. With their customer centric data management focus, CDPs have proven to be the answer to this tri-fold digital environment businesses now face. 
A staggering 96% of businesses adopted or plan to adopt a "digital first" business strategy, with CDPs cited as an essential part of marketers' technology portfolios. This is likely due to a CDP's core function of connecting data in real time across technologies and customer touchpoints. 
To effectively engage, sell to, and retain customers, it is critical to know their preferences. This is best  done through a complete set of customer data. While it would be great to talk to customers one on one, it doesn't scale, so understanding them through data is the next best thing. Many organizations recognize the importance of customer data, but have struggled with how best to access all the relevant data, bring it together, and then act on it. This is where CDPs come in and the results from our "2022 State of the CDP Report" confirm this point.
With privacy regulations on the rise and the demand for more personalized customer experiences growing daily, companies need first party data to better understand their customers in a secure and respectful way. CDPs give companies a way to both collect first party data and then organize it and act on it to innovate, drive growth, reduce costs, and ultimately create great customer experiences.
CDPs like Tealium help organizations successfully collect, unify, and activate trusted data in real-time – so companies can deliver the right experiences for their customers when it matters.
The ROI is Real for CDP Investment
Beyond serving a critical business function, nearly 70% of marketers reported quick payback on their CDP investments, seeing positive ROI within six months, sometimes sooner! And 96% reported a full return within 12 months. 
"Improving the customer experience through reliable data should be a top priority for every business," said Tealium's Chief Marketing Officer, Heidi Bullock. "This research affirms CDPs regularly drive meaningful ROI within a year of implementation. This kind of performance is what business leaders need to see in an era of digital transformation, and is ultimately what helped bolster the industry from early adopters up into the mainstream." 
What You'll Discover in our "2022 State of the CDP Report": 
How technology spending continues to rise
The many external factors that are disrupting business
How marketing budgets are bouncing back
Why the age of intelligence is dawning
Why customer trust is king
Specific vertical insights for retail, financial services, healthcare and technology industries
The full "2022 State of the CDP Report" can be found here.