From the Sales Trenches: Top Five Questions Marketers Ask About Implementing Tealium's Tag Management Solution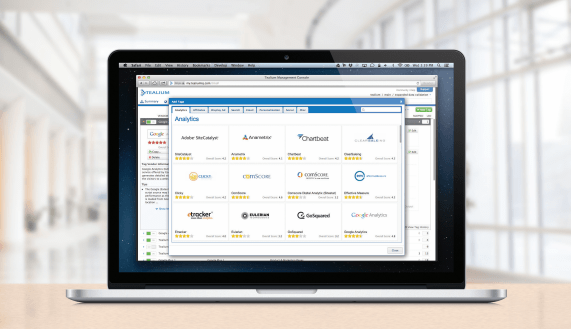 Sales professionals have one of the most exciting roles here at Tealium because we're constantly engaged in interesting conversations with potential customers about what's new, what's working and what's not in the world of marketing. We consistently gain important market feedback about almost every industry from retail to financial services during these conversations, which help us drive our product roadmap. Similarly, we provide strategic recommendations based on our expertise in digital marketing that ultimately improve online marketing programs for our clients.
Although every organization has different technical requirements and business goals, we find that a common thread of inquiry develops during the sales process. Whether you're researching if tag management is right for your organization or if you're currently narrowing down a provider, you most likely want to ask at least one of the following most frequently asked questions I receive from marketing professionals about implementing Tealium's tag management solution.
1. What if we're using a vendor not currently supported in Tealium's tag marketplace?
Tealium today supports nearly 600 tag-based vendors, such as analytics tools, retargeting solutions, affiliate networks, and more, that are integrated into a standardized point-and-click deployment process in the Tealium user interface. The benefit to the end user is very real: What used to take IT resources hours, days or weeks to implement can now be done by non-technical users often in a matter of minutes.
If a customer is using a vendor not currently integrated into our platform, they simply notify their account manager and Tealium will have the solution fully supported within one week at no cost to the customer. Often, our development team completes these requests within two to three days.
2. Do you have customers with a similar business model as ours?
Tealium's platform elegantly scales across any business vertical. We're fortunate to serve some of the most demanding Fortune 500 companies in retail, financial services, e-commerce, hospitality, media & entertainment, publishing and more. To see a list of some of Tealium's customers, click here. While we most likely support customers with a similar business model as yours, we're always incorporating new use cases into our product offering.
3. What is the difference between hosting load rules in the browser vs. an application server?
The short answer is that it comes down to risk aversion. With Tealium's client-side approach to tag management there is almost no potential for application server latency, failure, security/privacy breach or data leakage. As of October 2013, 53 companies on the Internet Retailer 500 and customers from many other industries have chosen Tealium simply because we have significantly lowered these risks.
For more details on this, check out the recent blog post by Tealium's co-founder and president, Ali Behnam, which explains the differences from both a technical and business perspective.
4. We currently have corporate workflows in place to ensure governance around changes to the website. Can Tealium support those workflows or do we need to modify our internal processes? 

Tealium maps to your workflows so you don't have to make changes to established processes. The platform enables robust user permissioning and offers a hierarchical approach to efficiently manage multiple domains and mobile apps from a central dashboard. Additionally, Tealium supports different development environments, meaning some users may have the authority to push changes only to dev while others are authorized to push changes to QA or production. Also, with automated version control and change history, it's easy to revert to previous versions.
5. What kind of ROI can I expect from my tag management implementation?
Every organization is different, but in general you can expect to acquire savings in both time and resource allocation related to your digital marketing program, along with performance improvements, which ultimately help with the top-line. Many of our customers have performed audits of Tealium post-implementation and discovered enormous benefits. Here are a few examples:
Fingerhut.com saw a 49% page load speed increase through the checkout pages
Onestop reported $200K in IT savings by standardizing all tag deployments on Tealium
A+E Networks implemented Adobe SiteCatalyst in only 30 minutes on one of the sites
UGG retained 100% of orders on Cyber Monday when a marketing partner's server outage threatened to take the entire site down
Please download the white paper, The ROI of Tag Management, for a more thorough review. Or, schedule a meeting with a Tealium representative. We're eager to understand your business and make recommendations that can help optimize your digital marketing efforts while reducing the IT expense related to deploying and managing digital marketing tags.