Takeaways From Digital Velocity
We rocked out at the Hard Rock last week in San Diego. Our first annual user conference was a huge success and the team at Tealium is still riding on Cloud 9 from all the great responses we received from those in attendance. A sold out crowd of more than 200 customers, speakers, and special guests roamed "Abbey Road" (one of the Hard Rock's cool murals) at Digital Velocity. We took tons of a few photos to capture the magic as it was happening. Check out our Facebook page or Flickr album to view some great shots. Thanks to all of those who have contributed to our growth thus far, and get ready for what's in store!
As our new CEO Jeff Lunsford mentioned several times, Tealium prides itself on being fanatical about customer success. We are dedicated to ensuring our customers are happy and get great value from our solution. Jeff gave attendees a clear vision of the future, including a data-centric product focus, increased staffing across the board, and continued focus on customer success.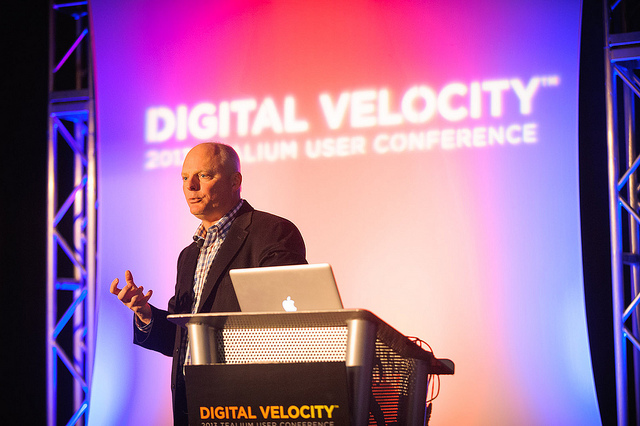 Jeff kicked off the event by sharing a few impressive numbers:
130+ enterprise customers signed in 2012, giving Tealium 160+ customers worldwide
400+ vendor integrations
90 percent competitive win rate
$10.5m invested in Series B funding, led by Battery Ventures
Meet our new CEO to learn more about Tealium and its direction.
Highlights From Our Speakers 
Jim Sterne wowed the crowd with his Don Draper and Dilbert references, giving great insight into the real task of the digital marketers and why their job is almost impossible, yet now doable thanks to Tealium.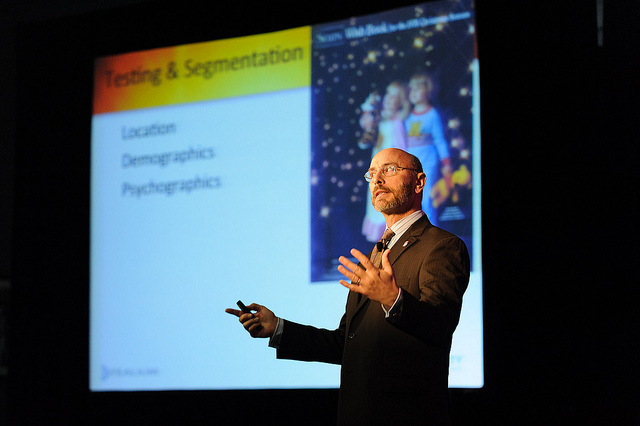 Joe Stanhope shared highlights from Forrester Research reports and insight to how digital marketers can drive digital customer experiences with tag management. A pioneer in researching tag management and analysis of the market, Joe discussed the evolution of the space, and how the real "magic of tag management lies in the data." Click here to download a free copy of Joe's latest report, "Understanding Tag Management Tools and Technology".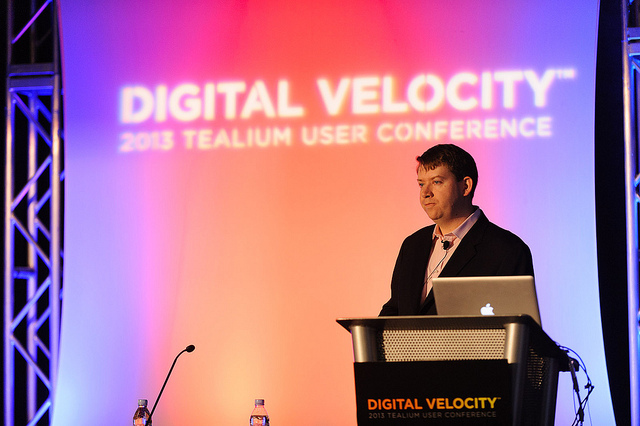 We gathered web analytics industry experts to talk about real-world challenges faced in digital marketing. Andrew Edwards of Technology Leaders, Thomas Bosilevac of Digitaria, Judah Phillips of Nokia, and Gary Angel of Semphonic shared the stage to answer the most burning questions on overcoming typical digital analytics challenges, and how tag management is fundamental to web analytics.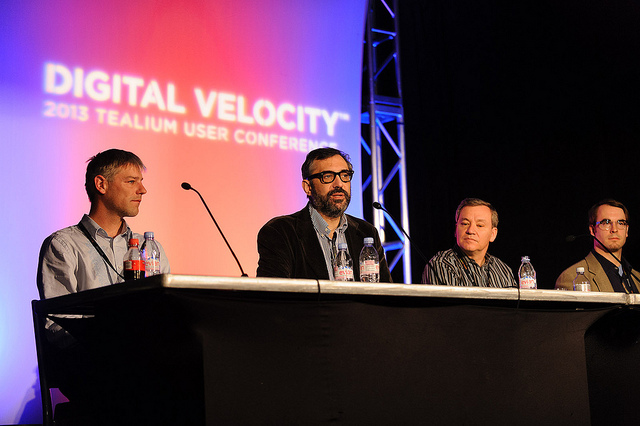 We figured the best people to give real-world examples of how to drive results through tag management was our customers, so we gathered several of them to talk about how Tealium improved their digital marketing operations. Click here to view presentations from Sony Online Entertainment, US Airways, Lincoln Financial Group and more!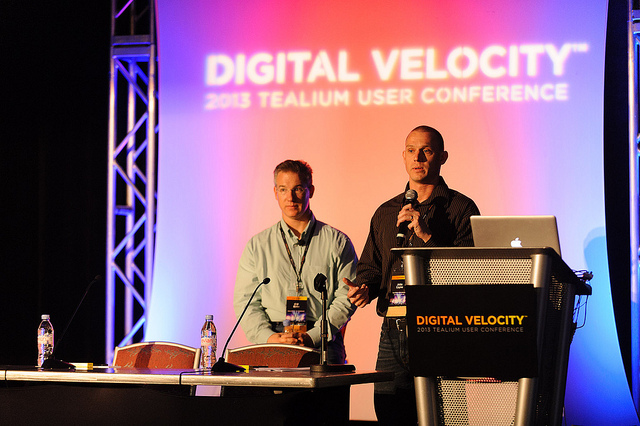 Launch of Tealium DataCloud
As part of Digital Velocity, we were excited to announce Tealium DataCloud, a new add-on service that extends the value of Tealium iQ by enabling digital marketers to tap into a highly actionable source of all of their digital data. Users of Tealium DataCloud benefit from improved data collection, standardized data and control, and access to an actionable data source. It doesn't look like we're alone in our excitement either, Gary Angel recently blogged about it during his recap on Digital Velocity.  With Tealium DataCloud, the company is leading a new era of data-centric tag management.
Tag Management University Makes its Debut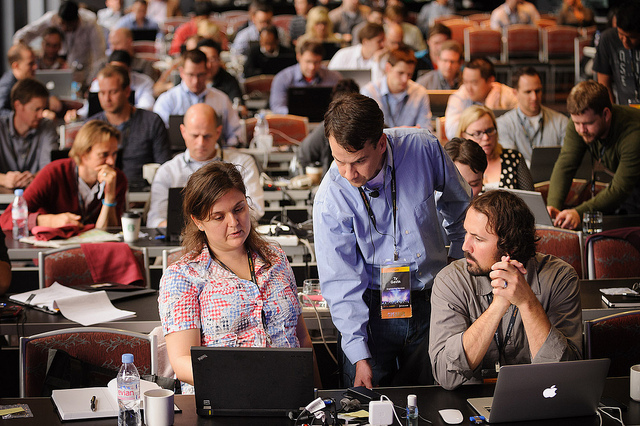 One of the biggest highlights at Digital Velocity came on Day 2, with the launch of Tag Management University (TMU), the first formalized tag management training program. Led by Clint Ivy, attendees learned fundamentals and best practices for using Tealium iQ, then got their hands dirty in our interactive labs.
Thanks again to everyone who participated in making Digital Velocity a memorable first user conference. Keep your eyes peeled, there are exciting things ahead!