Track Complete Social ROI from Pinterest
Editor's Note: This is part of an ongoing blog series with digital marketing leaders, including many of the 500+ marketing vendors that are integrated into the Tealium tag management platform. This week, we invited Sharad Verma, CEO and co-founder of Piqora, to share his expertise on tracking ROI for visual social networks.
Pinterest has rapidly emerged as the third largest visual and social content delivery network – driving more traffic than Yahoo! and Bing combined – creating an average order value of $169 in e-commerce traffic. Leading brands and retailers have taken note of the rapid growth in Pinterest activity, which has resulted in marketers quickly revising social media initiatives to leverage Pinterest for sparking viral brand awareness, website traffic and increasing conversions.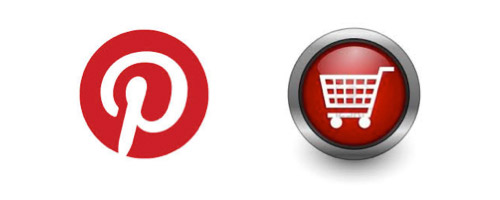 However, sales conversions are difficult to track, visualize and act upon because your engagement data is locked away in Pinterest. The conversion data available in Google Analytics (or your incumbent web analytics provider) is based on vanilla text URLs that make it hard to quickly understand at a glance what your top products are without taking additional steps.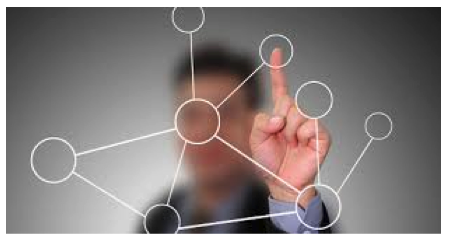 On top of that, it's an ongoing struggle for marketers to determine the specific pin that drives most of their traffic and conversions, making it tough to measure the true value of the channel and attribute revenue to the social media efforts on Pinterest.
Enter Piqora
With Piqora, data-driven teams can view which pins are getting the most engagement and repins. In addition, through a server-to-server integration with Google Analytics, Omniture and Coremetrics, marketers can easily discover the exact images responsible for driving clicks into the website. The integration allows brands to create reports based on "Pins by Visits", "Top Pins by Pageviews", and more – helping marketers get instant insights into which product pins and images have the most click appeal, and to optimize them based on visitor behavior.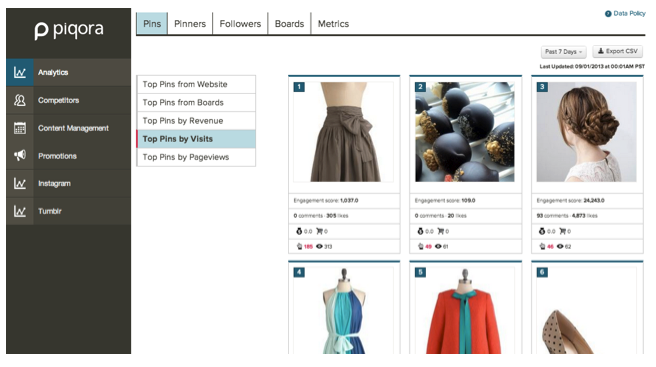 How does the Tealium partnership play a part?
We at Piqora are constantly looking at new ways we can make the lives of marketers easier, in particular, those who use visual social networks in their campaigns, which is why we decided recently to partner with Tealium to expand our measurement capabilities and provide a more comprehensive view of ROI. Tealium and Piqora are dedicated to helping marketers stay on top of the entire pin-to-purchase funnel on Pinterest. Tealium expands marketing ROI measurement by providing full multi-day attribution. Marketers can easily set up a Pinterest tag via Tealium iQ, and within a few clicks start seeing the total revenue and pageviews generated from Pinterest pins.
More than 90% of purchases from Pinterest happen after the first 24 hours. Having a long living pixel correctly attributes conversions back to Pinterest several days after a new visitor from Pinterest visits your website.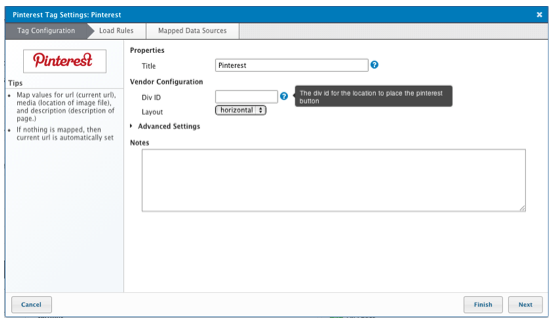 While the technical and product partnership is slated for the future, Piqora and Tealium collectively are committed to helping our common base of several retail customers take advantage of Pinterest's visual platform.
About Piqora
Piqora (www.piqora.com) is a complete social listening and marketing suite for Pinterest and other visual networks such as Instagram, and Tumblr. Piqora tracks trending images, content & influences for 1000's of brands, and offers the most intuitive, easy to use dashboard to understand and report on metrics. For more information about Piqora go to www.piqora.com or email at hello@piqora.com.