Tealium EventStream
One central API hub to collect and deliver your customer event data
Round out your data foundation by collecting and delivering data from the cloud. Setup one place to get all your data and send it wherever it needs to go.

Tealium EventStream is a lightweight data collection and delivery solution ideal for mobile, IoT and connected devices— or desktop and web when performance is critical. It gives you ultimate flexibility to get all your cloud-based (server-side) data to one, central hub where anyone can orchestrate the data powering customer experience.

Watch EventStream Overview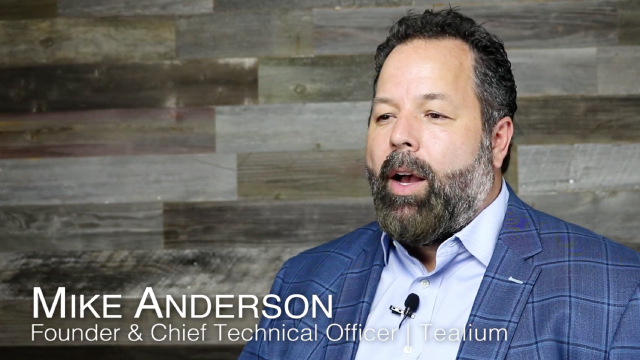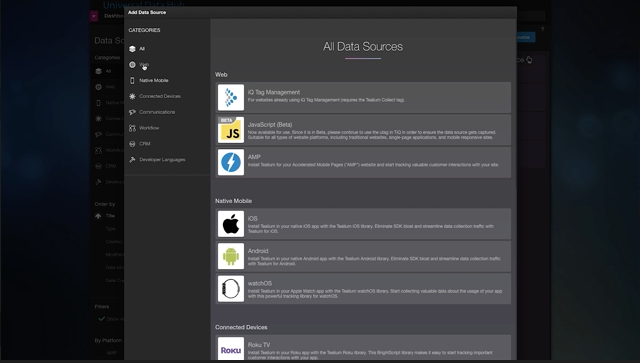 Collect Data From Any Source
Easily add any data source— from web or mobile devices to OTT, business systems and more.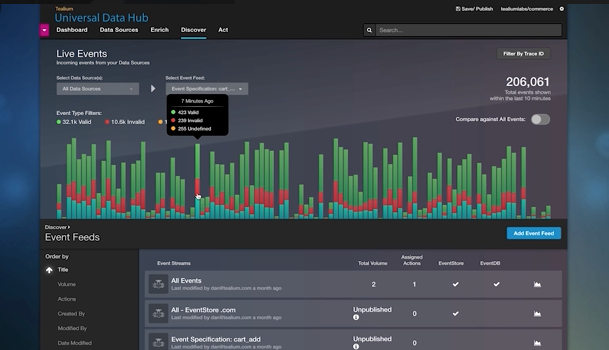 Monitor Data Streams in Real Time
Filter and monitor event data streams in real time, gain easy visibility into data flow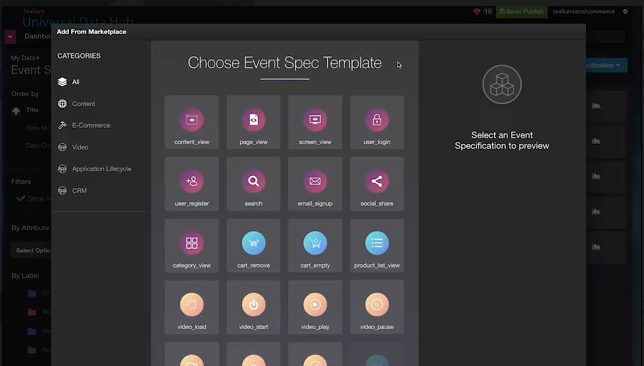 Setup Specs to Improve Data Quality
Better define and augment data to monitor quality and align taxonomy across systems
Key Benefits of Tealium EventStream