Better Together: Amazon Web Services + Tealium Customer Data Hub
Deliver higher quality and more comprehensive customer data to AWS in real time to drive better insights and engagements
Key Benefits
Clean and unified data at the point of creation (before it gets to AWS)
Real-time action on real-time data
Robust and seamless integrations with over 1000+ marketing technologies
Supercharge your AWS instance by supplying it with clean, quality customer data and over 1000 integrations to put that data to work. The Tealium Customer Data Hub integrates with Amazon Web Services through the following integrations:
"Tealium and AWS are business critical solutions for many global enterprise customers. By combining our best-of-breed technologies, customers now have the ability to collect and deliver clean, unified data across their entire AWS infrastructure in a secure, real-time manner."
– Mike Vaccaro, VP Global Partnerships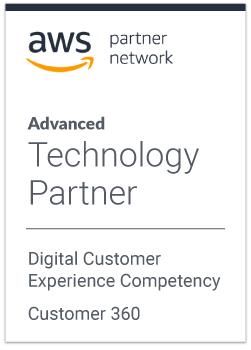 We're here to help:
Request a live demonstration of Tealium's native support for AWS to see how Tealium makes it easier to implement and enrich this part of your tech stack and beyond.
Why integrate AWS and the rest of your stack with Tealium?
Need Help Figuring Out How to Integrate Your Data with AWS?
Tealium's solution consultants are knowledgeable and ready to help you strategize your data integration plan to transform your customer experience efforts.