Executive Briefing Center
Driving business results in highly competitive markets has never been more challenging. At a time when dependency on complex technology ecosystems and actionable data is paramount, developing trusted partnerships that unlock business value becomes mission critical. The Executive Briefing Center is the perfect forum to align your strategic goals and initiatives, working with Tealium executives to drive improved business results for your organization.
CUSTOMIZED BRIEFINGS BASED ON YOUR BUSINESS, YOUR STRATEGY, YOUR OBJECTIVES
Each Tealium executive briefing is specifically tailored to help your organization accomplish your business goals and objectives. Through detailed up-front discovery and planning, your Tealium team will work with you to prepare a specific briefing agenda customized to address what is most important to you and your business. Briefing discussions may include consultative ideation, product road-map reviews, deep-dive sessions with subject-matter experts, and personal engagement with Tealium's executive team. At the end of the day, strategic and tactical alignment toward the accomplishment of your business goals and objectives, coupled with deeper relationships and a spirit of mutual trust, are of utmost importance to Tealium.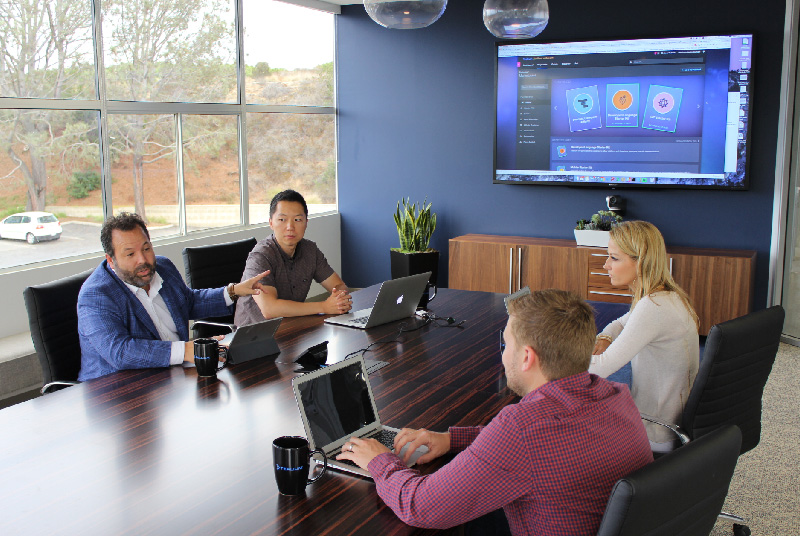 "Our executive briefing was critical in securing a vision match between our business objectives and how Tealium could enable us to accomplish those objectives. And surprisingly, our briefing helped us align across our own business units participating in the briefing, accelerating our ability to realize value from our partnership with Tealium."
Takaaki Kondo, General Manager, Multi Channel Marketing Dept, Global Marketing – ASICS
BRINGING LEADERS AND THOUGHT LEADERSHIP TOGETHER
Tealium's Executive Briefing Center is located at the company's new corporate headquarters in San Diego, California. The center is just steps away from the world-renowned Torrey Pines Golf Course and Torrey Pines State Natural Reserve and is just minutes from La Jolla, San Diego's Gaslamp District, and the San Diego Zoo. The Executive Briefing Center is designed to facilitate engaging collaborative discussions with customers, partners, and prospects. Briefing guests will have an
opportunity to meet our team and experience our culture firsthand. The more adventurous among our guests might even have an opportunity to join some of our team for swimming at La Jolla Cove, surfing Torrey Pines, jogging, biking, and more. There is always an opportunity to team up for a little adventure!
To learn more or request your visit to the Executive Briefing Center, please contact your account executive.