Are You Ready to Take-Off with Customer Data?
Learn How to Prepare for and Capitalise

on the Coming Surge in Travel
As borders reopen and travel now back on the agenda, many holidaymakers are gearing up to grab the best experience and deals for their breaks. Research shows people are ready and excited to start creating new travel memories but are far more cautious when selecting which brands to trust.
With the rapid evolution of customer expectations, brands have an unrivalled opportunity to create consistent, trusted experiences to ensure longevity. Being able to understand your customers on a personal level has never been so important — and what's the secret? Customer data!
HOW WILL TRAVEL LOOK IN 2021 AND BEYOND?
The 2021 travel industry comes with new considerations, uncertainty and, last but not least, the opportunity for those agile enough to capture it. But even when the demand for travel picks up, the sector faces further complications in that travellers' behaviours aren't necessarily going to revert to the way they were pre-pandemic. What are the new considerations?

Buyers want safe experiences.
Brands that are ready for the volume and can provide better customer experiences will win
.

Buyers expect convenience.
Holidaymakers and Travellers alike expect choice, convenience, and personalised experiences
.

Buyers expect trusted experiences.
When people are buying online, they will purchase from the brands they trust.
Our eBook, blog, and webinar resources below will help you prepare to capitalise on this rare opportunity.
Resources to Help You Prepare
Present and Future of Travel Marketing
Download our latest guide to see the picture of travel in 2021, new customer behaviours, and changes in attitudes towards travel post-pandemic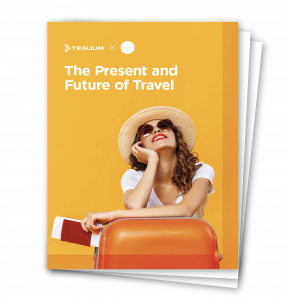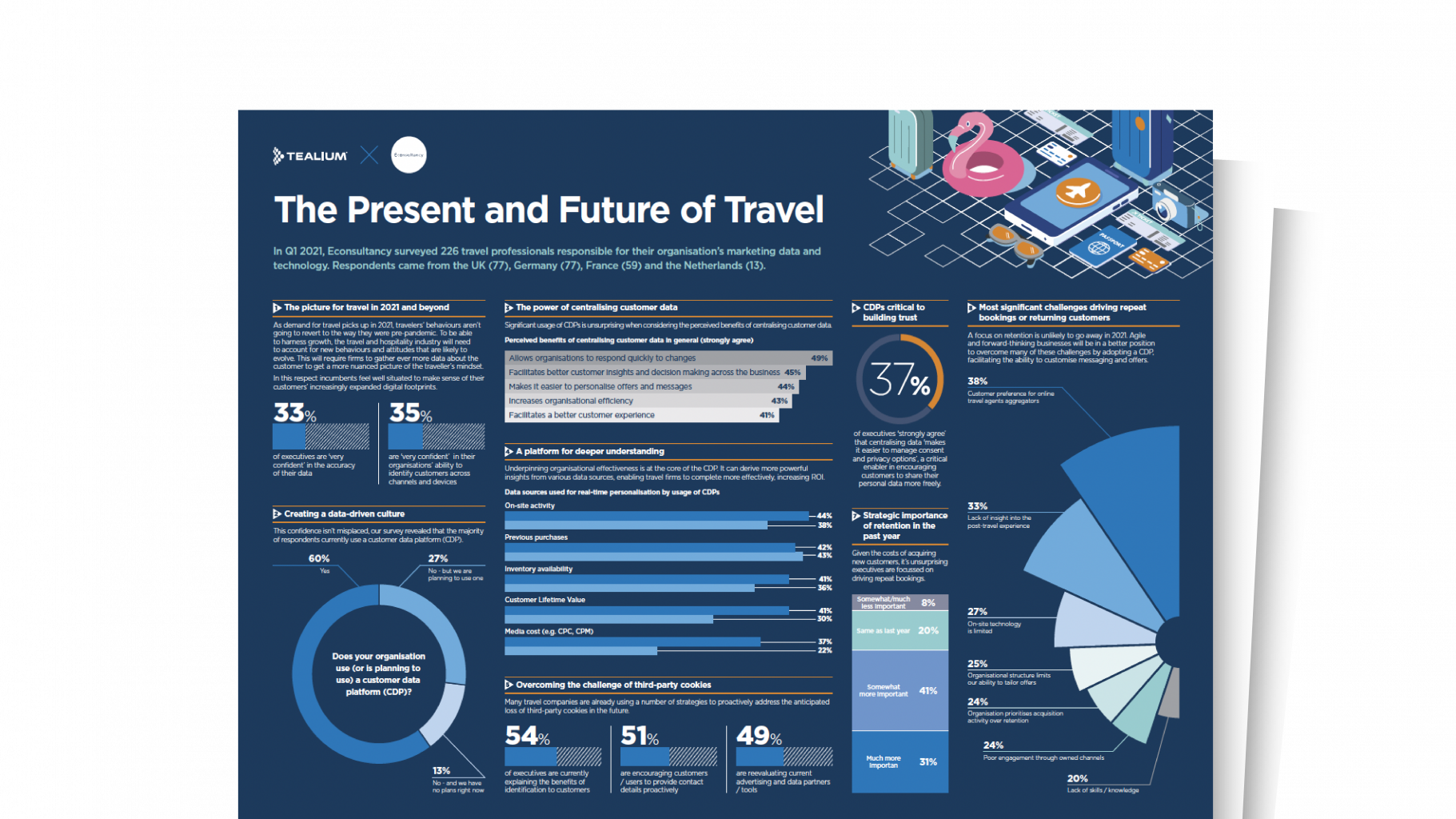 The Present and Future of Travel Marketing Infographic
Download this infographic to find out what Travel Marketers are prioritising today, to drive success and growth for tomorrow.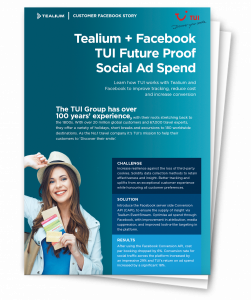 Tealium + Facebook Help TUI Future Proof Social Ad Spend
Learn how TUI works with Tealium and Facebook to improve tracking, reduce cost and increase conversion.
Find Out More About Using Data
to Provide Better Customer Experiences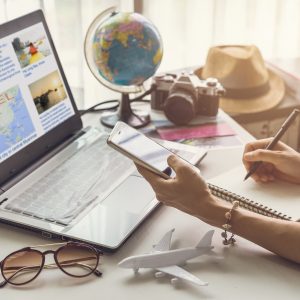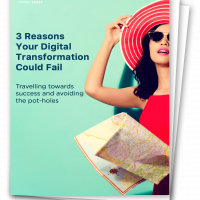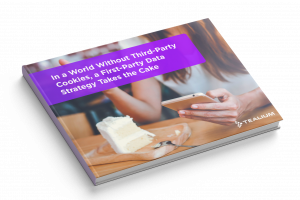 Ready to Take-Off with Customer Data?
Chat With Us, We're Here to Help!