Tealium Private Cloud
Put your trusted customer data to work while continuing to comply with strict data privacy and regulatory rules like HIPAA.
What is Tealium Private Cloud?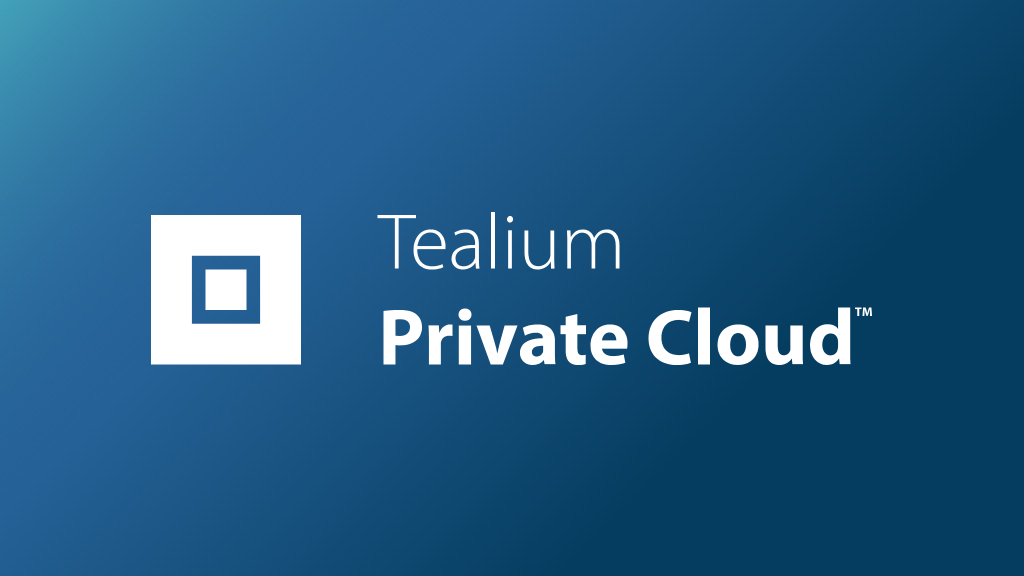 A private cloud is a dedicated environment that delivers all the advantages of the public cloud while providing data isolation in a limited-tenant environment. This means that all the underlying cloud infrastructure is private to the customer, and there are no shared data processing resources with other unrelated organizations as is the case with traditional multi-tenant SaaS models. With Tealium Private Cloud, organizations can put their customer data to work in an environment that facilitates the customer's compliance with strict data privacy and regulatory rules like HIPAA. 
Tealium Private Cloud brings the complete Customer Data Hub suite of services to a private cloud environment (single-tenant or multi-tenant). All data in a Tealium Private Cloud is isolated, regionally designated and processed in accordance with the unique security controls required by the tenant. This enables customers to create a secure and scalable data foundation that is safeguarded in accordance with their data security standards.
Checklist: Does Your Organization Need a Private Cloud Environment?
Wondering if your organization needs a private cloud environment? Download our checklist of quick questions to ask in order to guide your decision.
Get the Checklist
More Resources on Data Privacy and Security
No matter the level of expertise you have in data privacy and security, these resources will help
How Can Tealium Private Cloud Help?
Tealium Private Cloud provides robust security features to meet the most rigorous security standards required by our most privacy-conscious customers:
In addition to the infrastructure security features of Tealium Private Cloud, the product functionality within the Tealium Customer Data Hub provides a broad range of additional security mechanisms. Some of the advanced security features include:
Datasheet: Tealium Data Security and Privacy Tools
In today's environment, customer data is essential to delivering exceptional customer experience. As data sources and usage grow, it's essential for  organizations to detect, mitigate and minimize the risk associated with sharing 1st, 2nd and 3rd party data across the technology stack. To do that, a secure and scalable environment for customer data infrastructure and orchestration is needed.
Tealium provides a wide array of tools, product features, and complementary services that are designed to protect your customer data.
Read the datasheet on data privacy and security controls within the Tealium platform.
Your Customer Data Infrastructure – HIPAA Ready
Tealium Private Cloud is particularly suited for customers who require a HIPAA HITECH compliant environment, such as those organizations involved with healthcare, medical, and pharmaceutical industry verticals as Tealium has undergone independent third-party audits to validate the Private Cloud offering is compliant with the security and privacy requirements under HIPAA HITECH.   Furthermore, Tealium will sign a business associate agreement (BAA) with its Private Cloud customers.
Some of the HIPAA compliant features of Tealium's Customer Data Hub include:
1. Stringent safeguards both for processing and storing protected customer information that are designed to protect the confidentiality, integrity and security of ePHI
2. Security Information and Event Management ("SIEM") that is fully managed by Tealium
3. Data encryption at rest and in transit
4. Third-party audits​ are done on all Tealium Private Cloud environments to demonstrate compliance
5. Least privilege access controls ensure that only properly trained operational staff with a need to access ePHI are granted access
6. Database authentication requiring all processes to authenticate to access the data
Certifications
Tealium has achieved the following 3rd party security and privacy certifications.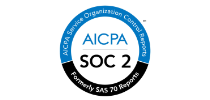 SSAE18 SOC 2 Type II

3rd party audit shows Tealium's demonstrable commitment to and practice of security, availability, processing integrity and confidentiality principles.

HIPAA

Industry's first cloud-based customer data and tag management solution to achieve an attestation of compliance with HIPAA security and privacy rules.

ISO/IEC 27001:2013

This standard creates a model for an information security management system and the protection of personally identifiable information (PII).

ISO/IEC 27018:2019

Tealium is also compliant with the ISO 27018 standard, which is an extension to 27001, specifically focused on Public Cloud computing environments.
Need More Info on Tealium Private Cloud?
Tealium's solution consultants are knowledgeable and ready to help you strategize your plan for orchestrating your data in highly regulated environments.
Resource Type: Fundamentals
Topic: Customer Data Platforms, Data Orchestration, Governance, Privacy
Product: AudienceStream Customer Data Platform, DataAccess, EventStream API Hub, TiQ Tag Management
Vertical: Financial, Healthcare, Hospitality, Media, Travel
Business Issue: Data Governance (Compliance)