Tealium Products
Powering the Unified Customer View
Tealium's Universal Data Hub (UDH) powers better customer experiences with a vendor-neutral data foundation that spans all customer touchpoints, including web, mobile, offline, and the Internet of Things (IoT).
Combining the leading enterprise tag management solution, an omnichannel customer segmentation and action engine, and a suite of rich data services, the Tealium UDH enables organizations to unlock customer data trapped in siloed marketing systems, build a unified customer view, and take real-time action.
Build Your Foundation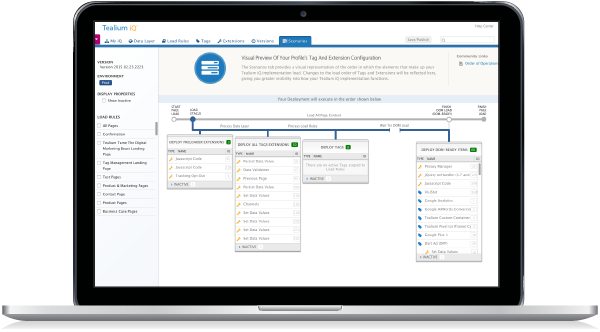 The Tealium iQ™ tag management solution powers more web experiences than any other enterprise tag management provider.  As the foundation of Tealium's real-time Universal Data Hub, Tealium iQ enables marketing organizations to unify disparate data sources and drive more consistent visitor interactions. Equipped with an ecosystem of hundreds of turnkey vendor integrations, you can easily deploy and manage vendor tags, test new technologies, and finally take control of your marketing technology stack.
Fulfill Your Omnichannel Goals

Tealium AudienceStream™ makes using your rich first-party data to create true omnichannel customer experiences easier and more powerful than ever before.  Leveraging AudienceStream, marketers and customer insight professionals can create customer profiles and audiences once, and then leverage them to take real-time action across their entire digital marketing stack. AudienceStream can also ingest offline data and stitch together cross-device profiles, providing the unified customer view needed to provide meaningful, relevant customer experiences.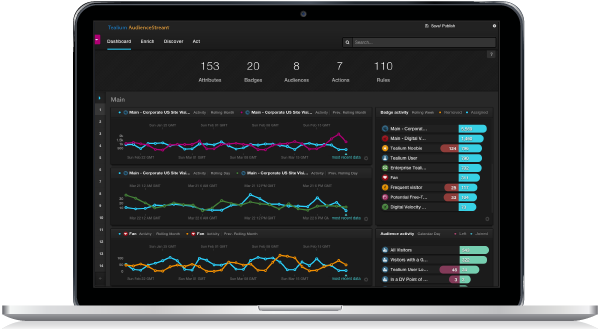 Power Your Data Supply Chain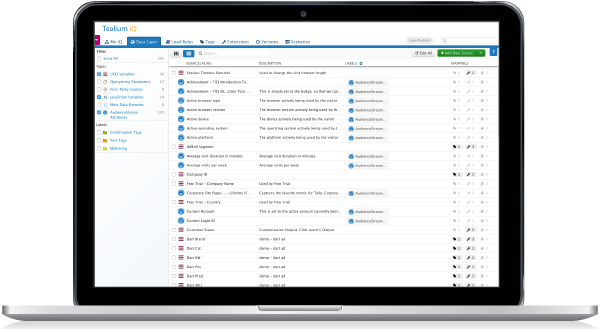 Fuel your customer data supply chain with rich visitor behavior or profile data. Tealium DataAccess™ is a suite of rich data services, offering a clean, fully correlated dataset for your business intelligence (BI) or enterprise customer data initiatives. Tealium's forward–looking, real–time approach to data collection and enrichment eliminates the speed barriers by generating the richest source of customer data and making it available for instantaneous use across your organization.