Industry Insiders Breakfast
With Tealium
Brands today have been working to gain better control of their data in their high-volume, content-rich networks.
In a highly competitive environment, brands understand the importance of how they connect with new customers and the need to better understand their current customers by leveraging a streamlined and flexible approach to data, allowing more relevant conversations with the right audience with the right message at the right time. All while navigating the new world of changes in global privacy legislation, changing market behaviour & ever increasing competition. They understand data is now an organisation's most strategic asset.
Organisations are turning to Tealium to take control of their data, stitch unknown to known audiences and increase the velocity of their online and offline marketing.
Join Tealium for an industry insider breakfast to hear how we help brands like yours navigate the world of rich data insight in the time of the General Data Protection Legislation changes so you can deliver better, more secure customer experiences and increase retention and loyalty from your customers.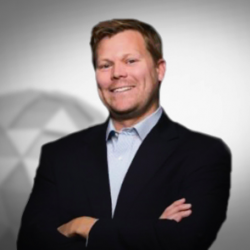 Speaker Bio:
Chris Slovak, VP of Global Sales Solutions, Tealium
Chris is Vice President of Global Sales Solutions at Tealium. Serving as a key technical advisor, he helps customers, and potential customers, understand how Tealium's real-time customer data solutions can help solve their unique digital marketing challenges.
Chris has more than 10 years experience as an online advertising professional including positions at Yahoo!, SearchForce and Hookit.com. His background and expertise is in search and display networks & exchanges, display advertising, website architecture and social network development.
Date: 
15 May 2018
Venue: 
The Pavillion Restaurant, 1 Art Gallery Rd, Sydney NSW 2000
Time: 
09:30 – 11:00am
Cost: 
Complimentary
[pardot link="https://go.pardot.com/l/251312/2018-04-24/2sqdtf" width="100″ height="900″]
We respect your privacy and will never sell, rent, or share your personal information.